I'm heading to a fitting today and getting ready to shoot my 4th season of Netflix's Atypical this week.  I am beyond grateful to begin the year this way.

My heart is full.  Not only because I'm heading back to the set, but because I've uplifted, inspired + empowered thousands of actors all over the world this month.

And as January comes to a close, I want to remind you of two things:
1) You are worthy of your dreams.  Your biggest dreams.
2) Discounted Enrollment for The Success Breakthrough Workshop ends TONIGHT.
Find out more about the course that actors are calling "Powerful. Priceless. Vital to the actor's soul."
I know you have big dreams and a big heart, otherwise you would not have found your way to me.  I also know that sometimes big dreams can feel intimidating or even scary.
But I don't want you to allow fear to stop you this year.

For years, I've been focused on taking bold actions (even when they scare me) while also allowing my vulnerability to be a strength, not a weakness.

Many of you saw that in action if you joined me in the 5-Day Success Breakthrough Experience or attended a Free Masterclass this month. (Perhaps you got teary-eyed along with me?)
But speaking of fear, here's something you should know….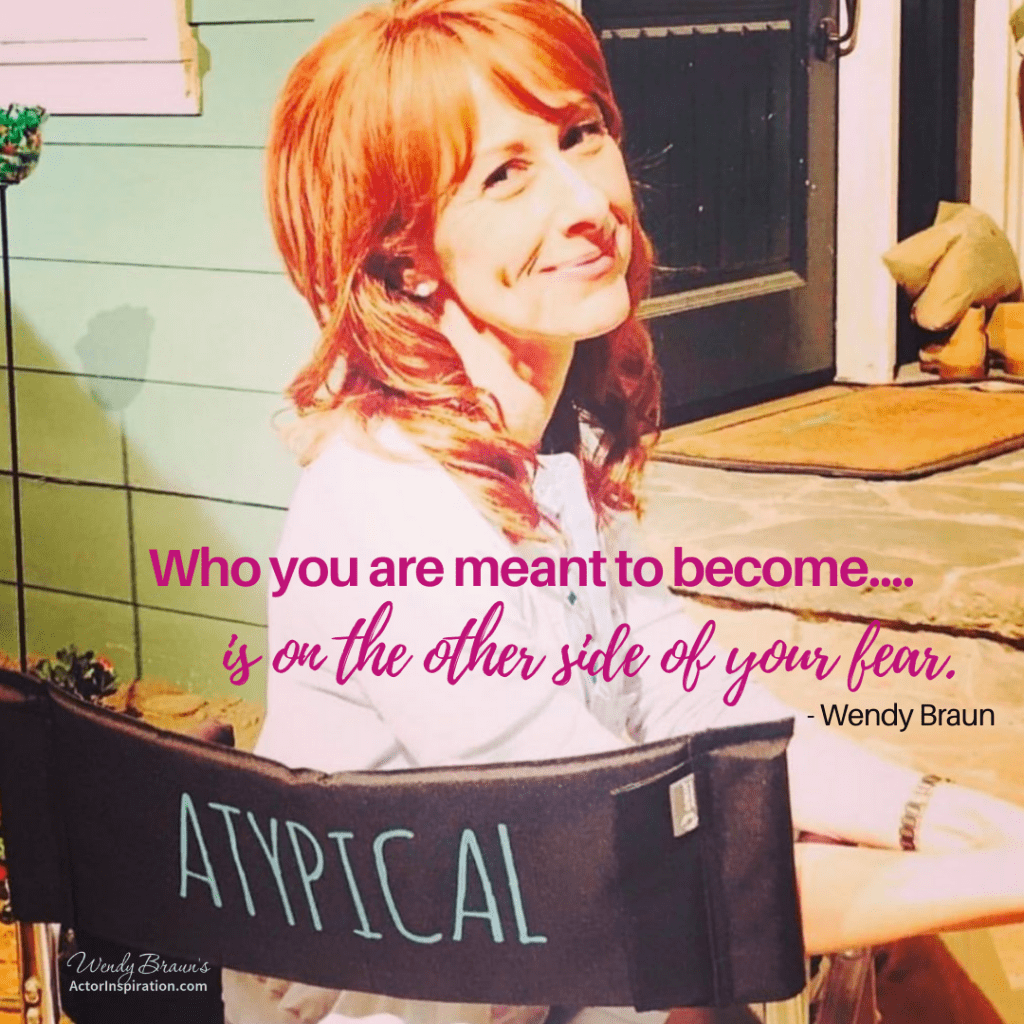 Yes, who you are meant to become is on the other side of your fear.

How do you create big success in 2021?  Don't let fear stop you from taking bold action.
I let fear stop me, I definitely wouldn't have…
become an actress
become a wife
become a mother (twice)
become a homeowner
become a mentor for actors worldwide
become the founder of

ActorInspiration.com

written a blog post every Monday for almost a decade
have become an international speaker requested by casting directors and top acting studios all over the world.
recorded a new guided meditation every month for the past 6 years
created

The 5-Day Success Breakthrough Experience

(expires Jan. 31)
created my

Free Masterclass

(replay expires Jan. 31)
now be celebrating 6 years of helping over 770 actors world-wide radically transform their careers + their lives inside my

Success Breakthrough Workshop

(Discounted Enrollment ends TONIGHT + Midnight)
gathered

Success Breakthrough Stories from students

all over the world
and I definitely wouldn't have told my agent "No, I'm going." when he suggested I turn down the initial audition for my role on Atypical (that has now turned into 4 wonderful seasons in a role I love to play).
And I definitely wouldn't have been up "For Your Emmy Consideration As Outstanding Guest Actress In A Comedy Series" for my work on Atypical.
If I let fear stop me, I wouldn't have done any of those things.  None of it.
If I let fear stop me, I would have also never deeply touched the lives of so many actors.
If I let fear stop me, I would never have heard any of these comments from actors saying  The Success Breakthrough Workshop is…
"Ridiculously powerful, positive + transformative."
"A speedway to personal change + breakthroughs for actors."
"Vital to the actor's soul."
"Clear, practical + useful information that changed my life."
"Like nothing else out there."
"A fantastic combo of inner work + practical tools to empower actors."
"Priceless, helpful + easy to apply in the real world."
"The only workshop that has truly given me tangible results."
"Everything you need to not only have a great career, but also an amazing life."
Sure, every single one of the things on my list scared me…. at first.
But it is because I learned how to take bold decisive action, (even when I felt fear) that has gotten me to where I am today.
Find out more about The Success Breakthrough Workshop Here
(Discounted Enrollment Ends TONIGHT at 11:59pm PST)
(Actors who have gone through this training have radically transformed their lives + careers.)  See 43 actors share their Success Breakthrough Stories here.
Who knows?  Maybe one of their inspiring stories was just what you needed to hear today to help you take bold action + move way beyond your fears.
Leave a comment here on the blog + let me know what is one bold action you are going to take this week to conquer your fears?  
What are you going to commit to doing this week, even though it scares you?  I'd love to hear what it is.
Here's to ending January on the other side of your fear.
Love + Gratitude,
Wendy
P.S. If you're really dedicated to changing things in your life + career this year, then don't miss this.

And if you want to hear more from my students + how this course has changed their lives + careers, click here.