With the New Year is right around the corner, and we say goodbye to 2020 (amen!), have you been thinking about how you're going to make 2021 your best year yet? 
While you're taking down the holiday decorations, I'd love to help you put a plan in place now.
This time last year I was invited to guest speak in Atlanta, New York, Toronto, Vancouver and London, and teach actors how to create real breakthroughs. (Loved meeting so many actors in this community in person!).
This January, I'm not traveling the world, so you're invited to my house for 5 days! 
Well, virtually. 
I'm kicking off the New Year by hosting a Free 5-Day Virtual Success Breakthrough Event and you're invited! Click here to get ON THE VIP LIST!
Each day, we'll connect LIVE for a short but powerful breakthrough training where I'll guide you to release what's been blocking you, let go of limitations, gain clarity, eliminate overwhelm + align with what you really want in 2021. And it's totally free!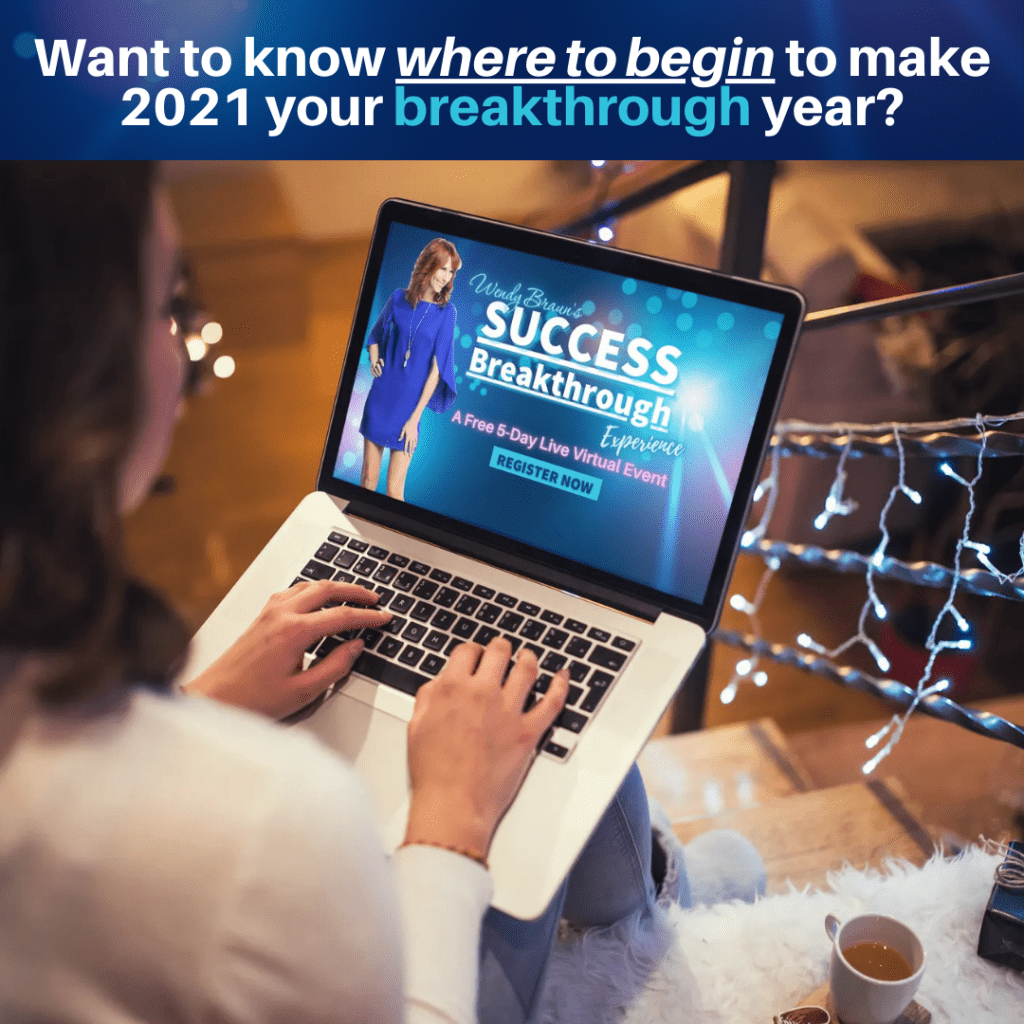 I'm so excited to connect with you LIVE!  I'll be doing deep-dive training, daily giveaways and serving up my best secrets to help you make this your best year yet! 
The party officially begins in January, but you can get on the guest list now! 
And to kick things off, I'm going to share why "muscling" to make your dreams come true in 2021 is NOT the way to begin…
I'm also gonna walk you through a simple process to help you unload the weight off your shoulders (thanks 2020!) and begin the New Year feeling empowered, inspired and ready to do what's calling you, not what you feel you "should do" to "make it happen." 
I've put together 5 days of powerful + immersive breakthrough lessons that I know will be so helpful for you, no matter what stage of your acting career you are in + no matter where you live in the world.
So, shall I put you on the guest list to get insider tips + actionable strategies to kick off the New Year?
Put me on the guest list to get 5 Days of breakthroughs with Wendy for free!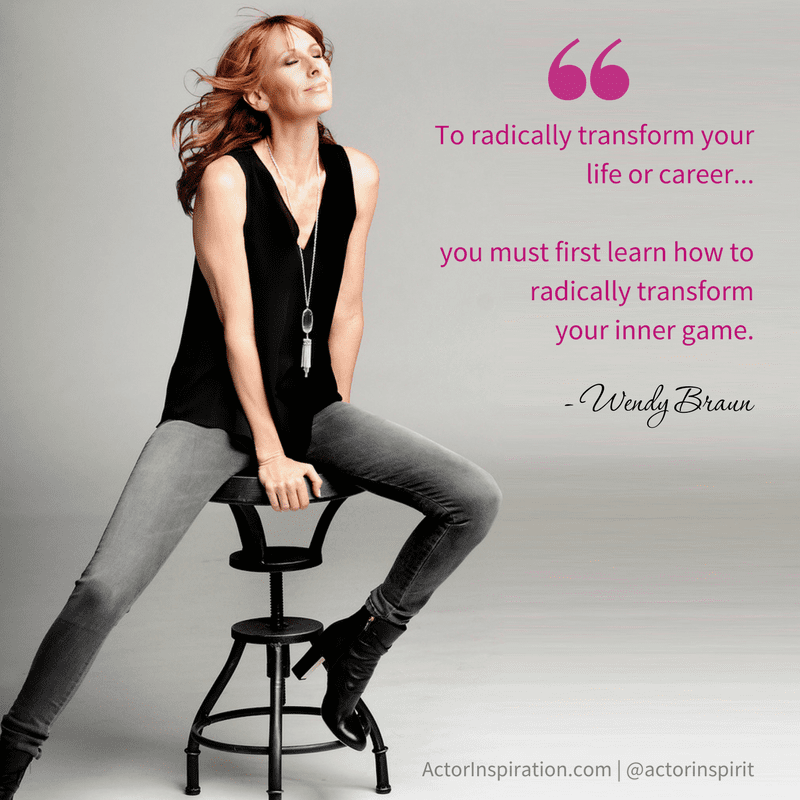 And yes, it's all gonna help you change your INNER GAME.
Why are we starting there as the New Year begins?
Since everything we create in our lives, we first create as thoughts, feelings and desires, creating your breakthrough year, first in your mind, is key.
But most people have trouble doing that.  Why?
Tony Robbins reveals, "The strongest force in the human personality is the need to stay consistent with how we define ourselves."
So, as you usher in the New Year, wanting to change things for the better, start here:
Redefine yourself.
Raise your standards.
Re-envision who you want to become.
As you identify yourself in a new way + you OWN that feeling every day + that becomes the standard of how you live….you will find a way to make that standard real.
Since all the results in your life stem from your daily rituals, tending to your inner game first will become one of the most important ways to tap into your true power.
I've seen it in my own career (and so many other actors) – and I know that's where all big breakthroughs begin.
Here are 5 Inner Game Mantras to get you started:
Every day in every way, my life gets better.
I raise my standards + am open to expanding and receiving.
I let go of ideas, thoughts or beliefs that no longer serve me.
Today, I own my worthiness + know that I am unlimited.
My power lies in relaxing about it all, choosing to love myself, finding my joy + releasing resistance.
While most people begin their day responding to external conditions + circumstances, you can give yourself the gift of creating mindful moments with the above mantras.
Do this daily (and add actions that you're inspired to take), and watch how quickly this becomes your best year yet.
Let me know in the comments below that you're coming to my 5-Day Virtual Party and which Inner Game Mantra you are going to take on as your own in 2021.
Here's to your breakthrough year!
Make sure you don't miss any of the fun…get on the virtual party guest list here now:
Add Me To The VIP Guest  List >>> I Want 2021 To Be My Best Year Yet
Love + Gratitude,
Wendy