As I was thinking of all the freedoms I am so blessed to enjoy in this country (including connecting with actors all over the world!), I ran across this quote from Steven Covey…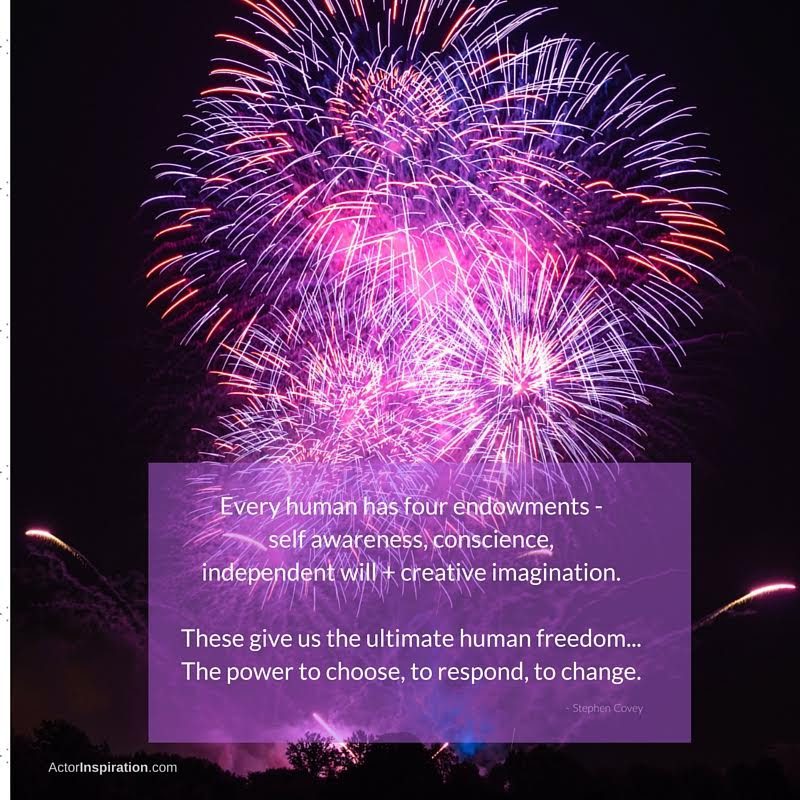 What an amazing reminder that we all possess the natural abilities of
1) self- awareness
2) conscience
3) independent will
4) creative imagination
Which means, no matter what others think or say or do, you have the power to choose, to respond and to change.
That really is ultimate human freedom at its best.
So, wherever you are in the world today, I hope you'll take some time to pause and reflect on your own freedoms.
You always have the freedom…
To choose a new thought.
To respond in a different way.
To change your perspective from fear back to love.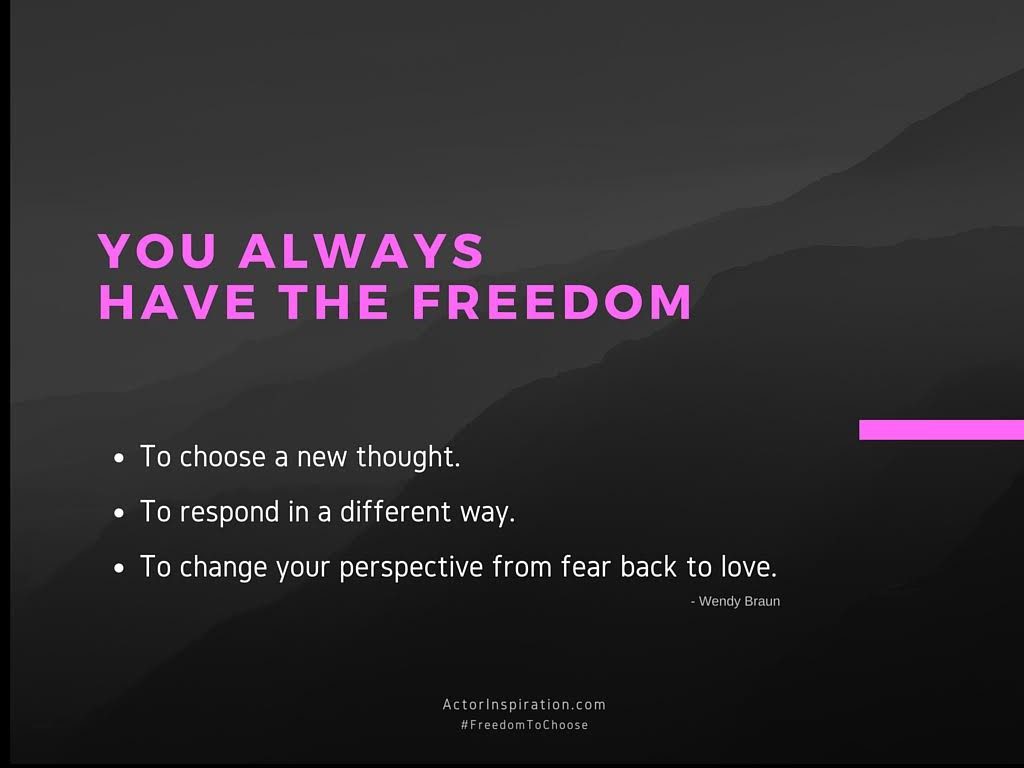 Feel free to comment below + let me know what freedom makes you feel most grateful.
Here's to an awesome week ahead of letting freedom ring.
Love + Gratitude,
Wendy
P.S.  Want to enjoy more freedom in your career? Join me for a free class where I'll share my best secrets for becoming a successful working actor. (Talk about freedom!).  Click here.