I booked a great role on a hit series (off a self-tape) and while hanging out in my trailer, I connected with a casting director friend on Instagram (in seconds), and I realized how now more than ever mastering your self-tapes and Instagram can be so valuable to your career.
But the key is to know the insider secrets that help you stand out in every audition AND how to connect with opportunity makers in a way that's not pushy (while making the most of your time).
So, with that in mind, I started thinking of you and this global community that is near and dear to my heart.
Today, I have a very special surprise announcement for you…
You may have joined me in my free LIVE Masterclass or maybe you caught the replay, and now you know that the doors are officially open to The Success Breakthrough Workshop, which has helped over 1200 actors (in 25 different countries) and is the only course of its kind to have been featured in Forbes.
So in the spirit of exceeding your expectations and over-delivering on all the value I offer inside the course, I decided to add 3 Brand New Juicy Bonuses, making it a total of 11 bonuses now included in this life-changing program.   Click here to see all 11 bonuses + everything included (Over $11,000 Value)
And yes, these brand new bonuses are for all new students, AND all #SBWalumni, because when you enroll in the course today, you become part of our global family + come back every year for free.
There are Series Regulars, there are Broadway actors, and there is even a student with a star on the Hollywood walk of fame who return to this course.  And the reason ALUMNI of this caliber come back to go through The Success Breakthrough Workshop year after year, is because it's like nothing else out there for actors.   The work we are doing is timeless, universal and game-changing.  It meets you at whatever level you are at, and helps you expand and elevate every area of your life and career.
And you can apply what you learn to your LIFE and your CAREER no matter what stage you're in.  Yes! You'll now get a front row seat to a Special Private Bonus Masterclass with casting director Seth Caskey where he shares – The Casting Perspective: 3 Ways To Stand Out In Every Self-Tape + Audition.
This BRAND NEW BONUS has just been added, and is available instantly, for every new student joining me in the course (and all of my #SBWalumni who return year after year for free, as well).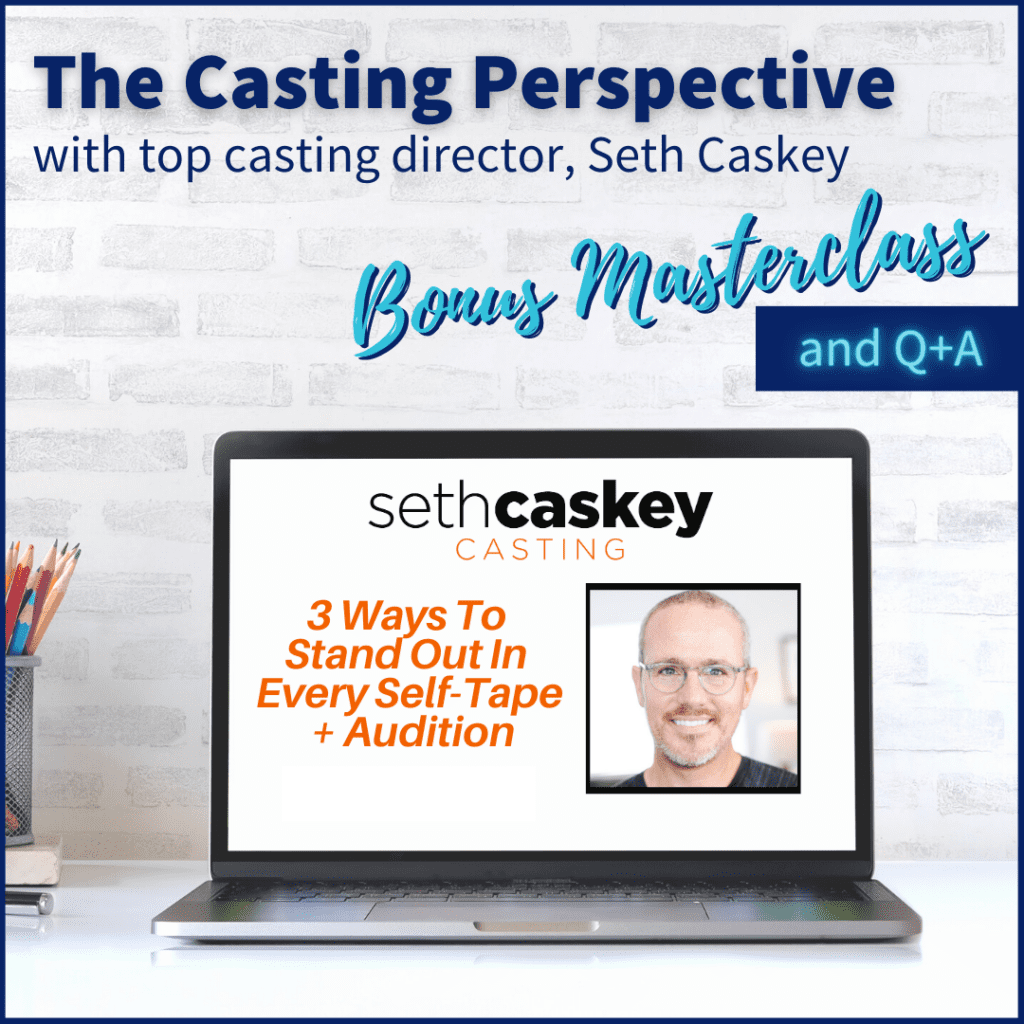 Enroll TODAY to lock in the SPECIAL PRICING + ADDED BONUSES.
I also reached out to social media expert Heidi Dean, and she offered to do a Special Bonus Masterclass – Instagram For Actors: 3 Simple Switches That Will Help You Make An Impact, Make Connections + Build An Audience Using Instagram.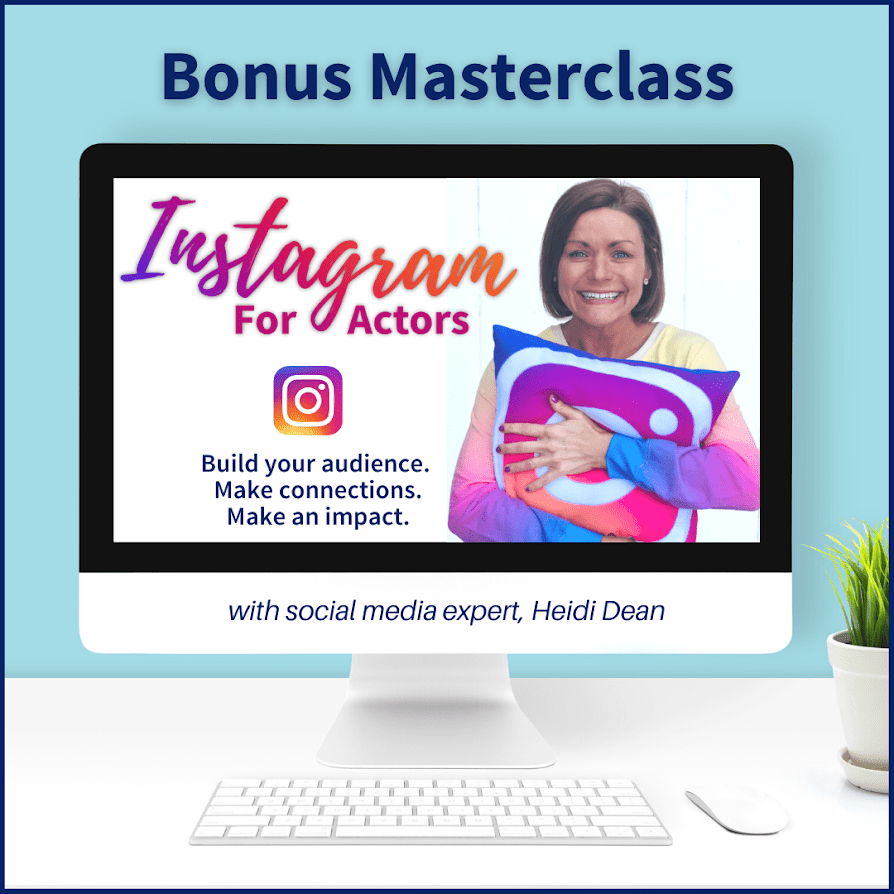 And since I'm now adding these 2 extra special bonuses to the course, and I know that abundance begins with a shift in how you are feeling, I've added in a 3rd brand new bonus, the powerful guided meditation: "Attracting Abundance In Finances + Career."
It's one of my favorite audios for getting unstuck around money + success (and you can start listening to it today to expand your abundance…now).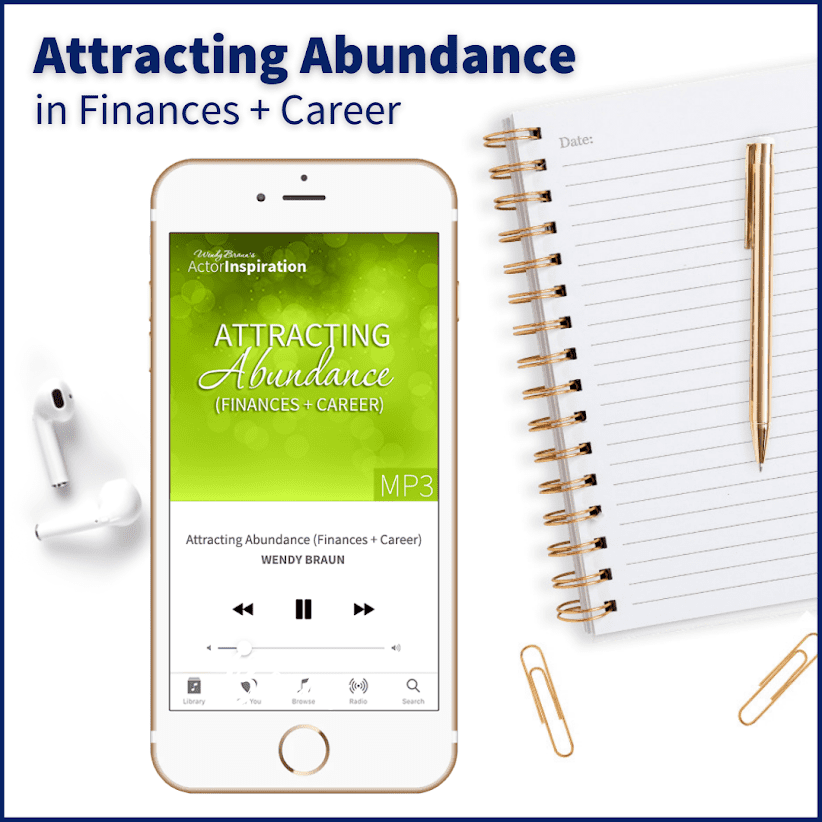 Enroll TODAY + get the SPECIAL PRICING + ALL 11 BONUSES
Including the 3 BRAND NEW FAST ACTION BONUSES I just added:
The Casting Perspective Bonus Masterclass with Seth Caskey

($550 Value)




Learn

3 Ways To Stand Out In Every Self-Tape + Audition

with top casting director, Seth Caskey.




  

Instagram for Actors Bonus Masterclass

($550 Value)




Discover 3 Simple Switches That Will Help You Build Your Audience, Make Connections + Make An Impact.




  

Attracting Abundance In Finances + Career

($67 Value)




A powerful guided meditation audio to help you to get unstuck around money + expand your abundance…now.
The total value of just these 3 NEW BONUSES alone are $1167, and you'll have lifetime access to all of them.
The new students inside our private community are sharing how empowered they feel investing in themselves in this way as the New Year begins. (Not to mention having lifetime access so they can return to the course again + again.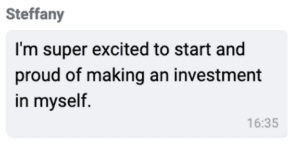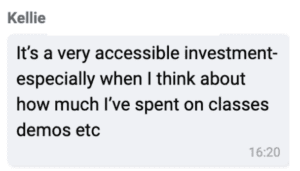 If you are ready to take the leap into your bright future (even if it scares you a bit), now is the time.
Click here to grab the SPECIAL PRICING + ALL THE BONUSES.
Yes, all of these bonuses (valued at over $5000) are included for free inside the course:
In The Flow Guided Visualization

($67 Value)

Everything Always Works Out For Me Guided Visualization

($67 Value)

Mastermind Group Membership

($1500 Value)

LIVE Q + A Coaching Calls

($1500 Value)

Publicity Masterclass

($550 Value)

Speedy Memorization Guide

($150 Value)

Casting Director Wendy O'Brien LIVE Masterclass + Q+A ($550 Value)
Lifetime Access To The Course + Updates

(Priceless)

JUST ADDED: Casting Director Seth Caskey Masterclass

($550 Value)

JUST ADDED: Instagram For Actors Masterclass

($550 Value)

JUST ADDED: Attracting Abundance In Finances + Career

($67 Value)
If you still want to wait, the course is a completely worthy investment at full regular price on my website.
But since you are part of my community, I wanted to extend this special offer to you personally. (And this will be the last year the course will be at this low price).

If any part of your heart is calling you to join us in the Success Breakthrough Workshop, get started now!
Enrollment is only open with special pricing and bonuses until January 26th at 11:59 p.m. PST.
I truly hope I get the chance to get to know you and work with you inside of the course + special community. It really is like nothing else out there.
Join us and begin your success breakthrough journey here.
Love + Gratitude,
Wendy
P.S. If you have ANY questions about signing up for the course, please contact me directly. I will respond promptly here: support@actorinspiration.com
"A lot of mentors and classes will teach you broad ideas. Wendy's course dives so deep and actually shows you HOW to have breakthroughs and then gives you the tools + training to actually make it happen. It's worth every penny + more. I've achieved all my goals and have made it back 10 fold."

– Alison Freed
Or as my amazing SBW alumni declare…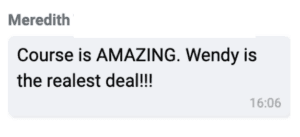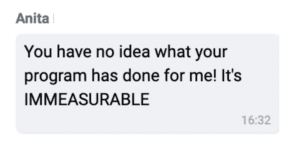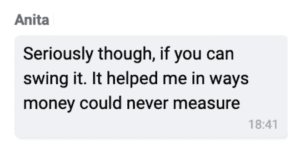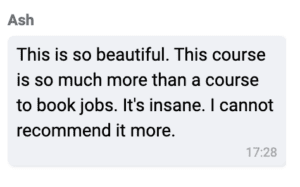 So imagine 6 short weeks from now… by the end of this course you will have:
Curated

a master list of the roles + types you'd easily be cast in

Crushed

your limiting beliefs

Clarified

your big vision

Created

space to invite in more success + abundance

Crafted

a personalized action plan that excites you

Connected

confidently with opportunity makers

Cultivated

a CEO mindset + how to use it daily

Constructed

your success breakthrough blueprint

Committed

to transforming your inner + outer game
ENROLL in The Success Breakthrough Workshop today + GET ALL 11 BONUSES.