I'm excited to share the news that I'm starring in the comedy feature film, "Donny's Bar Mitzvah," which premieres on Apple TV and Amazon Prime this Tuesday March 23.

What I love about sharing my journey with you is that not only do I seek to constantly learn + grow, but every time I have a career win, I love revealing the "behind-the-scenes" of how that booking came to be, so you can benefit in your own career.

It always begins with a mindset shift.  You wouldn't know by looking at the pictures, but I'm here to tell you that the inner game work is an ongoing daily necessity, and always at the core of my own career breakthroughs.
Watch the Rated R Trailer Here.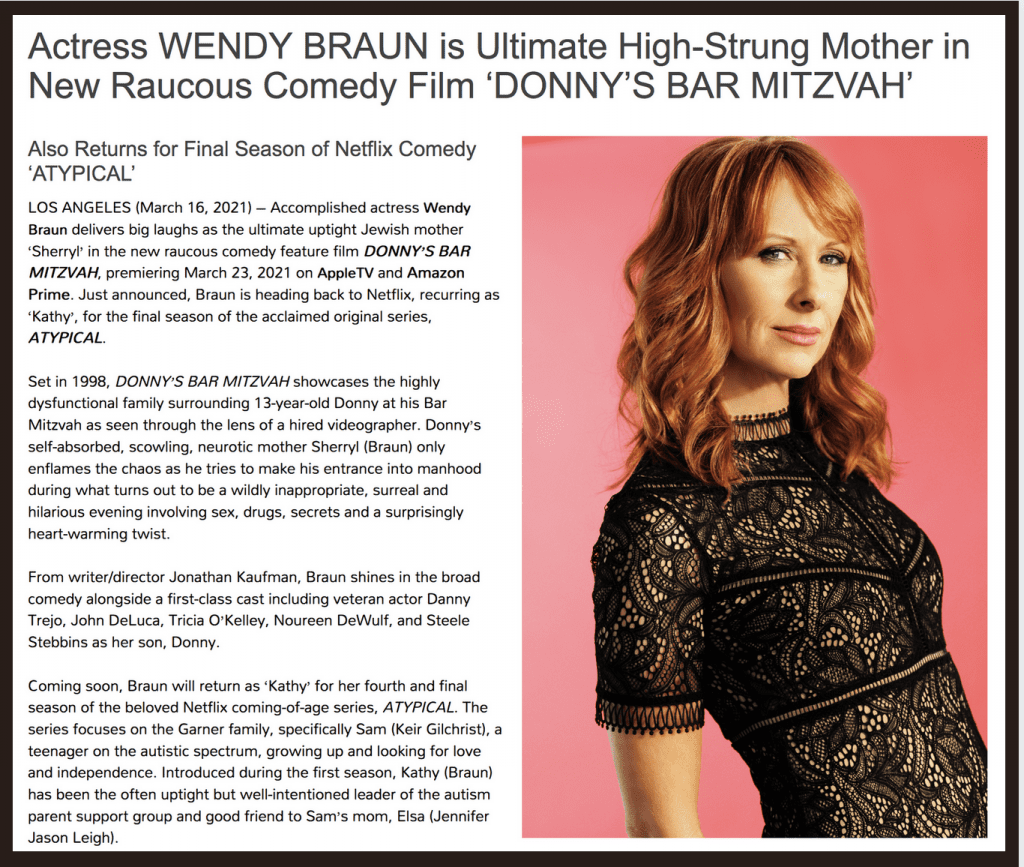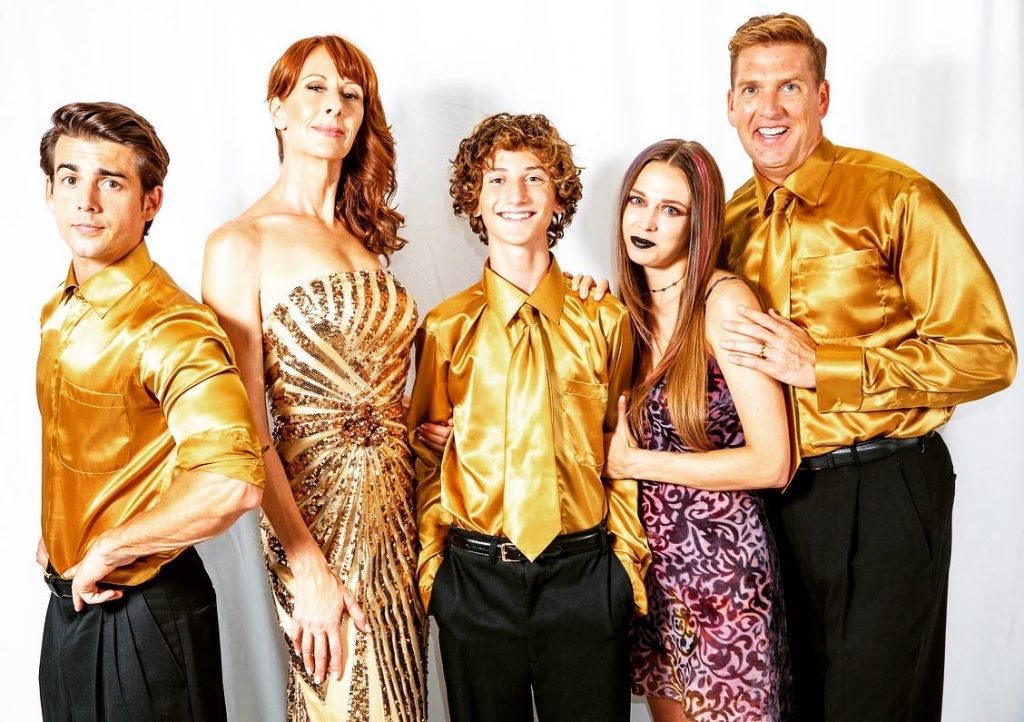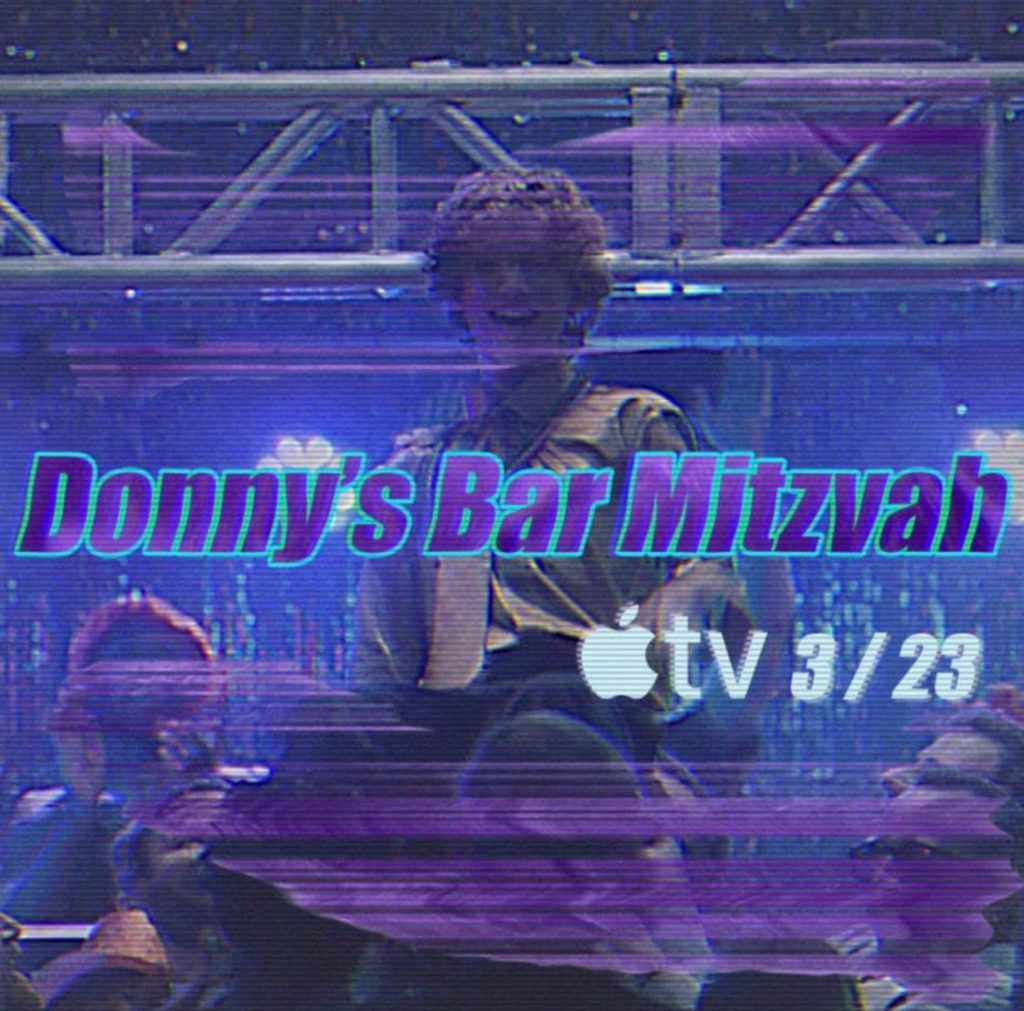 So, how can this help you today?  Well, months before this audition, I started practicing a new mindset.  
I vividly remember making a decision to stop telling myself "I need 24 hours with the material."  
This was something I used to say to myself all the time, that left me in a panic anytime I got an audition where I didn't have an entire day to work on it. 
Even though this might have felt true at the time, it was a disempowering belief that wasn't serving me in my career.
Can you relate? 
Instead, I started saying "I trust my instincts + bring each role to life easily + effortlessly."
And wouldn't you know it, I walked into this audition to read for a smaller role, and the director stopped me mid-way through my scene, and I was handed 15 pages and asked to cold read for the lead.  (I'll save the rest of that story for next week).
The reality is that if I hadn't changed my belief, I would have never booked this job. 
Remember, a belief is just a thought you keep thinking (and repeating to yourself). And you have the power right now to tell a new story that will affect how you show up in your career this week.

Feel free to steal mine (and embody it before your next self-tape).
"I trust my instincts + bring each role to life easily + effortlessly."

Declare your new belief in the comments below. 
Also, be sure to join me on Clubhouse today at 11am for an awesome conversation with lovely Casting Director, Erica Arvold as we talk self-tape success, multiple markets and all things local hire. Join us here.
Then, I'll be back on Clubhouse this Thursday, March 25th at 6pm PST / 9pm EST for a special Live Q+A with the cast of "Donny's Bar Mitzvah," and writer/director of Jonathan Kaufman.  Details here. 
Here's to a wonderful week ahead where you realize you're one mindset shift away from your next big breakthrough.
Rooting for your success,
-Wendy 
P.S.  Next week, not only will I share the full story of what I did to book the lead role in this film, but I've also invited the writer/director of the film, Jonathan Kaufman to be my next Clubhouse guest. (Mark the calendar now for next Monday).