It's my birthday today, and I want to thank you for being a gift to me.  I read every comment, every email, every moment you share with me (and have for over 10 years) and it touches me so deeply.
It's truly a gift to know that sharing my heart, my stories, my victories, my challenges + my teachings with you week after week, help to inspire, uplift + empower you to keep going + shine your light brighter. 
To all of the amazing students in my Success Breakthrough Workshop, and awesome members of my Spotlight Club, to witness the radical life transformations and career breakthroughs actors all over the world have experienced from our work together fuels my soul + makes my heart sing
So I am celebrating it all today.  To celebrate my life, is to celebrate you, because it wouldn't be the same without you.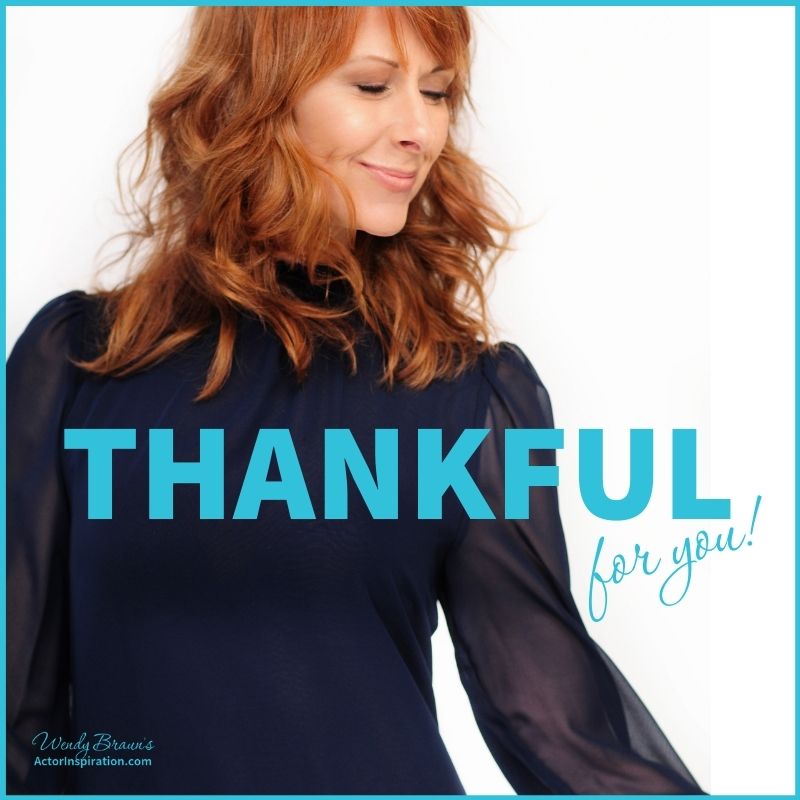 I'm also taking time to slow down and connect with cherished friends + family. 
My husband surprised me with a spa day for me and my girlfriend who I've known for over 25 years (we started out as dancers together).  To watch each other evolve, grow, get married, have 2 boys each, launch careers and businesses and pick up wherever we last left off every time we get together has been pure magic. 
I didn't realize how much I needed a day like that with a friend like that.
I spent the rest of the weekend connecting with my family and great friends, having deep conversations and lots of laughs in beautiful settings.
And then, I got a text that I'm headed back to work to shoot more Atypical. (A nice birthday gift, indeed!)
But, it made me realize what really matters at the end of the day. It's not the credits, the bookings or the awards.
It's the love that flows from your heart to another person + back to you and how you make a difference in each other's lives.
I want to send that love your way today.
I want you to know how loved + adored you really are, even if you're feeling alone right now.
I want you to know that you make a difference to me, and how much I appreciate you.
Here are a few gifts I wanted to make sure I send your way to help you ease anxiety, improve well-being + thrive in your next audition or self-tape. 
Free Guided Meditation: Easing Anxiety + Improving Well-Being
De-stress in under 15 minutes (and take the guesswork out of meditation).
Free Guided Meditation: Success In The Audition Room
Turn fear + self-doubt into confidence + ease in under 5 minutes before an audition or self-tape
Free Self-Tape Checklist: Self Tape Success Checklist
Eliminate overwhelm and focus on delivering your best audition every single time.
I feel so connected to you and hope these gifts will serve to soothe your soul, nourish your spirit, and rock your auditions..
Thank you for being a gift to me. I appreciate you more than you know.

Leave a comment below + let me know which gift is your favorite. 
Sending love + light from my home to yours,
– Wendy
P.S. I will be pausing my Clubhouse Chats this month because I'm heading back to shoot more Atypical.