My mission is always to inspire uplift + empower actors in everything I do, and so I've decided to host a room on Clubhouse app (starting TODAY) called "Success Breakthrough Chats With Industry Experts" ? and wanted you to be one of the first to know!
Every Monday, you can join me live at 11am PST / 2pm EST / 7pm GST from anywhere in the world. as I invite casting directors, directors, producers, writers, agents, managers, coaches, working actors and more to offer up their best tips + practical insights to help you turn your biggest dreams into reality.
And today, I'm kicking off the party with my first guest, one my favorite casting directors, Seth Caskey!  
We'll be talking about what it really takes to deliver self tape success, the inside scoop on the latest casting trends, and we'll be doing a live Q+A, where you can ask us anything!  
Join us today at 11:00 AM PST.  Here's the direct link: https://joinclubhouse.com/event/PDprqpQR
Tune in for a high-vibe + illuminating conversation to get you in the right headspace for the week ahead.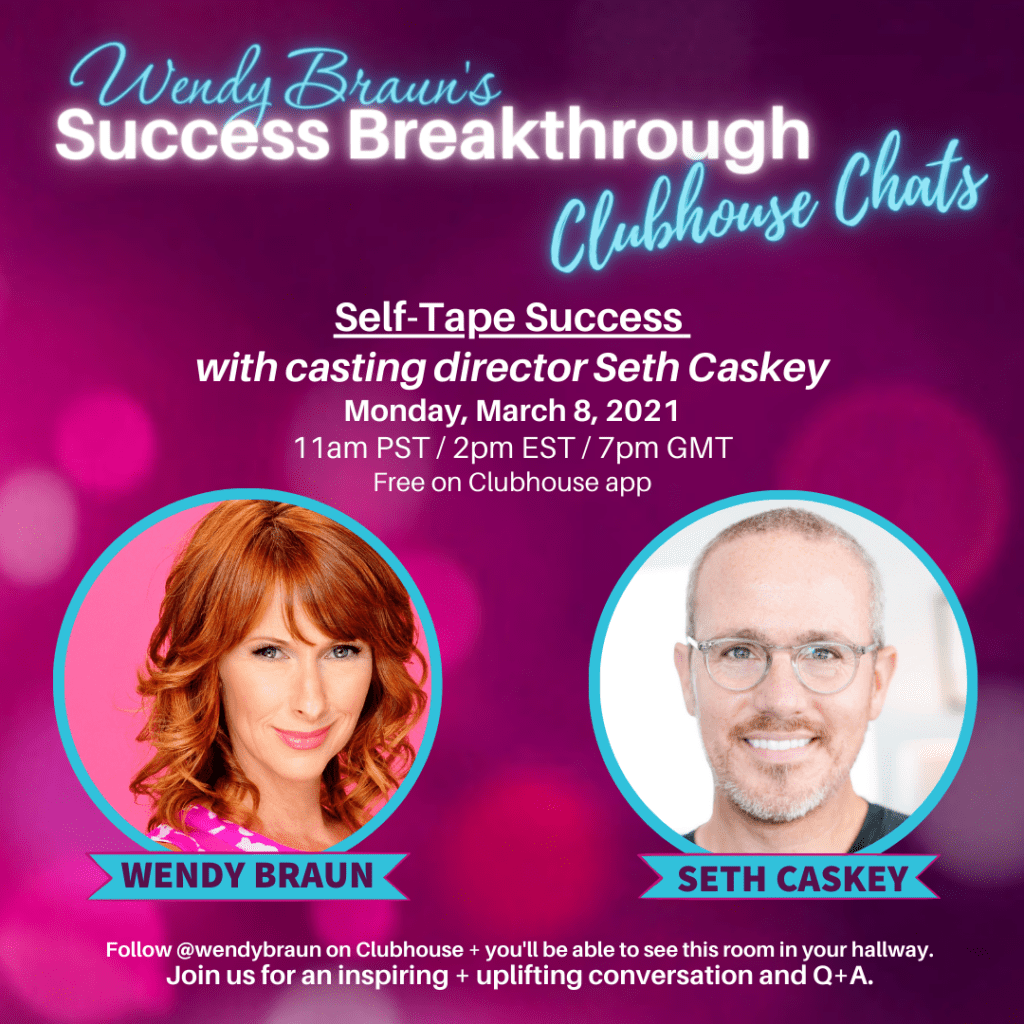 If you haven't heard, Clubhouse is a new iPhone app that allows people to host and join audio conversations with other users. (They say an Android version is coming soon.)
If you're already on Clubhouse app, follow me (@wendybraun) here now, and today at 11am PST, you'll see my "Success Breakthrough Chats With Industry Experts" room in your hallway + you can tap the room to join us. 
Don't have a Clubhouse account? Get the app to reserve your username and request early access (or ask someone you know on Clubhouse to invite you). 
A little bit about Seth Caskey, CSA: Seth has been working for the last 6 years with Elizabeth Barnes Casting, on such projects as the Emmy nominated Netflix series GLOW, What/If, Siren and Blood & Treasure. Their work on GLOW earned them 2019 & 2020 Artios Awards nominations alongside fellow casting director Jen Euston. 
He recently cast the Quibi short form series, Don't Look Deeper directed by Catherine Hardwicke, and the Freeform Pilot, Close Up, from executive produced by Pete Nowalk. 
Seth was first drawn to casting while still pursuing a career as an actor. Once given the opportunity to work on this side of the room—he was hooked.
He loves what he does. He loves actors. And I can't wait for you to meet him!
Hope to connect with you today on Clubhouse app at 11am PST /2pm EST / 7pm GMT   

Go here now + follow me so you're read to go: https://joinclubhouse.com/event/PDprqpQR
And if you can't make it, feel free to drop your questions for Seth in the comments here on the blog, and I'll be sure to add them to my notes.
Or come ask him yourself LIVE!  Hope to see you there. 
However you start your week, just make sure you are spending it with those who seek to inspire, uplift and empower you.
Love + Gratitude,
Wendy 
And P.S.  If you're feeling any angst or anxiety as the week begins, here is my wish for you today… (Leave a comment on the blog below)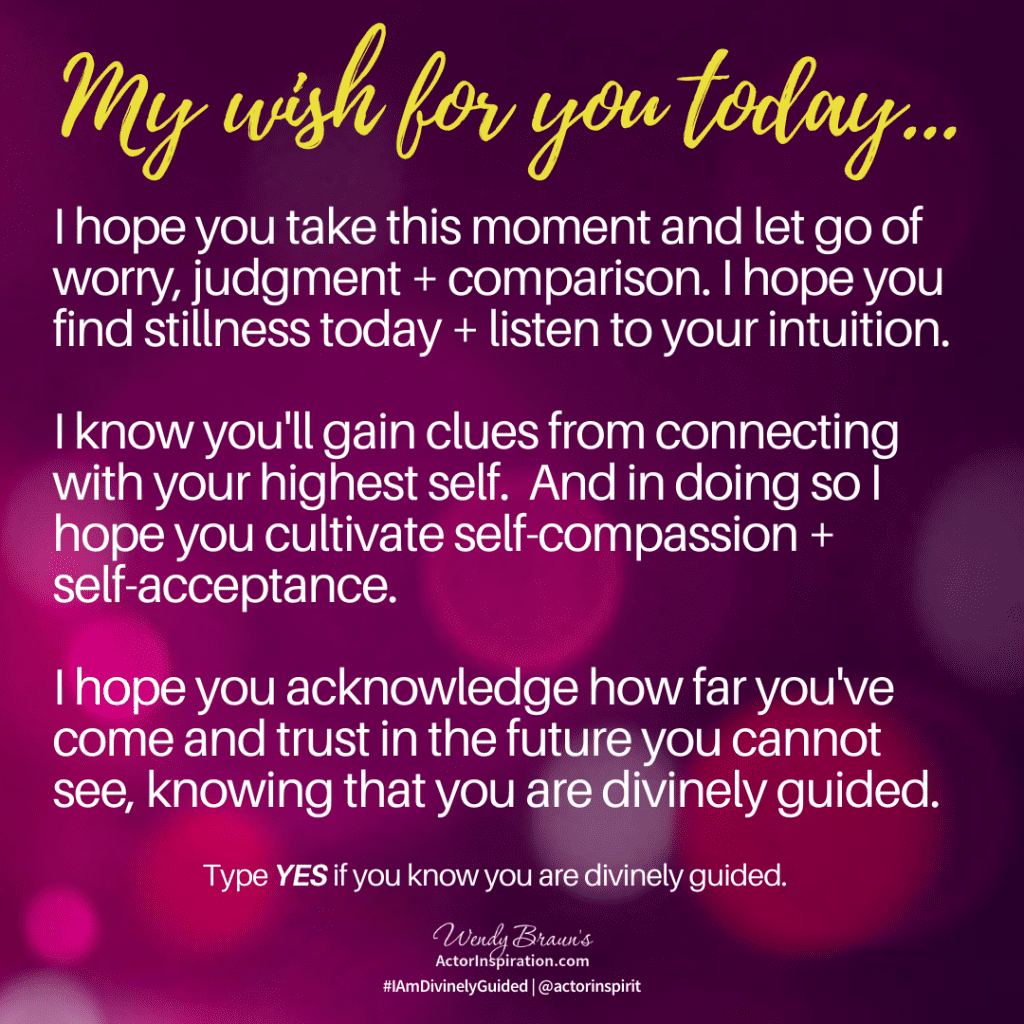 And if you're craving deeper connection, inspiration, guidance, community and mindset tools created just for actors, with new material every month, come join me here.