What a weekend! I did two live events connecting with actors from Vancouver to Capetown, Finland to New York and London to LA.
To connect with this amazing community LIVE, and dive deep into how you can create real momentum and thrive through uncertainty left us all feeling empowered and uplifted.
Here are some of the awesome comments that were lighting up the chat….
It truly makes my day to give back to actors in this way + share all I've learned on this journey.
If you missed it, no worries, we've made the replay available here. (It won't be up for long so catch it now).
This training has made such a big impact on actors, because it's all based on what is working right now, amidst the current climate and conditions in our world + the industry.
It's fresh perspectives, real life stories, and tangible tools you can implement today.
Then, I'll show you exactly how to apply what you learn to your daily life right now – so you can feel empowered + become unstoppable (instead of simply adding more "should do's" to your plate).
What I've learned about getting big results in my life, whether it's becoming fit (in my body or mind) or up-leveling my life and career, is that it's never about one, big giant moment, (that's just what most people see on Instagram).
Big results come from small, committed daily actions.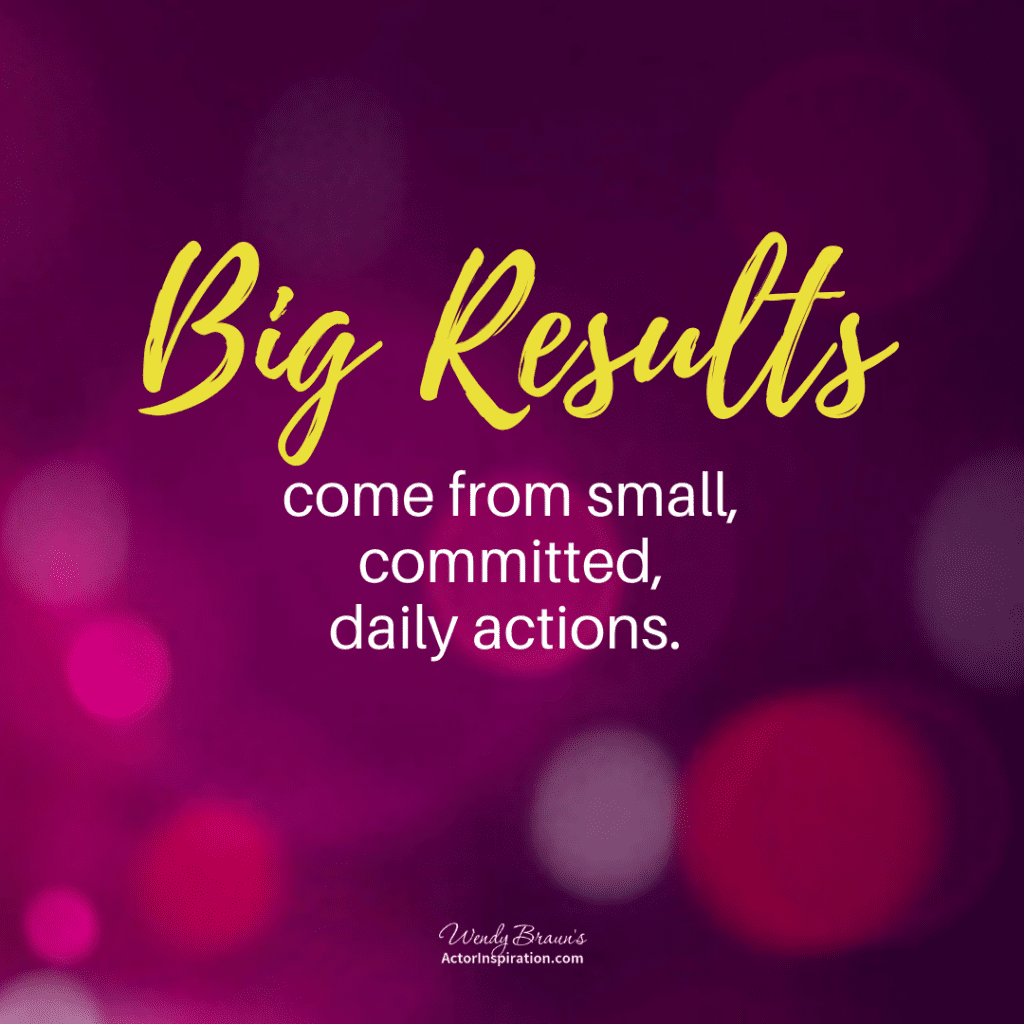 And look, I know right now, many of us feel "off our game" and "off our routine."
So. if there is one action today that will help you create real momentum this week, this month and this year, it's taking the time to watch this live event.
Click here to watch the replay
I know you'll walk away from this value-packed free training feeling:
More empowered.
More focused.
More certain.
More uplifted.
More clarity.
And when you begin your week feeling different, you end up taking inspired actions that are aligned with how you are feeling.
It is in shifting where we choose to focus, and how it makes us feel, that then shifts what we choose to do (those small, committed daily actions), that make all the difference.
And if you joined me live, leave a comment below + share your biggest takeaway. I can't wait to hear about it.
Here's to taking committed action today + feeling better for it.
– Wendy
P.S. Spotlight Club members are loving their new monthly mindset, meditation + motivation tools. They were lighting up the chat too!
This month we're all getting a confidence reboot, with July's audio "Daily Confidence." In fact, join The Spotlight Club today and you'll get July AND August gifts this week! Details here.