My team called me last week to announce:  "You booked it!" (another great role off a self-tape).
And it actually got me wondering about you…
Have you been feeling off your audition game lately?
Been questioning your self-tape submissions when you don't hear anything?
Wondering how you'll deliver in high stakes while on the job?

I've been there too.  Look, we both know so much has changed in the last two years, which is why it's so important to learn from a working pro.
Since booking my recent role on This Is Us (off a self-tape) and shooting four seasons of Atypical, I know first-hand that booking + working in this climate looks + feels VERY different, and I want to share my insights with you (to help you skip the struggle + frustration) so you can start booking more often too.
Imagine having a simple and empowering process to slay your self-tapes, book more jobs + shine under pressure…every single time.
⭐️Join me for a  SPECIAL FREE LIVE VIRTUAL EVENT ⭐️
5 Core Secrets To Becoming A Successful Working Actor 
Click here to register for free (seating is limited)
Everything I share will help you to have more moments like this on set…
I can't wait to teach you an easy-to-implement process that has helped hundreds of actors (at every level + in every market) book more work in TV, Film, VO, Commercials + Theater. (yes, even amidst a global pandemic!).  
To #PrepareLikeAPro, you must learn from a working pro who is living it.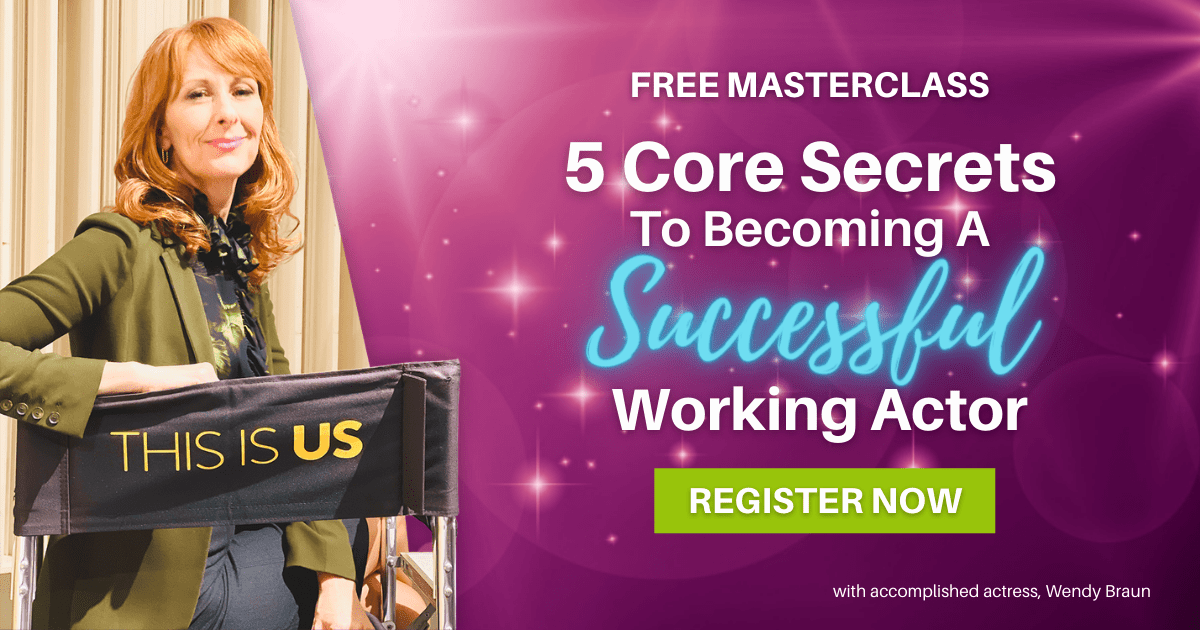 Join me here for this free LIVE ONLINE EVENT and you'll walk away feeling uplifted, encouraged + confident in your ability to navigate the road ahead, stand out in your self-tapes + deliver under pressure to the job. (Even when everyone around you is stressed out).
These insider secrets have now helped so many actors all over the world, and I wanted to make sure you knew about them too.
Can you imagine booking more often AND feeling amazing on the set (no matter how long it's been since you've worked)?  

Click here to save your seat and I'll look for you there LIVE!
Once you register, leave a comment below + let me know what your biggest challenge has been lately with self-taping.
Rooting for your success.
-Wendy
P.S.  I know you have a lot of options and there are A LOT of people teaching online right now.  Since so much has changed in our industry, just make sure whomever you learn from is actually out there LIVING what you want to create.
Can't wait to reveal all of my #workingpro secrets to you:
 ⭐️ SPECIAL FREE LIVE VIRTUAL EVENT ⭐️
5 Core Secrets To Becoming A Successful Working Actor 
Click here to register for free (seating is limited)