Whether you've been feeling frustrated, lacking direction or your confidence is at an all time low, (maybe because you haven't worked in awhile due to the strikes or you're comparing your journey to someone else's) or perhaps you're debating whether this is even path for you…no matter how you are feeling, this amazing #SuccessBreakthrough story of triumph and transformation will uplift and inspire you.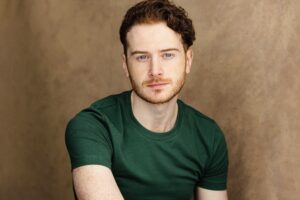 Glasgow-born singer, dancer and actor, Lee Docherty knew all of these feelings all too well, because he was living them.
And despite his amazing talents as a triple threat performer, just a short time ago, Lee was hiding (while doubting himself big-time) and he knew it.
He felt completely lost and it was destroying his mental well-being.
Not only did he discover how to clear out all of his deep-rooted blocks that were holding him back, but his new found confidence and clear vision landed him a 6-month contract as the Lead Performer in the Broadway-style shows aboard an international luxury cruise ship, The Celebrity Reflection.

Lee got to travel the world this year, sailing to amazing cities like Rome, Athens, Mykonos, Santorini, Rhodes, Olympus, Malta and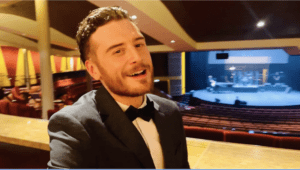 Barcelona by day, exploring bucket list destinations, and by night, starring in the shows on stage…all while getting paid.
And the insane synchronicity of this beautiful story is that this summer, my late father's words echoed in my ears: "Do it now. Take the trip."  And my family set out on our own Mediterranean adventure this summer to these exact destinations, aboard yes, The Celebrity Reflection.
So here I am, on vacation halfway around the world, in the middle of the ocean and this tall, dashing young man stops me on the ship and says, "Wendy Braun, you changed my life!"
The serendipity of this moment was beyond thrilling (and yes, we had to dance it out in a boomerang).
But moments like this are not lost on me.  The soulful creative warriors who may initially feel lost, but find their way to me, at exactly the right time has been happening for years and it's always so magical to hear their inspiring stories of transformation.
I knew this was the perfect place to sit down and have Lee share his amazing story, (and give you a peek inside the ship's gorgeous theater).
Lee so vulnerably shares not only the thoughts
that were keeping him hiding in the wings,
but the mindset shifts that helped him to
step fully into the spotlight
and take the lead…on stage, in film and in his life.
Click the video below to watch Lee's story in his own words (and hear him sing!): From Struggling To Starring In The Shows: Lee Docherty's #SuccessBreakthrough Story.

What might happen if you could crush your limiting beliefs and have a roadmap to turn your dreams into reality?

Want to see more stories of transformation like this? Click here.
Want to know the exact steps Lee took to triumph in his career + his life? Click here.
When I returned from our cruise, I asked Lee if we could dive even deeper.  Enjoy the full in-depth interview here:
Wendy: You are such a superstar talent and your story is so amazing.  Let's go back to the beginning.  What had you been struggling with in your life and career before we crossed paths.

Lee:  I was in London at the time of the pandemic, and I moved back to Glasgow during lock-down, which was a very scary time.   I was completely lost in my career and in pretty much most areas of my life.
I had no clear direction on where I was going, I had no agent and I'd been fighting endlessly to just get in the audition room and get myself seen by casting teams. 
My confidence in performing was at an all time low and I felt stuck with no sense of how to kick start my career.

There was a fire wanting to start within me,
but no clear way to strike the match.
I think so many actors and creatives can relate to this feeling.  Having a big desire, but no clear direction on what steps to take to get there.  How was all of this affecting your mental and emotional well-being?

I was feeling complete hopelessness, my inner world and outer world were not matching up and it was dragging me down constantly.
Being an actor and bringing joy to others was the only thing on my mind, day in day out, and not being able to do what I love, was destroying my mental well-being.
I was debating whether this was the correct path for me or should I just give it all up and move to another city and start again.
So you're in Glasgow and feeling hopeless.  What made you decide to take the leap and enroll in my course, The Success Breakthrough Workshop?

After attending your free training and relating so much to everything you shared, from the encouraging words of wisdom to all the inspiring success stories, I felt so much support (and I hadn't even signed up for the course yet). 
Your energy that was unmatched and was exactly what I needed in the moment of feeling lost in my career and just wanting to get out of my negative thinking and see life the way you did.
That makes my heart sing.  I'm so glad my teachings resonated with you and that you took bold action and now YOU are one of my inspiring success stories!  
Tell me about the inner breakthroughs you've experienced since doing the course.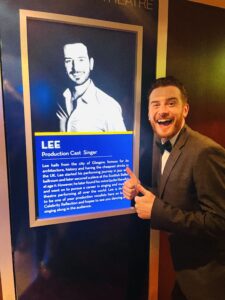 So, I cleared out all my deep-rooted blocks that were secretly holding me back. The stories of '"I'm not good enough to do this. I don't have enough credits.  I see what success is like and that's far from what I can ever achieve."
And I completely obliterated those thoughts as they served no purpose anymore. I saw myself as an individual human being, rather than a cog in a unforgiving industry.
I learned to accept every part of me, the parts that I LOVE and the parts that help me grow as an actor and a person.
That is amazing! I love hearing how far you've come and all the blocks you've removed and the new path you have carved for yourself by doing this work.
What has been the biggest change in your life or career since then?
I am getting auditions and getting seen for awesome projects and I'm booking!!! Like whattt?!!  Me two years ago would have never thought that I would be even be getting auditions regularly!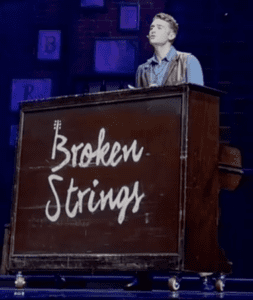 I was used to that one glimmer of getting in the room annually and putting all of my energy into it.
Whereas now, auditions are abundant and I get constant opportunities to meet amazing people and my audition technique grows with every room I'm in.
I focus on booking the room rather than the job or role. I want to see how others work, and be in the action, and take home some madness from every audition I'm in.
This industry is wonderful and crazy and to constantly be apart of different 'industry bubbles' is so refreshing as an actor.
And now, here I am traveling the world and starring in the shows. It's been an amazing ride.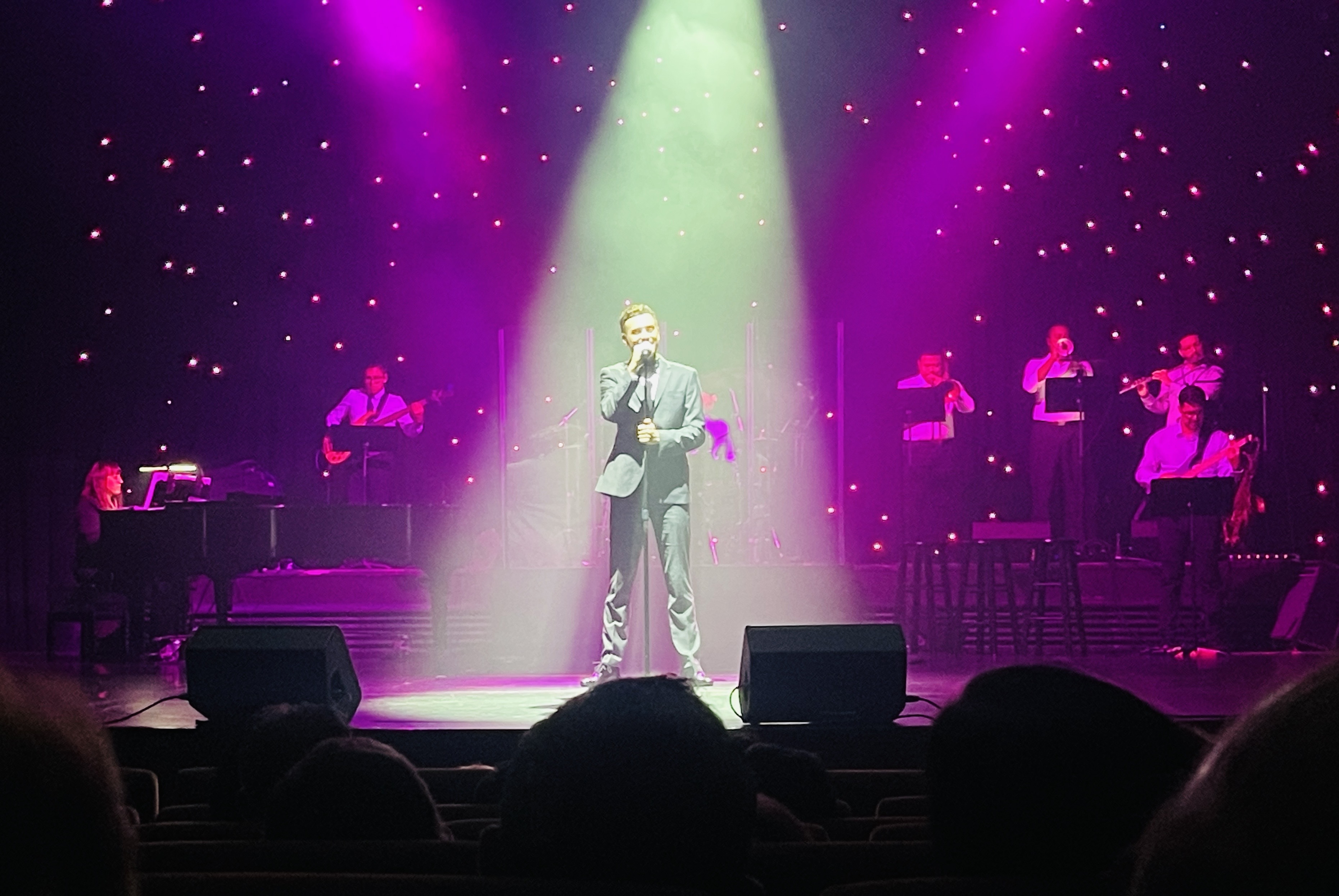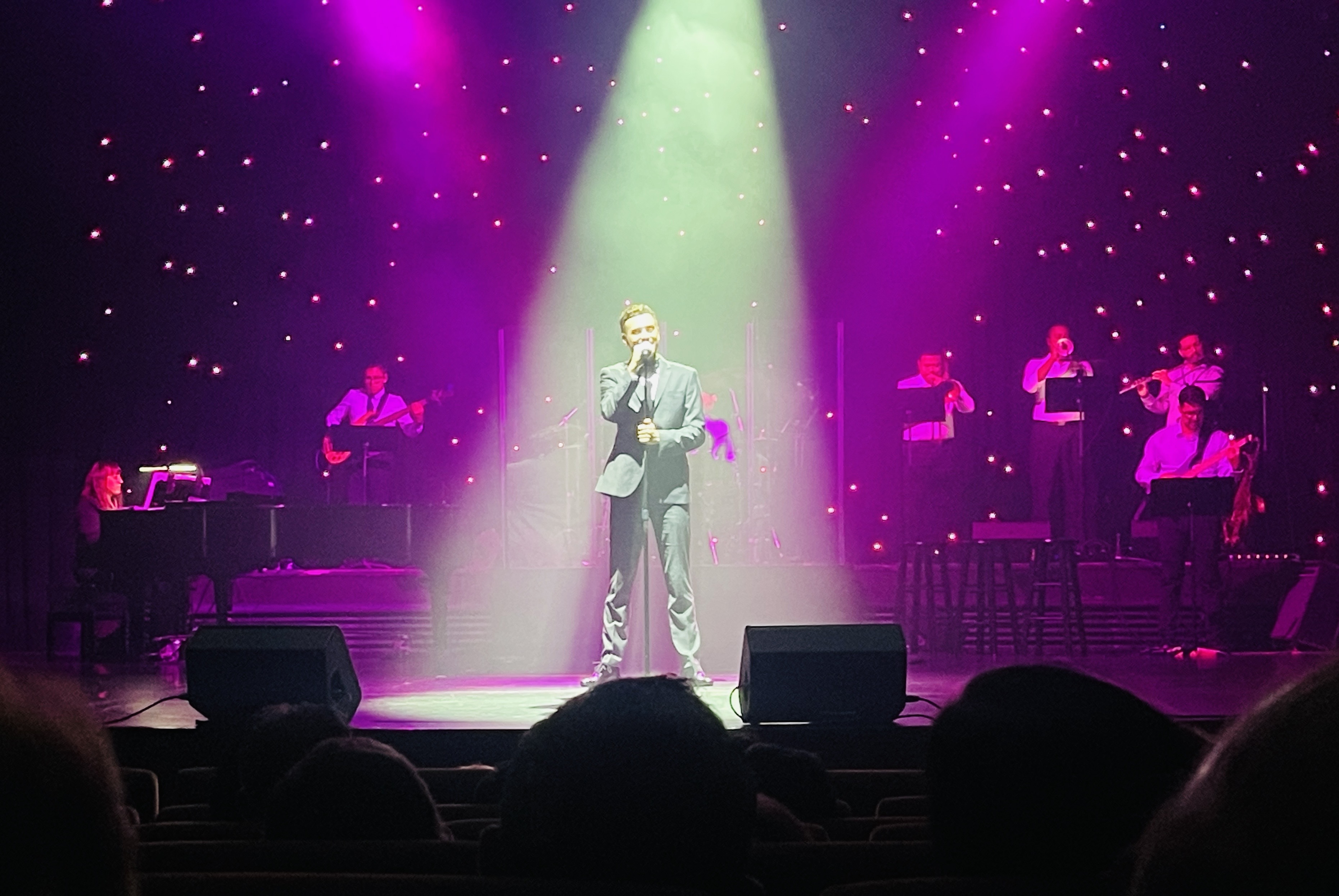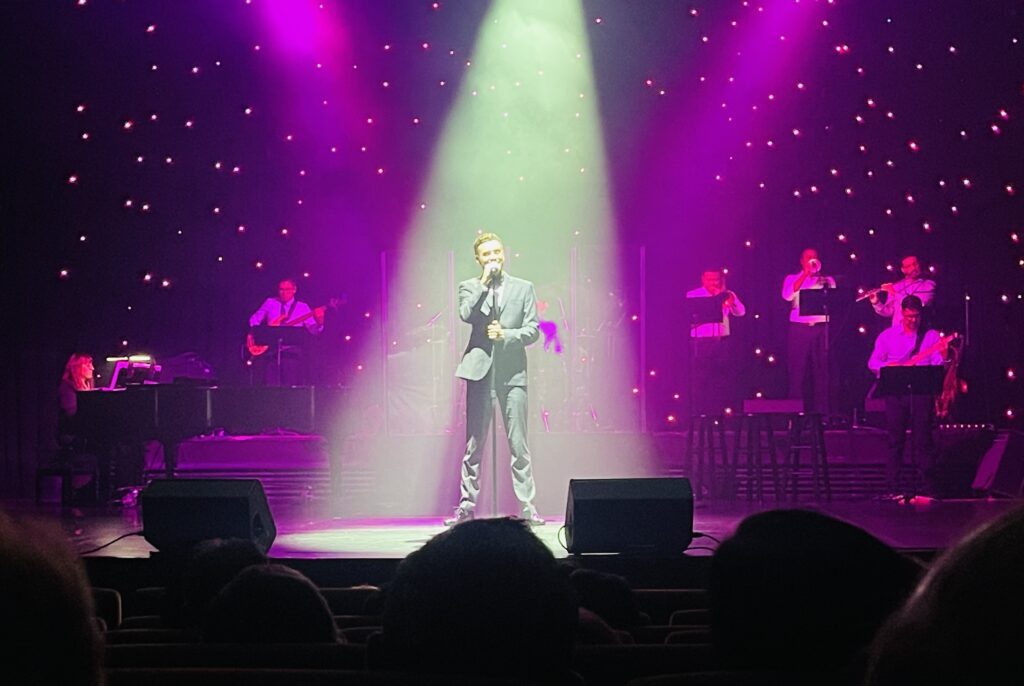 I love it!  What a tangible transformation to go from one audition annually to being seen and booking.  How have the tools + teachings continued to benefit you since doing the course?
For me, I'm a meditation buff. I absolutely love putting on a guided meditation and zoning out for 15-20mins in the morning or at night and reset my mind and replace any negative thoughts that have built up. 
I listen to your meditations pretty frequently as your library is insane. You want a meditation for wealth and abundance in finances? You got it!
You need a meditation for pre-audition nerves while you wait in your car outside (or in the Zoom room), no problem!

Love that.  And if anyone reading this needs that "pre-audition" guided visualization to turn self-doubt into self-confidence for auditions, self-tapes, or live callbacks, it's here for free.
My absolute go to is 'Practicing the Art of Trust + Detachment', I pretty much have that on repeat. And having all your meditations right on my smart phone to use at any giving time is a major help.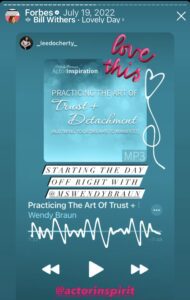 I actually found an Instagram shout out you did ONE YEAR prior to booking this amazing cruise ship contract, where you were listening to this audio.
I was definitely doing all the inner work before the outer breakthroughs came along. It's so important to take the time and to have the guidance.
I can just take 10 minutes to myself, and your meditations literally guide me back to that positive headspace and I can clear my mind of anything that doesn't serve me in the moment, and get into that FLOW (Feeling Love Overflow Within) state of mind.
I love that you have a whole library of guided visualizations.
That's why I created the curated collections, to give performers the inner game tools and strategies needed, to not only be mentally and emotionally resilient, but to really thrive in all areas of their lives.

I love having all of these tools at my fingertips. It's  so helpful and so powerful, as a performer.

The more you hold on to things, the more it just makes it worse. And to let go of things, makes you feel so free and you end up achieving so much more.

My story is proof of that.
Yes!   You are a living example of this.
And to think you've been doing all this amazing inner work, doing the course, listening to the audios and then booking this incredible performing job on a cruise ship…and then here we are crossing paths in person in middle of the Mediterranean Sea?  So much serendipity!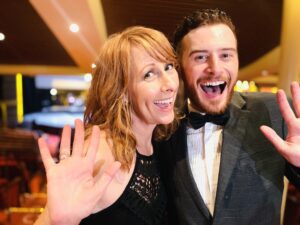 When I saw you after the show I absolutely couldn't believe it! I think I shouted 'Wendy!' at you in cheer disbelief!  What are the odds!? The fact that our paths crossed at that very specific moment, in the middle of the ocean was written in the stars.  It had to be.

Seeing you in that moment made me realize how far I'd come on my journey and how serendipitous it was to be able to share my wins with you in real time!
You can't even imagine how thrilled I was.  To be there with my family and see you star in all the shows, and perform night after night, knowing that just a few years earlier you didn't feel comfortable "being seen," is truly just remarkable.
It gets me teary-eyed to watch a student
share their gifts and see how far they've come.

Lee, you are the epitome of what it means to have
radical inner and outer breakthroughs,
and I love sharing your story.

Thank you.  Yes, sometimes all you need a reminder on how far you've come and catching up with you in the middle of the ocean was the best reminder I could of asked for.  I hope you could feel the immense gratitude I have for you and our encounter was incredible.  I still can't believe it.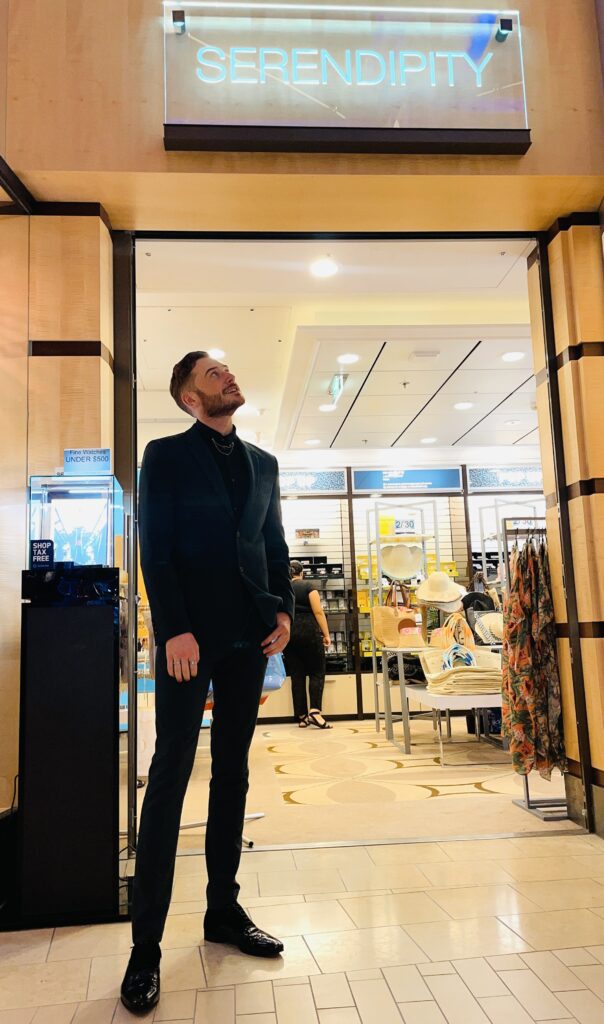 Yes!  And there was even a store on the ship called "Serendipity!"  You can't make this stuff up.
I'm going to need a photo of you in front of the store, just so people know…the signs are all around us.
It made me so happy to know that you did the course while in Glasgow, and it's truly changed your life. 
Yes!  I'm doing everything I said I wanted to do two years ago.
The Success Breakthrough Workshop helped me gain so much clarity, see clearly and feel more confident within myself and that I can face whatever is ahead of me without fear, without judgement and focus on the love of it all.
Wow!  What would you say was the most valuable thing you learned?

The most valuable thing I learned from doing the course is that you are not your negative beliefs about yourself, those are not yours to claim, those are someone else's that placed them upon you.
You have full control over the thoughts you think and the beliefs you place upon yourself.  This life is yours and yours alone and you can be the exception to every single rule that has been placed upon you. There is only one you.  No one else can do what you can do.
That mindset is so powerful.  And it's no wonder that mindset set you free.  But I know the work you did to get there and the investment you made in yourself.
Was The Success Breakthrough Workshop different than anything you've done before?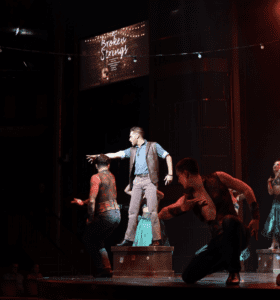 Absolutely.  I had done mindset work before in the past but just general stuff. Your course spoke to me on such deeper levels, as it was mindset and real transformation work for actors and performers.
It was exactly what I was needing, with someone who had been through what I was going through and was currently thriving in real time, giving your advice and help from a place of pure sincerity as you were living it.
It combined so many areas in my life that were important to me and it was almost fate coming across you work.
It was definitely fate for us to work together.  I always tell actors to look at the career AND the life of those they are learning from, and to make sure the mentor is walking their talk.
What would you tell another actor who was debating about taking this course?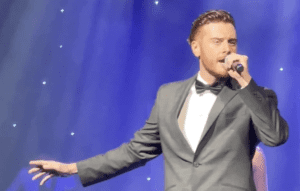 If you feel ready to let go of all the things that are holding you back, ready to take your career and life to the next level and need that extra push and guidance to get you on the right path, I cannot recommend The Success Breakthrough Workshop enough!
The tools you get from the course last forever, and you can always come back to it at any time, whenever your ready. I often go back and repeat the course when life gets in the way and I forget my power, a simple reminder is all you need, and its all there in the course.
YES!  And that's why our global community is so strong, because so many SBW alumni return year after year to create new breakthroughs.
What advice would you give to your younger self?
Don't live in the past, and certainly don't live in the future. The only important moment is NOW! That's all we have, so make it wonderful, make it exciting, fill it with joy whenever you can and use it to learn constantly. The now is a present that constantly gives, its just waiting for you to open it.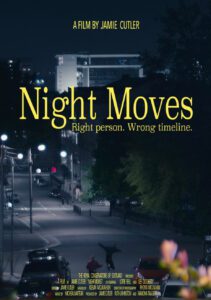 What are three words that best describe you?

Hopeful, Encouraging and Chaotic.
Where can we see you these days?

I'm appearing right now in an award-winning film that's in The London Rolling Film Festival, in addition to sailing around the world as the Lead Vocalist on The Celebrity Reflection cruise ship.
It's been amazing to visit cities like Rome, the Greek Islands, Malta and Barcelona by day and and sing on the stage at night.
Congrats! What an amazing life you are now living.  I love that this work allows you to explore so many bucket list destinations AND star in the shows.
Yes,  It's surreal when I think back to the version of me from two years ago.  It's been the adventure of a lifetime.  The Success Breakthrough Workshop and all you teach has been so meaningful to me.  I don't think I'd be here today without it.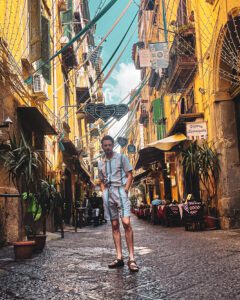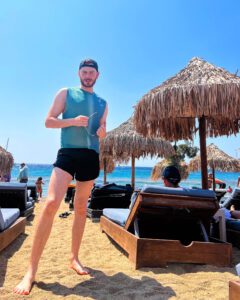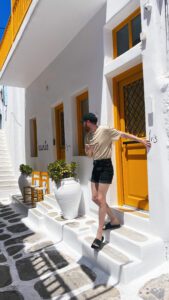 Your story is incredible, and I feel grateful to have been part of it (and to see you perform LIVE!) and I know this is just the beginning for you.  I'm sure I'll be coming to your Broadway debut one day soon.
In the meantime, where can we find you online?
Any parting words or advice you'd give to other actors?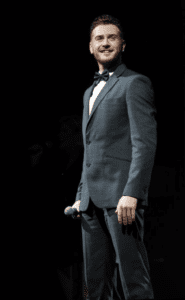 You are on your own path, build for you, only for you.  It's okay to stop and take a breather, but keep on going, your goals are only a couple miles more.
That's is for sure!
I have loved witnessing your many breakthroughs and I can't wait to see what your next chapter brings.
One thing is for sure, Lee Docherty, your new theme song is definitely "This Is Me," and it's been amazing to watch you become "The Greatest Showman."
I know the best is yet to come for you.

Want to see more inspiring stories of transformation like this? Click here.
Want to be my next #SuccessBreakthrough Story? Click here and get on the VIP Waitlist.
Then, leave a comment below and let us know what inspired you most about Lee Docherty's story.