My heart is so full today. Over the weekend, I sat down face to face with 20 amazing actors in LA and had the privilege of interviewing them individually + hearing their stories of radical transformation.
To sit across from these beautiful souls in such an intimate setting and have them tell me that I've helped change their lives, their careers, their relationships, their confidence, their abundance, their entire world, and how they now feel about themselves was a gift that moved me to tears over and over again (even as I recall it now).
Where did it all begin? They attended my empowering free masterclass, where I walked them through the 5 steps to creating real success breakthroughs in their lives + careers.
I realize (especially in this digital age) that there is nothing like connecting face to face.
Which is why I'm excited to announce that I've been invited to cities all over the world to share my uplifting + inspiring Live Masterclass.
And I'd love to meet you in person.
Click here to join me in Los Angeles. 
Click here to join me in Vancouver.
Click here (or the graphic below) to join me in your city.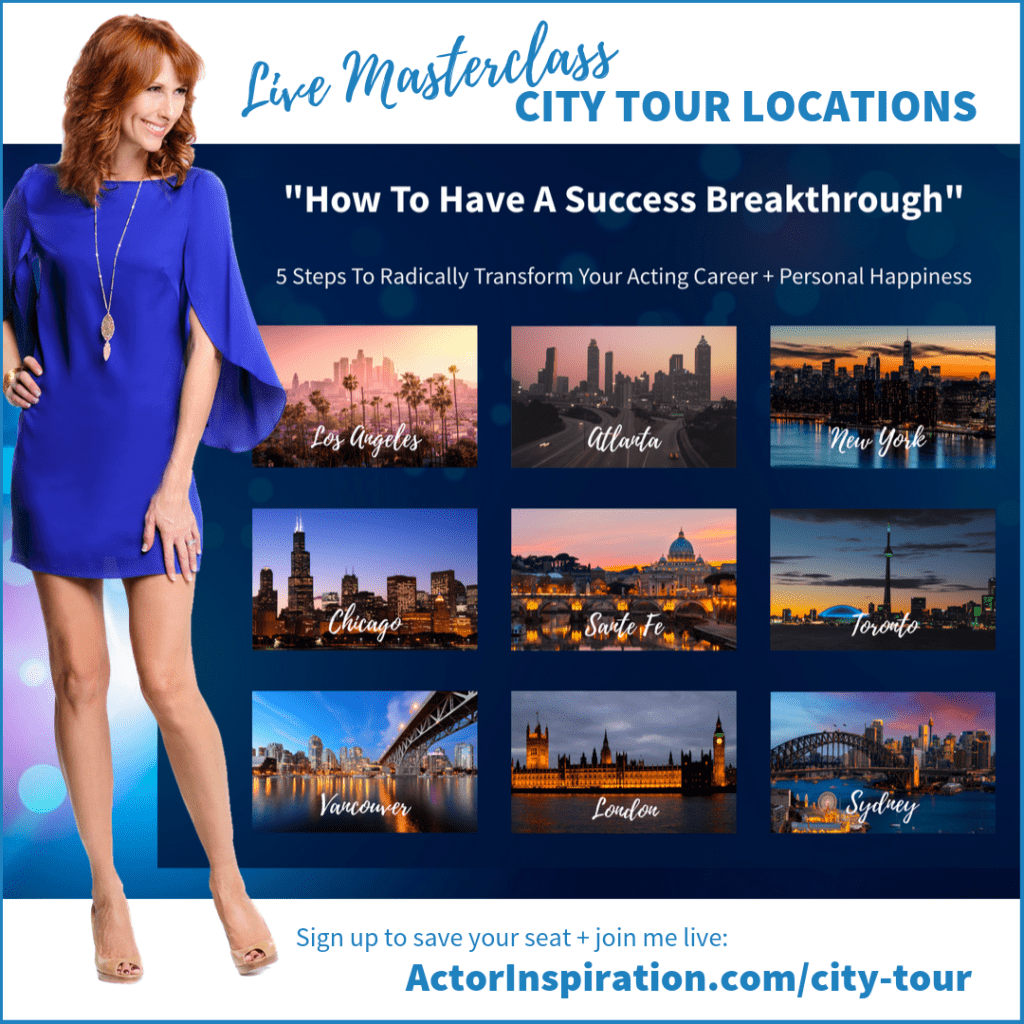 During each stop on my city tour, I'll walk you through the exact steps that I took to go from feeling lost in my career to booking over 75 TV + Film credits, over 100 commercials + thousands of voice-overs (the same steps now used by actors who are booking leads in films, working on hit TV shows + winning awards, while enjoying more happiness in their personal lives, too).
And I'm coming with special gifts, I know you're going to love.
So let's meet up this fall! These events will fill up fast, so save your seat now + mark your calendar.

Click here to save your seat in Los Angeles.
Click here to save your seat in Vancouver.
Click here to find your city.
I can't wait to give you a big hug in person + connect face to face.
Let me know in the comments below, what city you're in + what your biggest challenge has been lately, so I can help you have a breakthrough.
Here's to our paths crossing soon.
Love + Gratitude,
– Wendy