I sometimes think letting go is the hardest part of what we do as actors.
Letting go of an audition when you know you did your best and you hear nothing.
Letting go of a callback when you made them laugh but you don't book the job.
Letting go of how you think the scene should go, so you can be present in the moment.
Letting go of how you think your career should go, so you can be open to what's meant for you.
Then, there's letting go in life.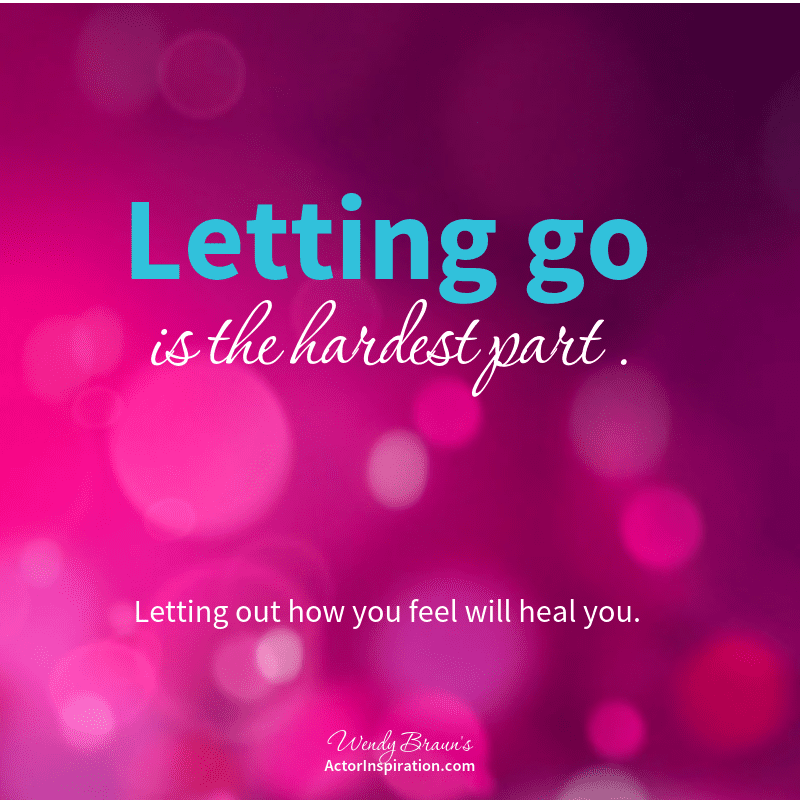 This past week we had to let go of our beautiful pit-bull corgi mix Jack, who my husband, Josh, rescued in 2004.
I always tell people that Josh rescued Jack before he rescued me, because that's the honest truth (for both of us).
People would stop us wherever we go and try to guess his mix.  A beautiful pit-bull body and head on cute little corgi legs. He was one-of-a kind.
He was strong on the outside and sweet, loving and mellow on the inside. I always felt he was Josh, in dog form.
This was the dog who had been with us for the past 13 years of our journey together.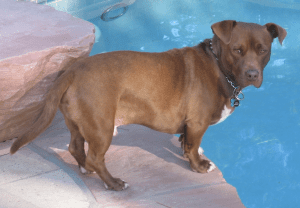 The dog who let you in his master's house (and life) and bonded with you as you carved a pumpkin, fell in love and got married.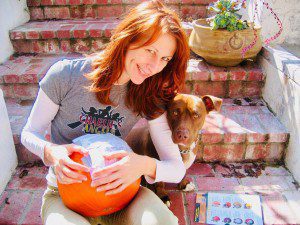 The dog who would curl up on the couch next to your newborn son the day he came home from the hospital.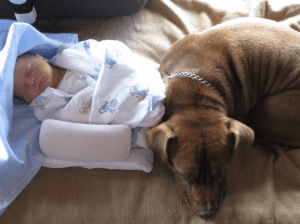 The dog you would lean on when you could barely sit up on your own.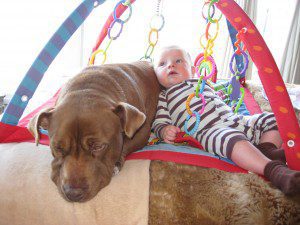 The dog who needed a life vest on houseboat trips because he wasn't a great swimmer.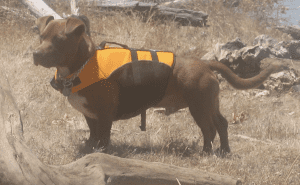 The dog who would be your son's main playmate before a younger brother would come along.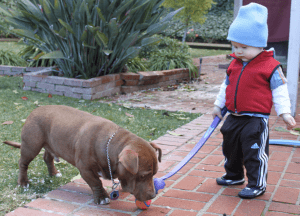 The dog who would be there for everything, as you raised two children, moved into a new home, renovated a backyard + even posed for holiday pictures.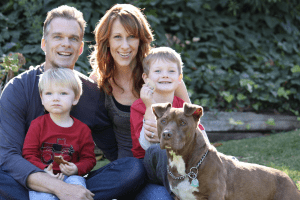 The dog who would understand when you had a tough day and needed to cuddle on the couch.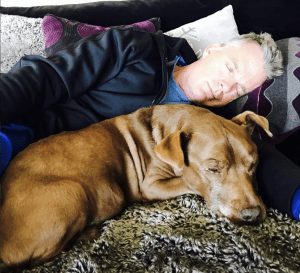 The dog who would wait patiently when you were enjoying a poolside snack.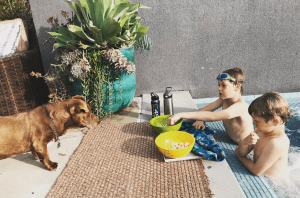 The dog who would teach you the importance of rest, relaxation and sleeping in on a Monday.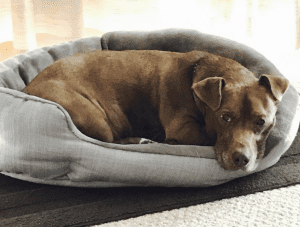 The dog who would age gracefully and silently thank you for saving his life.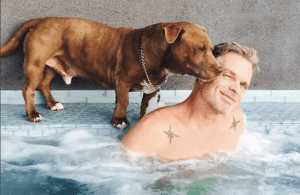 The dog who was the living example of ease, flow and letting go (even during the holidays).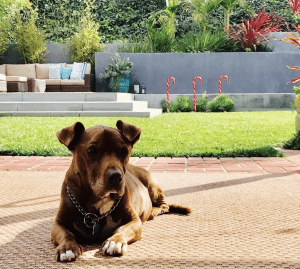 The dog who would bring tears to your eyes when you learned it was time to say goodbye.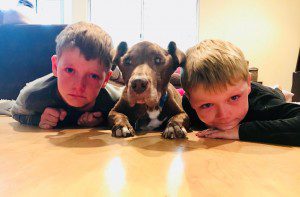 The dog who you didn't want to let go of because he'd been there your whole life and gave you so much joy, love + happiness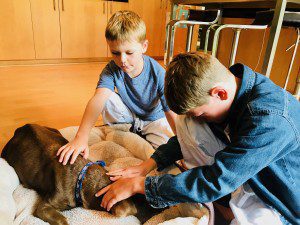 The dog who saved your soul and watched you become a husband, a father and the amazing man you are today.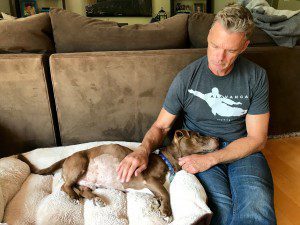 We lost this dog last week. He was 16 years old (112 in dog years), had a beautiful life and he was ready to go.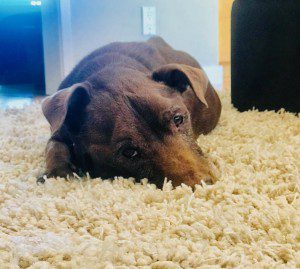 Letting go of this cherished family member has not been easy.
It has been in the smallest of moments that we are remind us of his absence.
Not hearing the sound of his paws on the hardwood floor.
Not feeling him at our feet under the dinner table when we eat.
Not seeing him asleep in his dog bed or hearing the sounds as he dreams.
Letting go feels empty and sad.
Letting go reminds me of the loss of my late parents and recently, my mother-in-law.
Letting go knocks you back when you thought you were moving forward.
Letting go hits you hard when you least expect it.
But, I do know that letting out how you feel helps heal it all.
So thank you for allowing me to share this sacred space in your inbox, as the tears stream down my face (and I do the ugly cry) while typing this out.
I know Jack served his dog's purpose, and sharing my story with you in this way, helps me to know that I am serving mine.
If there's something you're having trouble letting go of today or a recent loss that's got you feeling down, share it in the comments below.
Letting it out might help inspire someone else to do the same and it might help you feel a little better too.
Here's to letting out how you feel and healing yourself in the process.
Love + Gratitude,
– Wendy
P.S. If you need help easing anxiety + improving well-being, download this free audio.