I just got back from an amazing family vacation to Riviera Maya.
I did all kinds of things on my bucket list, from swimming with dolphins, to zip lining into the Caribbean and snorkeling in Cozumel.
I also faced some fears head on.
It took me a few days to go down the steep blue water slide that was on the resort property where we were staying.
I'm normally scared of heights, but as I was trying to encourage my oldest son to face his fears, I had to walk my own talk.
Or in this case…go down the steep blue slide first.
And what we both learned is that, well, most fears are all in our minds and if we just do the thing that scares us, we'll find out we can do way more than we think.
In fact, once we both took action and just went for it, we couldn't stop, it was so much fun. (Same went for the zipline).
Check it my latest pics + videos here on Instagram.
In the midst of enjoying precious moments like this..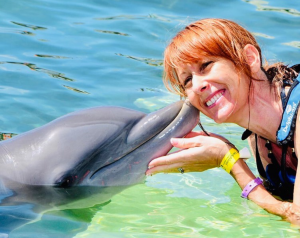 I heard my late father's wise words: Take the trip. Do it now. Don't wait.
Or as Mark Twain wisely once said:
"Twenty years from now you will be more disappointed by the things you didn't do than by the ones you did. So throw off the bowlines. Sail away from the safe harbor. Catch the trade winds in your sails. Explore. Dream. Discover."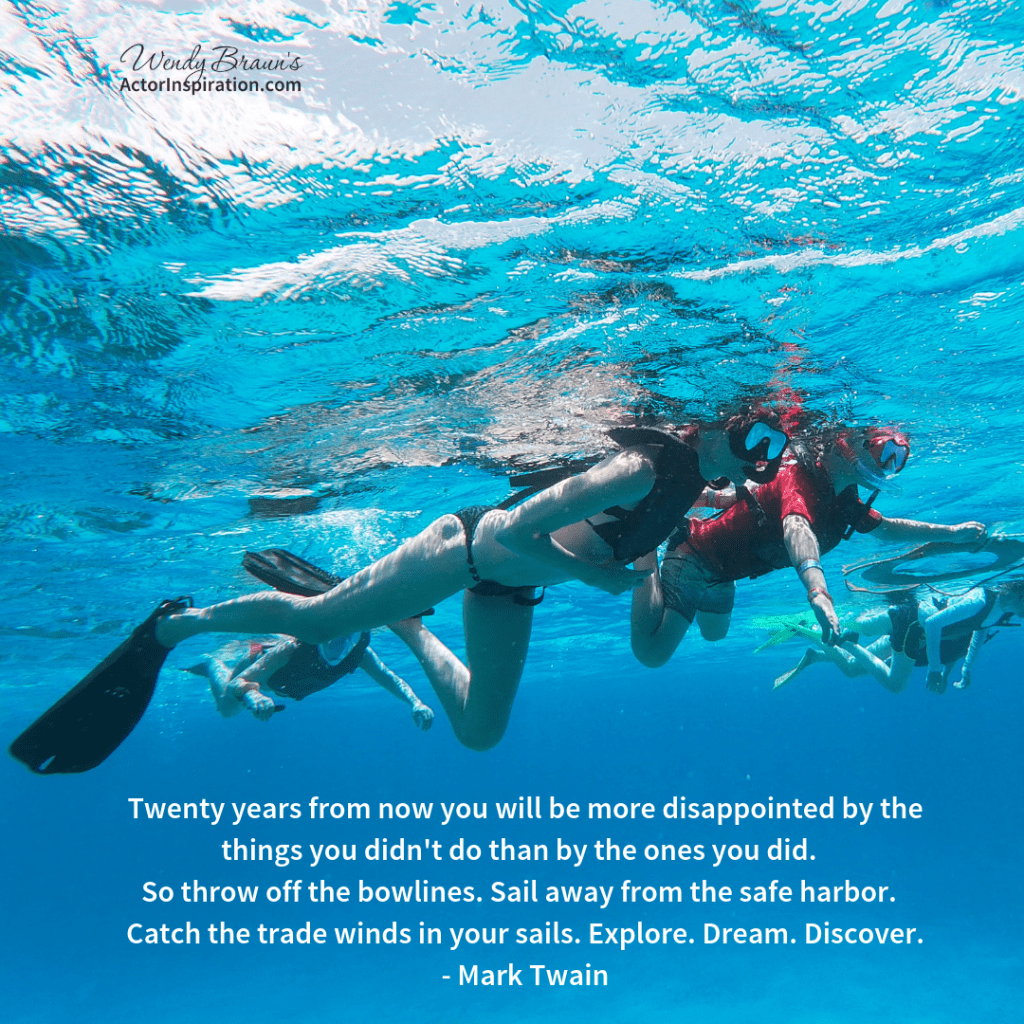 I had a hard time going anywhere in my 20's, (I rarely made it to the beach in LA), because I often thought I would "miss something" in regards to my acting career.
But now, that I'm a tad bit older, I take my father's (and Mark Twain's) message to heart.
In fact, there hasn't been one trip that I've regretted taking, whether it was a drive up the coast or snorkeling in the deep blue sea.
I hope this inspires you today to take the trip, face your fears and live your life.
I promise you, your acting career will be here when you get back.
And who you become while you are away might just make you stronger, wiser, and more alive than ever before.
Love + Gratitude,
Wendy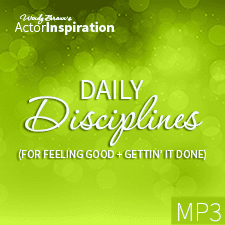 P.S.  It's the last week to get my latest guided meditation
 "Daily Disciplines: For Feeling Good + Getting It Done" 
as my gift to you when you become a
Spotlight Club member
.  In fact, join this week + get August + September's gifts, and an entire community to help you create the momentum you crave.  It all begins with daily discipline, and this month I guide you to make every single day more productive. (This is how I'm able to leave town for a week too
!
)
Details here.