After researching the morning rituals of some of the most successful creative people in the world, I discovered that there was a common thread.
Although each person's process was a bit different, it was interesting to learn that people like Oprah and Tony Robbins, didn't begin their day reacting to the requests of others.
(And we can only imagine how long that request list might be on a daily basis.)
Instead, they tuned inward, first.  They filled their own cup before filling anyone else's.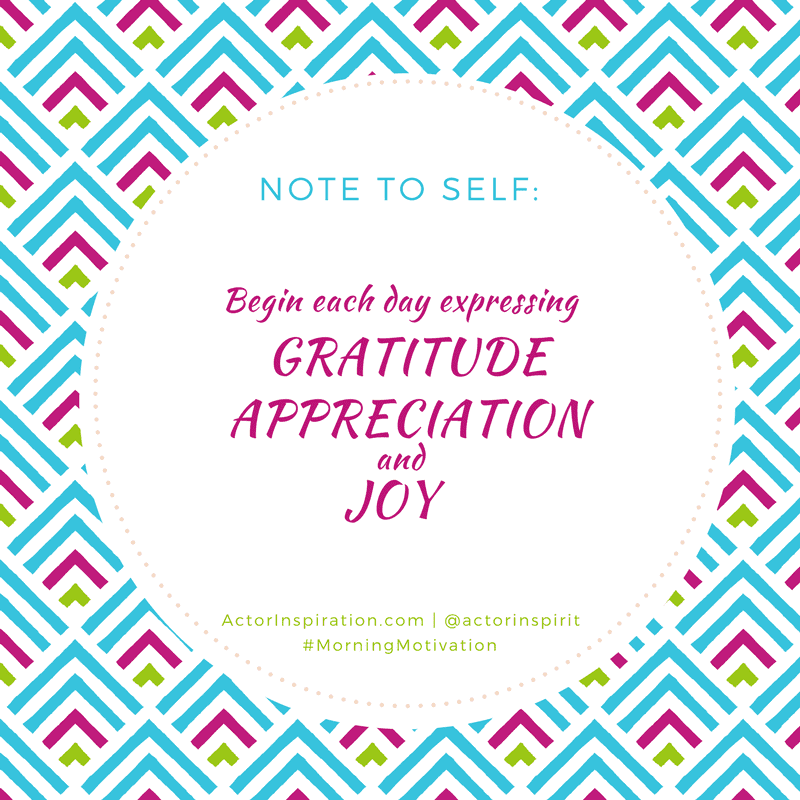 Oprah Winfrey begins each day offering herself up to something greater than herself.
Tony Robbins makes changing his emotional state a priority.  He gives thanks, sends loving blessings + visualizes what he wants, as if it is done.
Many other visionaries allow a divine connection to lead + guide them.
It's amazing how productive and aligned one can feel when beginning the day feeling a deep connection (not to their smart phone, but to their inner guidance.)
Begin a new morning ritual this week (if you don't have one you love already) and give yourself the gift of a daily practice that empowers you, that uplifts you and that inspires you to take bold action.
See what happens when you begin each day expressing gratitude, appreciation + joy.
This is your one precious life + each day you have a new chance to begin again. 
So reach for a new thought.
Choose to use a kind word.
Treat yourself + others with compassion.
Do this for a full week + notice what begins to shift.

I'd love to learn what works for you. Leave a comment below + let me know.

Here's to a wonderful week ahead!
Love + Gratitude,
– Wendy