Most people think they have to DO more to manifest miracles.
But what if you stopped doing things that are blocking miracles from coming your way?
How?…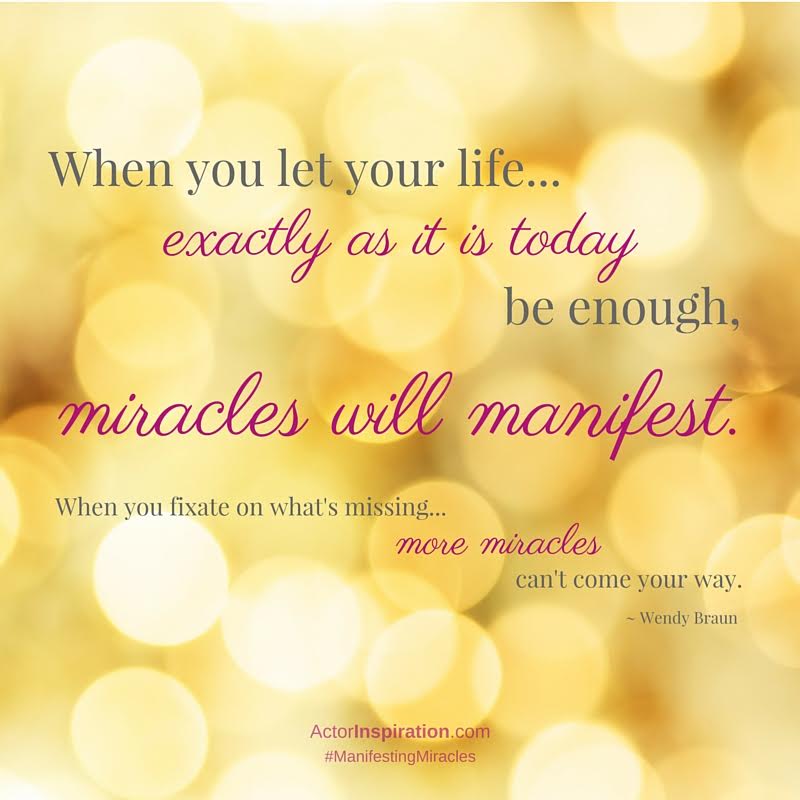 Here are the
Top 5 Ways You Are Blocking Miracles From Coming Your Way
1. Noticing lack.
2. Comparing + despairing.
3. Complaining + blaming.
4. Fixating on what isn't working.
5. Wishing you were some\where other than where you are.It's not to say you don't dream or desire and it's not to say you don't fix what isn't working, but…
"When you let your life, exactly as it is today, be enough, miracles will manifest.
When you fixate on what's missing, more miracles can't come your way."
Giving thanks for the miracles already in your life is the first step to manifesting more miracles.
There are two ways to live your life –
one is as though nothing is a miracle,
the other is as though everything is a miracle."
— Albert Einstein
Commit this week to letting go of these blocks, and instead, begin to notice all the miracles around you + watch what shifts.
Here's to a month of manifesting miracles!
Love + Gratitude,
Wendy

P.S. I'd love to know how you are #ManifestingMiracles. Leave a comment below + inspire us all!