At my sons' elementary school this past week they put in a "Buddy Bench." This is a bench that someone can go to if they feel lonely, left out, sad or depressed.
Others know that when someone is sitting on the bench, that they want to be asked to play, and the children are encouraged to invite whomever is sitting there to join them.
Not only does this teach compassion and empathy at a young age, but it also lets our youth know that it is okay to feel these feelings and let others know about it.
Gifting this Buddy Bench to our elementary school brought tears to my eyes, for the message of inclusion and hope it will now bring to those who are in pain.
It made me wish more adults had a Buddy Bench.
In the wake of two public suicides in the last week, I couldn't help but think of Kate Spade + Anthony Bourdain, who felt so alone with their immense pain and personal struggles, that the only relief they each could find was to end their own lives.
What felt so tragic to me was reading that Kate Spade wanted to get help, but was afraid of what it might do to her "happy-go-lucky" image.
In her mind, going to sit on the "Buddy Bench" was just too painful and might let everyone else down.
My heart breaks for their families, their daughters and their loved ones.
In the wake of these two tragedies, we can be reminded of these important notions.
1) You really never know what someone else is going through, no matter how amazing their life may seem. Be kind.
2) Money, success and fame will not bring you the inner peace you may be seeking.
Inner peace must come from within.
And there's nothing wrong with asking for help to access it.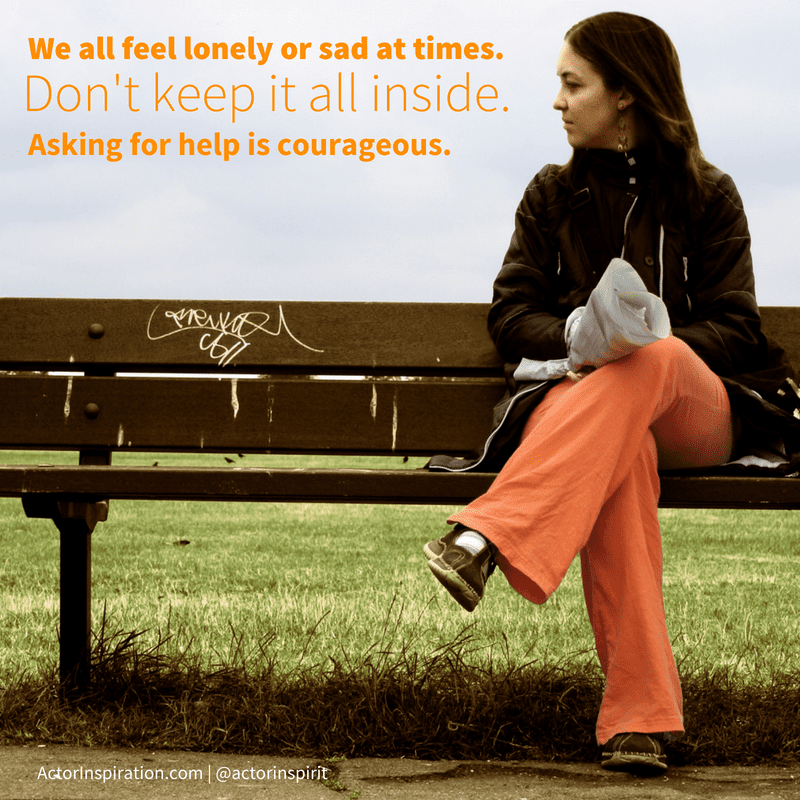 If you are having thoughts of suicide, please call the National Suicide Prevention Lifeline at 1-800-773-TALK (8255).
If you are feeling lonely, sad, depressed or anxious. let someone know.
You might just find, that they have been feeling the same way too.
Let's reach out when we are feeling down and be kind to those who are sitting all alone on the bench.
Leave a comment below + let me know how you are feeling today.
You are not alone.
Love + Gratitude,
Wendy