Today, I want to share the full story of what I did to book the lead role in "Donny's Bar Mitzvah," a film that premiered this past week on Apple TV + Amazon Prime.
SPECIAL NOTE: You're invited to join me and the film's writer/director, Jonathan Kaufman, in my Clubhouse room today as he shares his insights on casting from the Director's POV. Join us here at 11am PST / 2pm EST.
So how did this all begin?  And how can it help you in your auditions this week?
Back in 2018, I walked into an audition to read for a supporting role in a feature film.
I was 3 pages into my 4 page audition when the director stopped me and asked the casting director to give me the sides for a different role…the lead.
They handed me 15 pages of new sides and told me to "take my time" in the waiting room with the material, while they continued on with their casting session.
Here is what I did to book the role + my 3 best tips for audition success…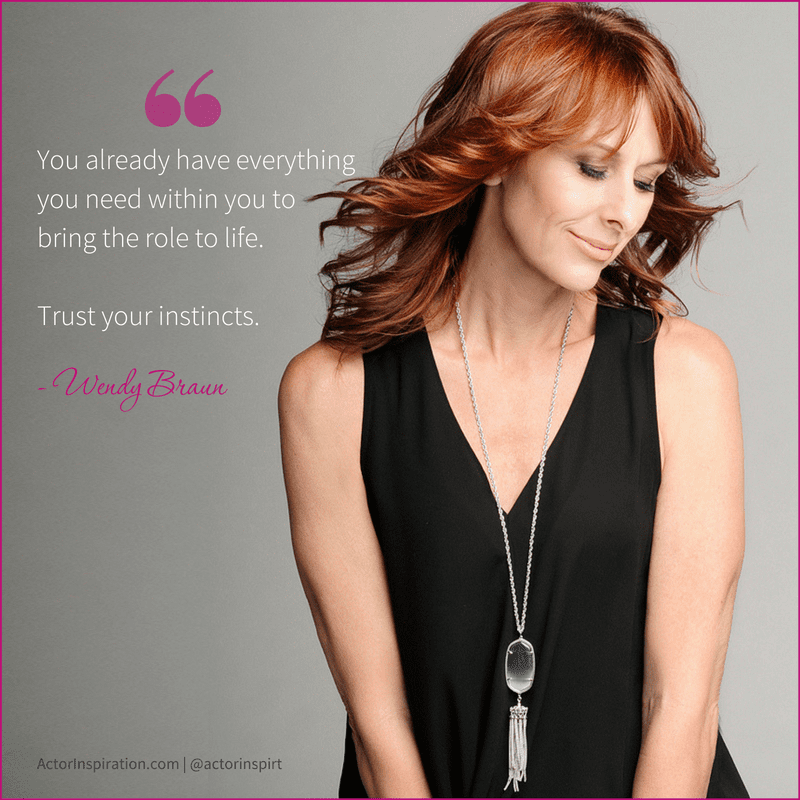 My 3 best tips for audition success:
1) PREPARE LIKE A PRO
Initially I was sent the sides and the script. Some actors might have just jumped to working on the sides, but I made the time to read the entire script, since I knew it would give me valuable clues about how my character fit into the full story as well as the tone of the film. While reading it, I fell in love with the lead character, but thought they probably had offers out on that role.
Lesson: Read all the material that is provided and prepare like a pro. Because I had read the entire script, I knew exactly who the lead character was and understood how all of the material they handed me on the spot fit into the story line.
This goes for self-tape auditions too.  Even if you can read the other character's sides (if there is no script), you'll get an idea of the tone, story, and even what others say about your character.
2) ASK FOR WHAT YOU NEED
They told me to "take my time" with the new material, but they were also wrapping up their entire casting session within a half hour, so I knew I didn't have more than 15-20 minutes to prepare.
The other funny thing is that I now enlarge all of my scripts (welcome to your 40's) and the sides they handed me were tiny.
What was I to do? I knew I needed to speak up and ask for what I needed.
So I asked the office manager if they had a copy machine. And I stood there enlarging every one of my 15 pages. (True story!)
The insane thing is that sometimes I would press the wrong button and it would print giant legal sized paper. Other times it would return to the default setting and print the same tiny print.
I was starting to have all kinds of extra printed papers piling up. It was like an episode of "I Love Lucy" in that moment (a la the chocolate factory conveyor belt).
Each time I printed a new page, I read through and highlighted my lines, knowing that this is what I needed to do to prepare like a pro. (Or a pro, over 40).
Lesson: I was able to go in and see my sides easily and bring the character to life in a 15 page cold read.. Had I not asked to enlarge my sides, I wouldn't have been as confident in grabbing the words and lifting them off the page.
This goes for live Zoom callbacks too.  If you can't hear the reader, or you didn't understand the adjustment, you have to speak up + ask for what you need.
SIDE NOTE: I was shooting Atypical earlier this month, and the director threw out some new lines to me, but underneath her shield and mask, I couldn't quite hear exactly what she wanted.  So what did I do (even on set with 50+ crew members ready to shoot the scene)? I asked her to speak up + clarify.
3) TRUST YOUR INSTINCTS
When you're handed 15 pages of new material and even told to "take your time," no one is expecting you to be off-book.
If anything, they are saying, "Hey, we see something in you that matches what we are looking for in this character."
That alone should help you to know that you already have everything you need within you to bring the role to life.
Then you can simply trust your natural instincts, bring your years (for me, it's decades) of acting experience to the work and go do what you do.
Lesson: Since I didn't have time to over-rehearse or over-think, I trusted my instincts, let go + had fun. And ultimately I know that is what helped me to book the job.
Try doing this in your next self-tape too!
I hope my story helps you to prepare like a pro, ask for what you need and trust your instincts in your next audition.
Leave a comment below and let me know which tip you're going to add to your audition toolbox.
Make sure to grab your free guided meditation audio "Success In The Audition Room," to turn audition anxiety into confidence + ease at your next audition or self-tape. Get it free here.
Love + Gratitude,
Wendy
P.S. I'm not the only one booking lead roles! Congrats to Michelle Lulic for using The Spotlight Club tools (monthly audios, Facebook Live Q+A's with me + more!) to turn things around + book a lead role too! Woohoo!
How she did it…First, she said what so many of my Spotlight Club members tell me…"This month's meditation is exactly what I needed…"

"This month's audio was the perfect reminder that stressing over the things you can't control doesn't make your career happen on your timeline.
My goal for this year is to trust the things I can't yet see — which makes this audio a must!"
– Michelle Lulic