I'm excited to share this because I know it will help ignite creative breakthroughs for you.
I was recently asked to be guest expert on a wonderful podcast called "Bound + Determined with Richelle Fredson."
Richelle is the former Director of Publicity & Book Marketing for Hay House (if you've read Louise Hay, Wayne Dyer or Gabby Bernstein, you've been reading a Hay House book). She's now a top-tier book publishing consultant + coach who helps all kinds of creatives get their unique work out into the world.
I was so honored when Richelle invited me to be a guest on her show to discuss one of my favorite topics: "Finding Your Greatest Creative Breakthroughs."
Whether you're a writer, an actor or a content creator (and some days we are all three, aren't we?), what happens when the creative magic you desire…just isn't flowing?
Well, Richelle and I dive deep into this topic and what you can do to reignite your creative spark, no matter what challenges arise.
In her podcast episode we talk about:
Bringing your full self to your creative pursuits
My best tips for helping creativity turn on and flow
Managing emotions that come up as a creative
Pairing creativity with spirituality
How to handle the unknown as a creative
Balancing creative pursuits and family/work/responsibility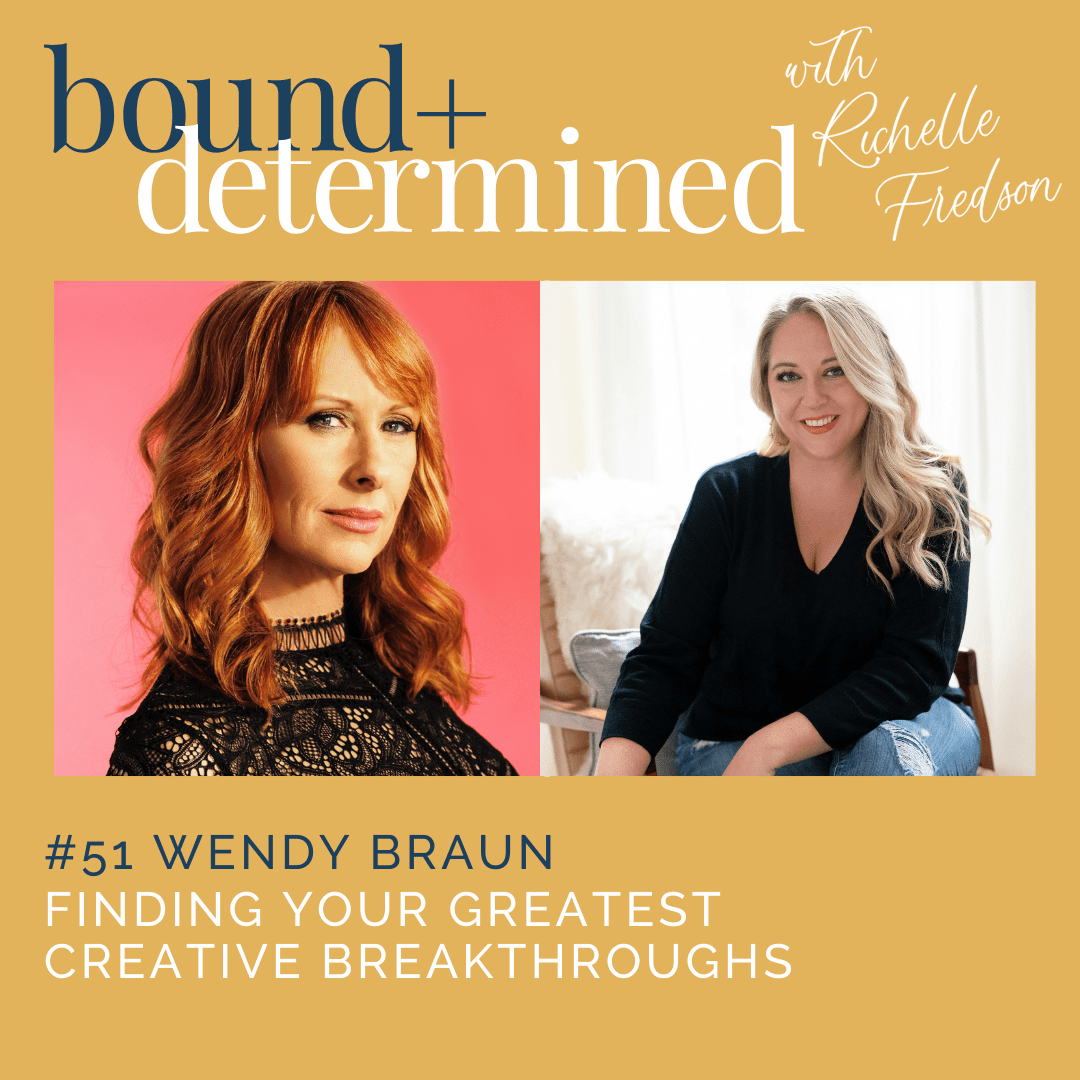 The parallels between writing and acting (and really any kind of creative work) and the challenges we face are quite universal.
Enjoy listening to "Finding Your Greatest Creative Breakthroughs" here.
I hope you love this honest, real + jam-packed conversation. I know your creative warrior spirit will find insightful + inspiring.
Leave a comment below and tell me, what do you do to keep your creativity flowing? I'd love to know.

Love + Gratitude,
– Wendy
P.S. Want to reignite your passion + create breakthroughs in your self-tapes? Enjoy this impactful free training: 5 Core Secrets To Becoming A Successful Working Actor