If you want to book more work, but are feeling frustrated lately, I hear you.  If you've been seeing people working like crazy lately + it's made you think "Why aren't I auditioning? Why didn't I book that? Where's mine?" You're not alone.
Feeling left out while other people are taking selfies on set can sting a bit. That's why this story is so inspiring.
I'm sharing London actor Dominic Ryan's vulnerable tale that he too, was feeling impatient and frustrated and focusing on what wasn't showing up for him.
He ended up making some very specific shifts that allowed the floodgates to open + offers to come his way,
Then the pandemic happened and everything stopped, but Dominic found his way, yet again.  Find out what he did during this time and how it led to booking a lead role in a film in Russia.  
Dominic shares the exact mindset he was practicing when submitting his self-tape and why he knows it helped him to stand out among hundreds of other actors.
What did he do to book the lead in a film, off a self-tape, in the middle of a pandemic?
Watch the full story below + learn from Dominic so you can apply his insights to your life + career too….
Want to see more stories of transformation like this? Click here. 
Want to know where Dominic's breakthroughs began? Click here to Join The VIP Waitlist. 
Read the full interview here:
So tell me how you were feeling when we first met. I know you were frustrated.
Yes. I wanted a job. I'm such an impatient person. In the back of my mind I was always like… "Why haven't I got this? Why haven't I got that?" Even though I knew I wanted to experience breakthroughs, I was so worried that money wouldn't come.
I know how debilitating that mindset can be and how nothing seems to come when we're focused in that way.  So once we started working together, what happened?
I went through a complete shift. I just not only felt way more confident but I was actually focusing on the stuff I could control. Things started happening because I wasn't being impatient. I wasn't being pushy and negative.
And you started booking, right?
Yes. So, I booked a play, and the day after I had another audition for another play, and it was one of the best auditions I ever had because I didn't need the job.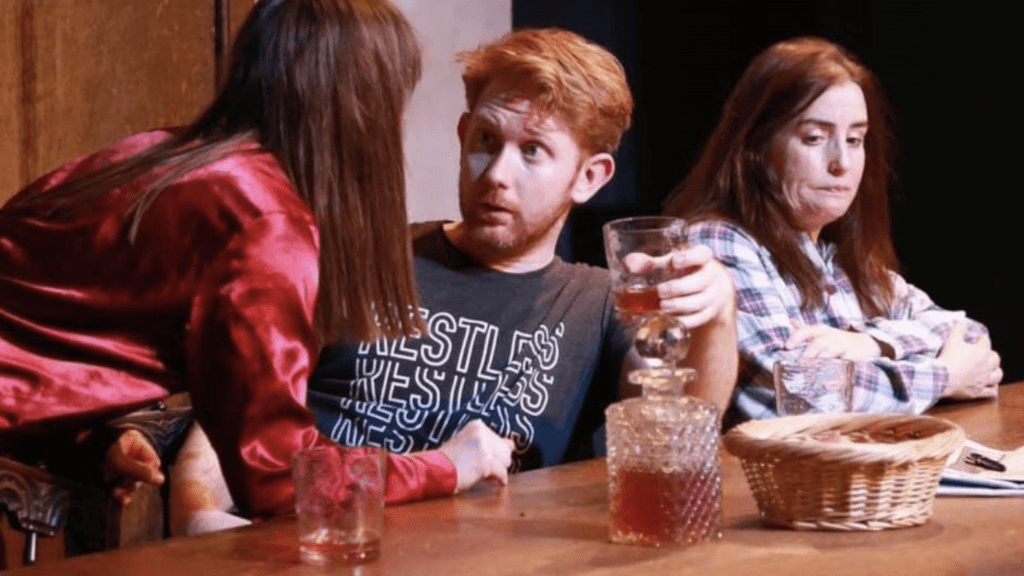 Isn't that always the way?
On the way to the audition, I got an email from a director who had offered me a role in a short film. It allowed me to believe ok, this can happen for me too.
I love that it wasn't about "doing more" but actually doing less + shifting your energy, that let the bookings in.  How else did it help?
It really helped me personally and professionally. I got engaged, I've acted on stage for the first time in nine years. My debut feature film as a director is being released. I've written a novel. 
I've got a really good relationship with my agent because he's of a very similar mindset. And now, I'm not really bothered that I don't have this or that because I'm finding happiness in so many other avenues in my life. 
I think that is so key.  Actors often wait for the job to bring them the happiness they are seeking, but you now know the secret is in finding happiness now, and the jobs tend to find you. 
The Success Breakthrough Workshop helped me believe in myself and just know that I'm enough. 

I'm the happiest I've ever been and I wake up everyday listening to your meditations and feeling ready to push myself that little bit further each day.
I believe the way you start your day is the way you spend your day. I believe the way you start your day is the way you spend your day. 
When you invest in you, you'll see the breakthroughs that will occur professionally, personally, emotionally, mentally and maybe even physically. Work on you and the work will come to you.
I love that.  And I love what happened as a result of that deep inner work.  Your list of what you've accomplished is such a beautiful example of inner and outer breakthroughs, and how being open to personal growth will always be reflected in our career growth as well.
Did you like being able to do the training virtually?

I live in London so I loved being able to do it online. I felt so supported. People would go through similar feelings and I'd be able to say, "Oh I'm going through a similar thing," or "I'm having a breakthrough" and it was just really comforting. 
It's the best thing I've done. You're going to feel so much better. You're just going to improve yourself little by little. I just feel really lucky that I found your work, or your work found me, I don't know.
I think when the student is ready, the teacher appears.  So all of these amazing inner + outer breakthroughs were unfolding for you and then the Covid happened, and everything stopped.  How did you handle it? What did you do with your time?
I watched a documentary about Wuhan and it really spoke to me, spoke to my heart. So I wrote a short film and  I ended up directing it over skype.
That is amazing. So you immersed yourself in something creative, not knowing the outcome, but just for the pure passion of it.  I love that.
Exactly.  We were still in lock down + I was editing the short film and my agent texted me, and said you've got a feature film audition…
So I did my audition, sent it off + went straight back to editing. 
Before doing mindset work, I would  be like "Oh, I've got an audition!" and drop everything.
Right.  Where before you might have obsessed over "trying to book the job," right? 
Yes.  I just thought, I've done what I can, I can't control anything else, let's just present the character to the director + producers and then let's just get on with my life, don't try to get a job, because I can't control whether that happens or not.
And not only did you book the job out of hundreds of self-tape submissions, but your film is now getting all kinds of accolades + recognition.  Amazing.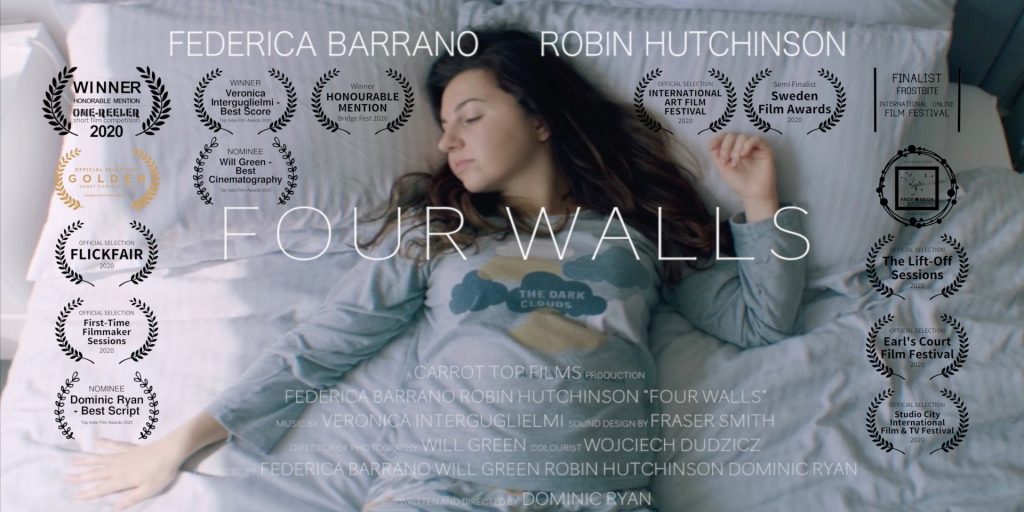 It showed me, you just have to focus on being in your moment, don't worry about the world passing you by.
So would you say what you learned in The Success Breakthrough Workshop also helped you get through the pandemic?
Absolutely.  It has allowed me to realize that stressing over every decision (most of which are out of my control) isn't helping the end result. My attitude has calmed massively over the lack of work during the earlier stages in the pandemic, and put the power into what was in my control; my writing. 

I also felt zero guilt in watching shows on Netflix, this relaxed attitude then allowed the creativity to flow as I wasn't forcing anything.
What would you tell an actor who feels like, "will it ever happen to me?"
Trust in yourself and the Universe. It's easy to dismiss something like that if nothing is shifting, but trust that the true power lies in how you react to things. 
For years I really wanted to travel for work and I've managed to do it in the year of a pandemic.
One of the biggest things I can say is control what you can control.  And let the rest go.


Where can we find you online?
Any parting thoughts?
I feel really blessed that I had the opportunity to come to Russia and see such amazing places. They will forever be in my heart.
I'm just looking forward to seeing what happens next.
I can't wait to see what happens next for you.  Thank you for sharing the entire inspiring journey with me and my community.

Want to see more stories of transformation like this? Click here. 
Want to be the first to know when doors to The Success Breakthrough Workshop open? Click here to Join The VIP Waitlist.