Ever get an audition or self-tape and ask yourself this question…What do I think the casting director wants to see from me?
And then deliver exactly what you think they want…and still hear nothing?
Ever have impulses or ideas about how to play a character, but block them out because you think "it's probably not what they're looking for?"
If this feels very familiar, just know you're not the only one who plays this frustrating game of mental gymnastics.
In fact, New York triple threat, Jordan Fife Hunt knew this story all too well, because he was living it.  And despite his amazing talents as an actor, singer + dancer, worrying about "what they might be looking for," was actually getting in his way.  
Not only did he discover how to get out of this self-sabotaging loop and free himself, but it resulted in booking 5 shows in one year, including one of his breakthrough goals, to originate a role in a musical + be part of the "Original Cast Recording."

Click below to watch the inspiring story: From Self-Sabotage To Starring In Big Musicals: Jordan Fife Hunt's #SuccessBreakthrough Story.
Want to see more stories of transformation like this one?  Click here.
Want to get on the VIP Waitlist + be the first to know about The Success Breakthrough Workshop? Click here.
I love Jordan's story so much, because it reminds us that when we obsess over "what we think they want," we're actually blocking the unique gold that only we can provide in our own special way.
To watch Jordan go through this breakthrough process and come out on the other side having booked five shows, including his role in the amazing Off-Broadway hit "Emojiland," is really a magical moment for me as a mentor.
I was lucky to sit down with him back in January 2020 in NYC (yes, just before the pandemic), and hear all about his journey (and got to do some dance moves together too!).
A year later, Jordan also updated me, sharing what he's uncovered during the pandemic to keep himself going when Broadway went dark.

Then in 2022, he hit a new milestone in his career: booking the Broadway National Tour of Moulin Rouge.  This time, I got to see him LIVE at The Pantages Theater in Hollywood.  (Check out my behind-the-scenes Instagram Reel below).

I know Jordan's insights will help inspire + empower you to shine your light brightly.  Enjoy the full interview below.
So tell me where you were at when we first met + what you were struggling with?
My struggles when we met pretty much looked like this… I would walk into an audition room, having in my brain like "ok, what do I think they want to see from me?" and so I would dress that way, which usually meant something very vanilla and I would receive impulses and ideas and I would block them. 
Wow. It's so easy to do that mental gymnastics and then as a result, we end up dimming our light.  I love that the steps in the breakthrough process helped you to became aware that this was the issue.  So many actors skip over that inner work.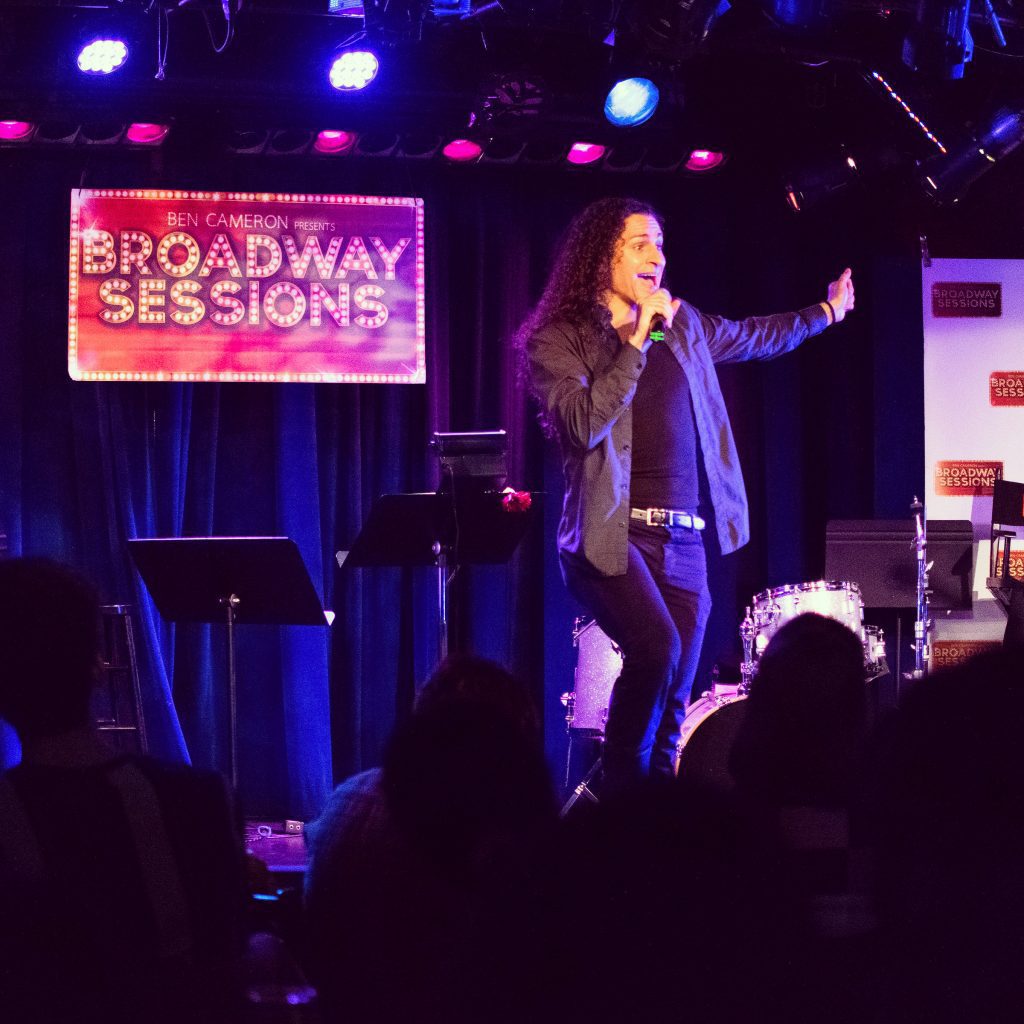 YES!  And of course, after doing that work in your course, the whole game is different. My audition experience now, it's way more relaxed and it's literally me like, "here's me.'
So what happened shortly after doing all of this inner + outer breakthrough work?  
Since doing the Success Breakthrough Workshop, I booked five shows, the first of which was a new musical called Prime Time, I did a production of The Wiz, then I did a production of a new musical called Loch Ness, and I did Hair.
Amazing!  And tell me about your latest big breakthrough?
 I'm doing a brand new Off-Broadway show called Emojiland. I saw the breakdown for the audition and I said to myself ok, Jordan, do this for you and I went in and gave them "me" and I'm in the show now, right?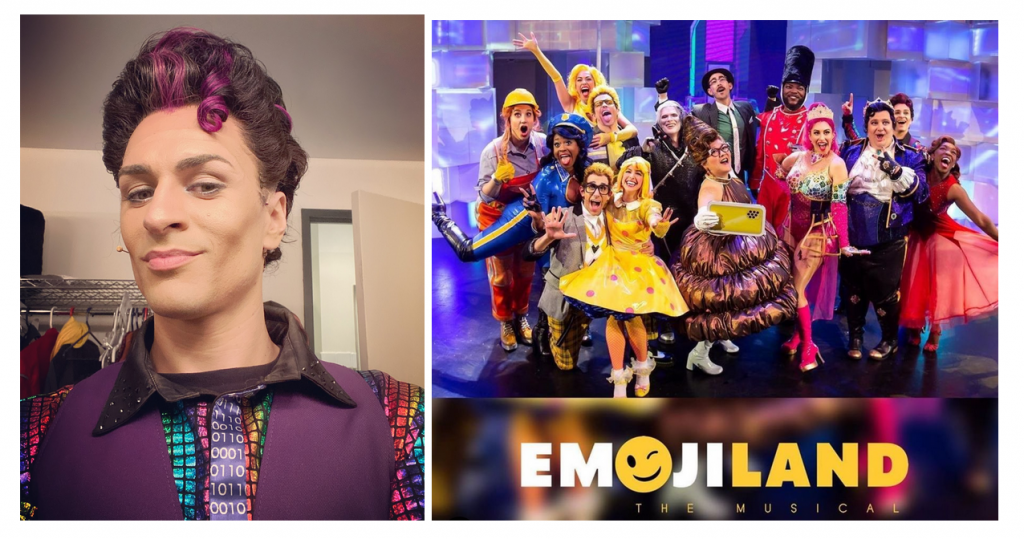 Yes you are.  And I know that originating a role was a really big next level goal.  
It's been a dream come true.  We've been nominated for Best New Musical by The Off-Broadway Alliance! This great news comes in addition to our Lucille Lortel and Drama Desk nominations! 
Wow! Amazing.  Congratulations on manifesting this quantum leap.  What did you learn through it all?  
It just proves that when you show who you are, then they get to see who you are, fall in love with who you are, and all of a sudden you're interesting and you're attractive, and boom, you're in.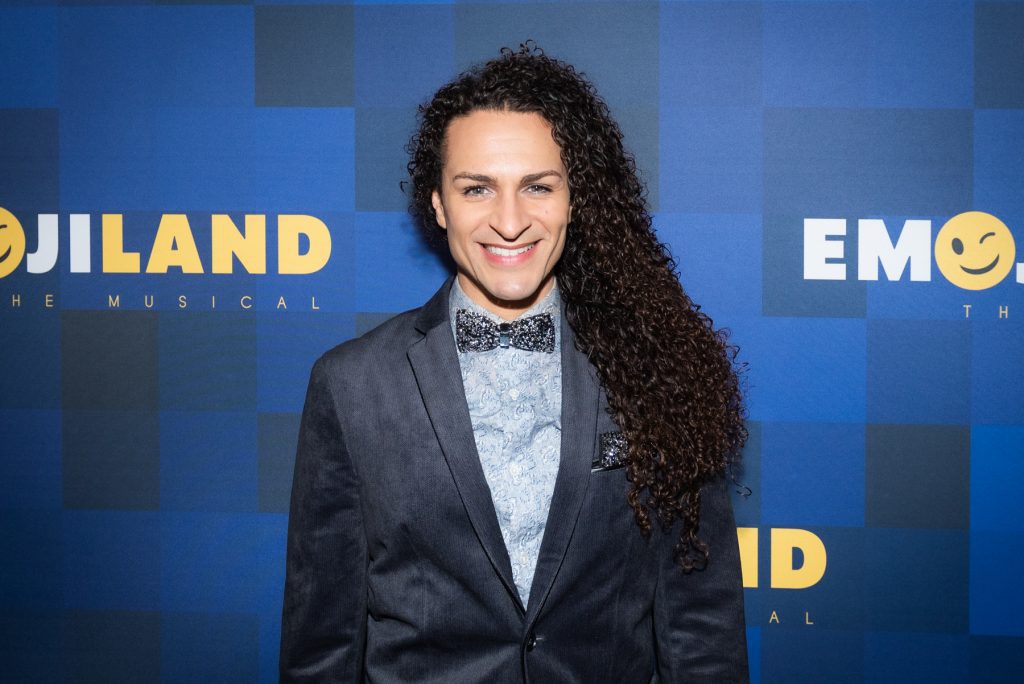 That self-love has to happen first though, doesn't it?  So how would you say the Success Breakthrough Workshop helped you?
The Success Breakthrough Workshop set me free to trust that I could be myself in any audition room. 
Finding something that ends up "setting you free" really is priceless.  I'm honored that it was my teachings + tools that sparked this part of your journey.
It was one hundred percent worth it. Your course could not be a better investment of time and energy and money.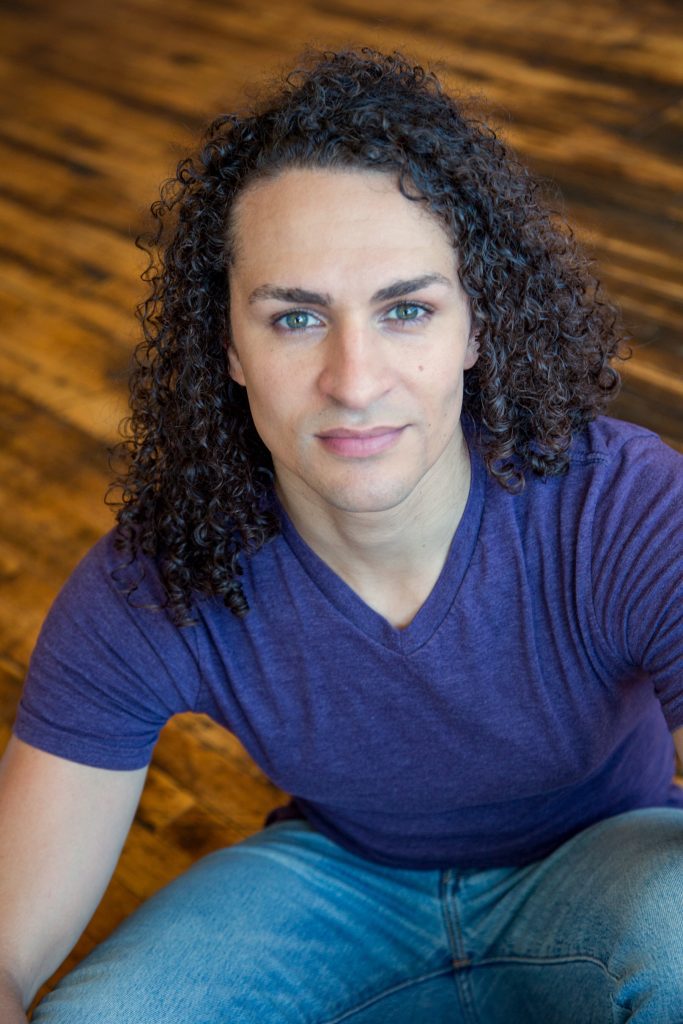 I love that it's helped you in so many ways.  Did you use what you learned to help you get through the uncertainty of the pandemic? 
Yes. Definitely. During the pandemic, I've had the time and space to really clarify what my vision for my future self is, and in what ways I need to clear out the clutter that isn't going to help me get there. And to not get caught up in being "busy doing more."
Yes, absolutely.  That is the default mode of so many actors, and I see it deplete their energy and their passion, pandemic or not.

Exactly.  When the shutdown first hit, and all of a sudden I had all this free time, I was really packing my days full of things to do. Then I wondered why I was feeling stressed out by my own schedule. I decided to cut it way back and focus on 1 – 3 key outcomes that I wanted to achieve that day to move me toward my future self.
I love it.  Any words of wisdom for actors that you learned during the pandemic that can help them during the quiet times?

It's a great time to pick up new skills, and focus on certain specific skills that you want to improve. I've always loved playing the guitar, and I've always wanted to learn music production. 
But I haven't devoted very much time to developing either of those skills because I was always focused on my acting, singing, and dancing skills.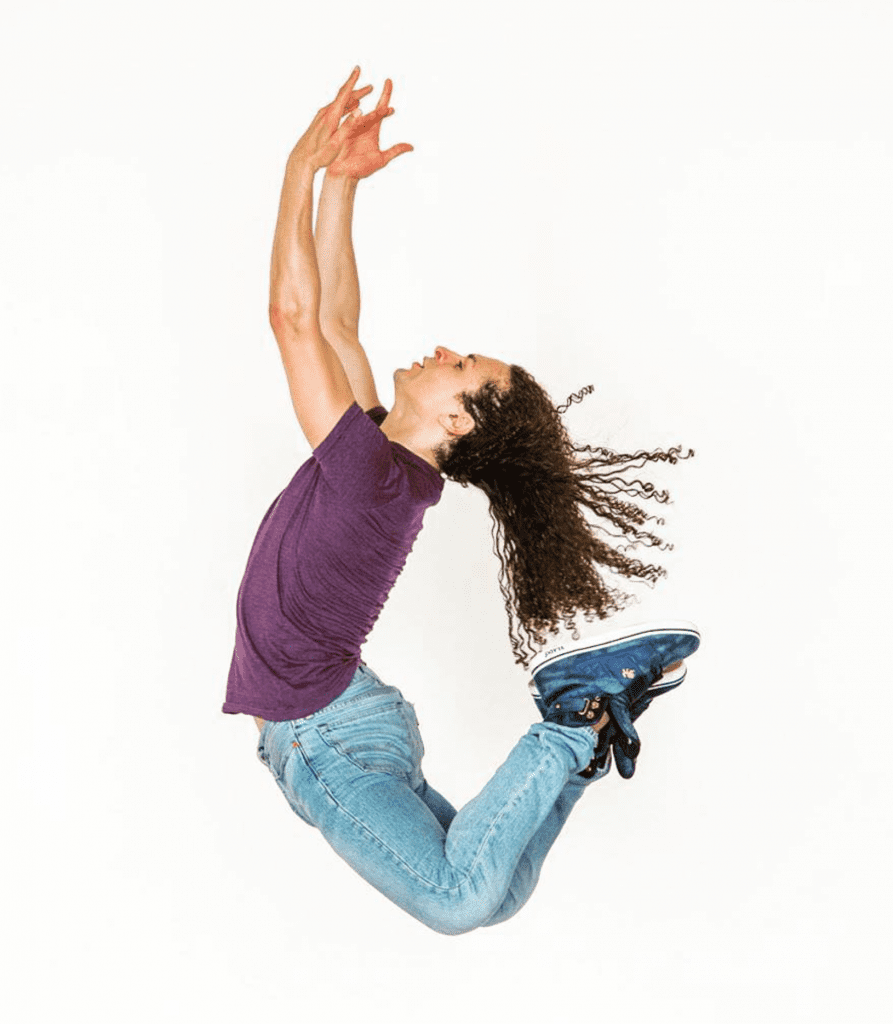 During the shutdown, I've taken to learning music production, and I've been practicing my guitar skills! It's been so fulfilling, during this time of uncertainty, to find new ways to express myself creatively, while also cultivating skills that I will carry into my career as a performer when showbiz comes back!
That's wonderful and so true.  Anything else you'd advise actors to do right now?
This is a great time to reconnect with your team. Everyone is pressing the reset button right now, so to speak. If there's a conversation that you've been wanting to have with your team, now is a great time to have it.
Make sure you're both on the same page, and that you're both working toward the same goals for you, so that when things resume, you're both ready to hit the ground running!
Thank you so much for sharing your story with us. I'm so glad we got to meet in person in New York (and do some "body rolls").  I can't wait to see what happens for you next.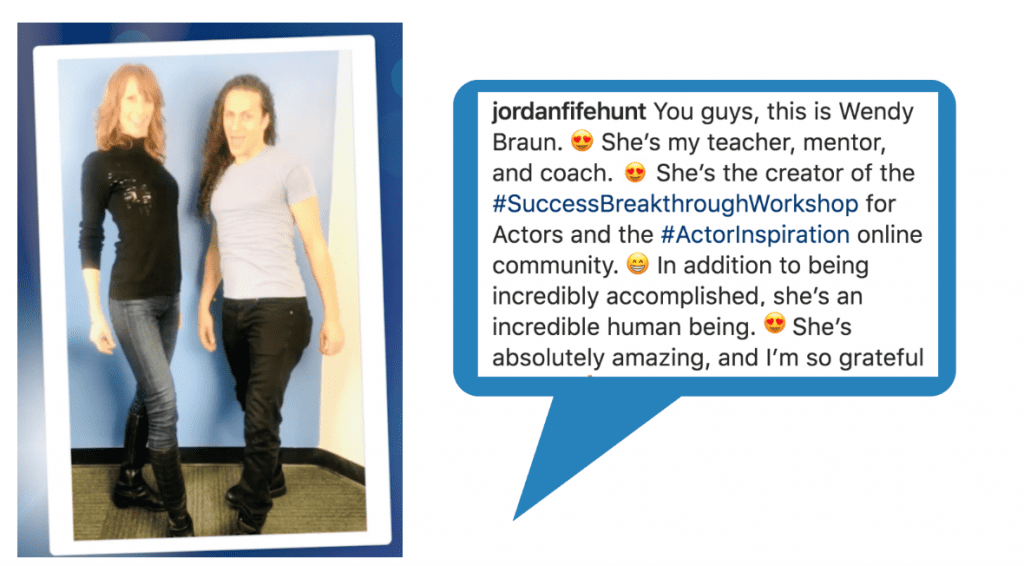 And soon after the pandemic, Jordan reached a new career milestone: booking the National Broadway Tour of Moulin Rouge.  What a thrill it was to see him LIVE at The Pantages Theater in Hollywood.  Another full circle moment.  Can you feel the joy?  Check it out here:
Watching Jordan continue to rise in his career has been such a thrill for me as a mentor, and knowing The Success Breakthrough Workshop help him bust through blocks. unleash his uniqueness and that he continues to use all he's learned to soar to new heights, truly makes my heart sing. 
Leave a comment below + let me know what inspired you about Jordan's beautiful journey.
Love + Gratitude,
Wendy

Want to see more stories of transformation like this?  Click here.
Want to get on the VIP Waitlist and be the first to know about The Success Breakthrough Workshop? Click here.