Often we can be so focused on what we want, that we forget that we live in a world of infinite possibilities.
When we get an audition + feel right for the role, it's easy to let our minds become attached to wanting the job.
But when we do that, we are actually cutting ourselves off from all other possibilities that are lining up for us.
And in doing so we start gripping + pushing, an energy that will never help you book anything.
I came across this amazing quote last week from the late, great Wayne Dyer + thought it was so fitting for actors.
"Have a mind that is open to everything + attached to nothing."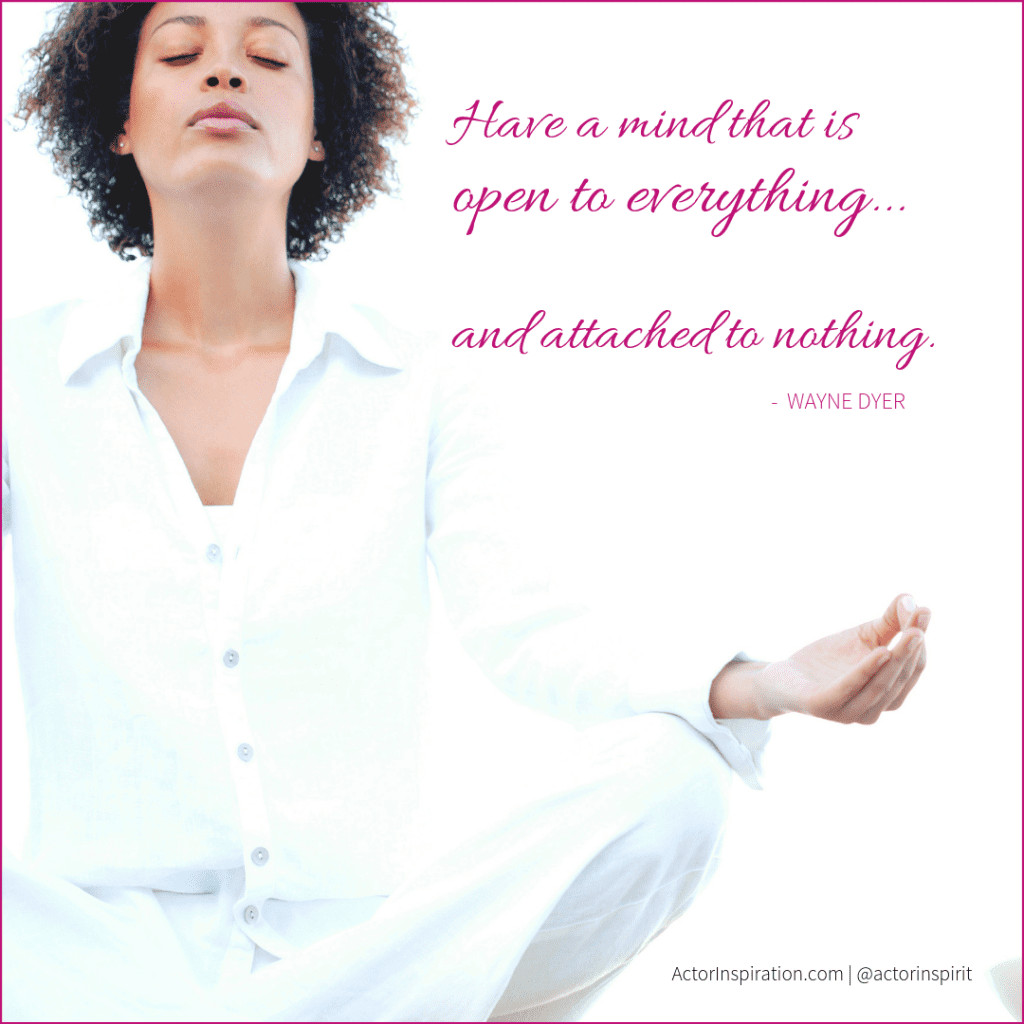 What a wonderful space to live. What a peaceful way to operate. What a direct line to your own joy.
It's not to say you let go of your desires, but you let go of trying to control how or when they will show up.
And it in the letting go, you find your peace.
Bringing that feeling of peace + inner knowing into the audition room is palpable.  Letting go of your attachment to the result, takes practice.
And most likely, your ego will tell you it's a waste of time.
But as you tune into your highest self, you will find that the more you allow whatever is showing up for you today to be in perfect divine order, that more good things + positive experiences will flow your way…most likely when you least expect it.
When you are waiting, and hoping and holding on, your energy is one of lack + need.
When you can let go, relax and open your heart, you are in a state of receiving.
So here's to a week of catching yourself when you're on your way to an audition, a callback, about to do a self-tape or even have a day with nothing going on.
I allow my mind to be open to everything + attached to nothing.
This will help you be present to the gifts in each moment of your life.
How do you let go + trust the process?
Let me know in the comments below.
Love + Gratitude,
Wendy
P.S. Want a great resource for letting go + trusting in the process? Download my latest guided meditation ($67 value) + get all ofmy favorite manifesting tools when you join me in The Spotlight Club + Community. Find out more here.