I wanted to share with you the story that inspired my latest guided meditation creation, "Rising Higher." 
The Lesson Of The Eagle And The Crow
The only bird that dares to peck an eagle is the crow. 
The crow sits on the eagles back and bites his neck. 
The eagle does not respond, nor fight with the crow; it does not spend time or energy on the crow. 
Instead he just opens its wings and begins to rise higher in the heavens. 
The higher the flight, the harder it is for the crow to breathe and eventually the crow falls off due to a lack of oxygen.
Learn from the eagle and don't fight the crows, just keep ascending. 
They might be along for the ride but they'll soon fall off. 
Do not allow yourself to succumb to the distractions….keep your focus on the things above and continue rising!!
– Solara
This speaks to me so much in our journey as actors.  
Yes, there will be all kinds of crows – from other opinions, to our own raging inner critic, but the key is to know how to rise higher on a daily basis, no matter the external or internal noise.
To rise higher, to savor more, to feel more fulfilled at the highest level in all areas of your life + career, will require you to quiet (and then elevate) your mind.
This takes awareness, willingness, and moment by moment mindfulness, but it is through quieting the mind first, that we can then rise higher.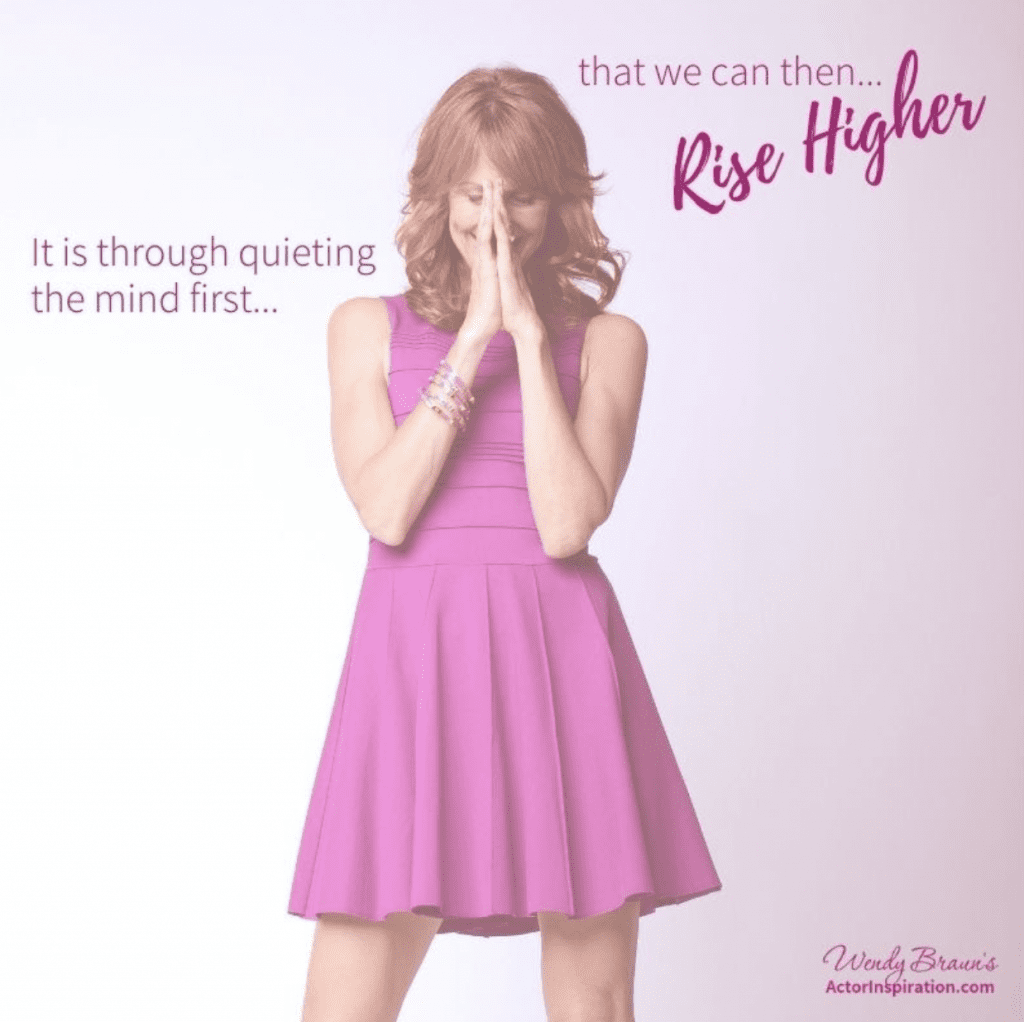 When you can notice what you're focusing on and how it's feeling, you can then choose to shift that focus.
That is really the daily practice.  And I know some days it's easier to do than others. 

If you'd like support (and powerful tools) to be consistent in a mindset that empowers you (no matter what is going on around you) come join my Spotlight Club and grab February's audio "Rising Higher" for free.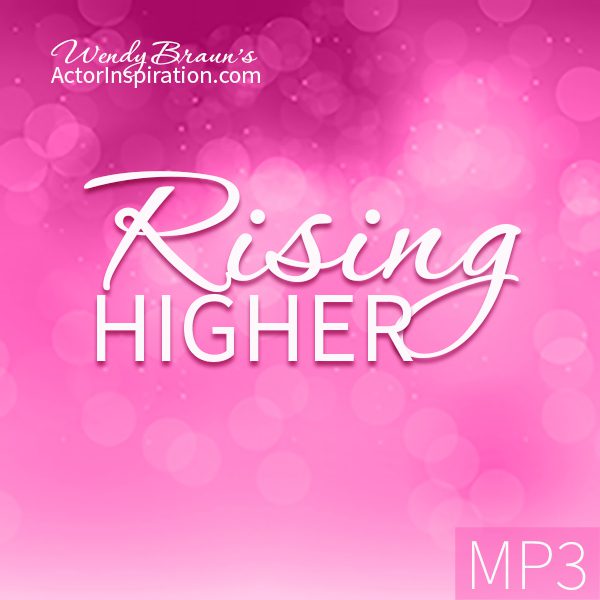 This Guided Meditation will help you:

?Release your dis-empowering story

?Elevate your reactions, perspective + thoughts.

?Step into the vision you want to create

?Rise above incessant inner critic noise

?Focus on what benefits your own well-being
Join us, as I serve up monthly gifts (specifically designed with the actor in mind) to help you keep your momentum going (and you'll be just in time for our Livestream Q + A this coming Saturday)!
No matter how you choose to get there, remember to ignore the naysayers + keep ascending.
Here's to a week of flying like an eagle.
Let me know in the comments below, that you are going to rise higher this week.
-Wendy