Have you been allowing fear to stop you from taking action lately?
Do you convince yourself that it's too late, that you're not ready or that you don't know where to begin?
Guess what? That's just your ego's way of trying to keep you safe + in your comfort zone.
When you align with your true self, you access a power within you that can overcome any fear.
When you seek this alignment first, taking action becomes easier. (Most people just keep taking more action without adjusting their thoughts).
To manifest your desires, you need to engage in both high vibration thought and action.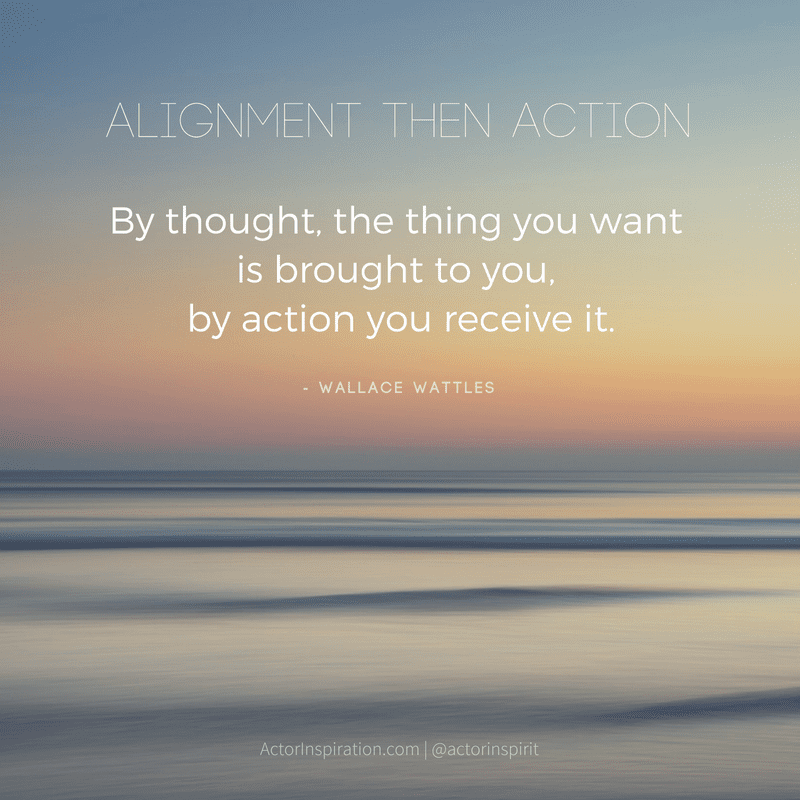 So don't allow fear to stop you from doing what you came here to do.
Go ahead and do that thing that scares you the most.
The thing you can't stop thinking about.
The thing you keep telling yourself you're not ready to do.
The thing you think you need to have all figured out before you start.
That thing.
If you're thinking about it, it is calling you.
If you're thinking about it, you're ready.
If you're thinking about it, It is asking for your attention.
Make this the week you align your mind in a positive direction and take action on that thing.
Clear out what you need to clear out….whether it's your home, your car or even your representation.
Make space to create what you came here to create…whether it is a painting, a garden, a child, a film or a book.
Whatever it is, focus intently on holding the vision of you having it, holding it, loving it and savoring it.
Then see the joy it brings to so many others.
Then take the action that inspires you most (even if it feels like you're heading in the wrong direction at first).
Often the winding path has many clues for us along the way.
And when we walk with open eyes and open hearts, we will always find our way.
Here's to a week of aligning your mind and taking inspired action.
Leave a comment below + let me know what you're committed to taking action on this week.
– Wendy