Memorial Day in the United States, is a day to remember the sacrifices that brave men + woman made to bring freedom to this country.
Growing up as the daughter of a Navy veteran, I was taught to have immense gratitude for the freedoms that we so easily take for granted.
My late father was a World War II Air-Sea Rescue pilot who helped to save those who were shot down in the Pacific Ocean. He was a hero to many, and especially to me. I lost him when I was 27.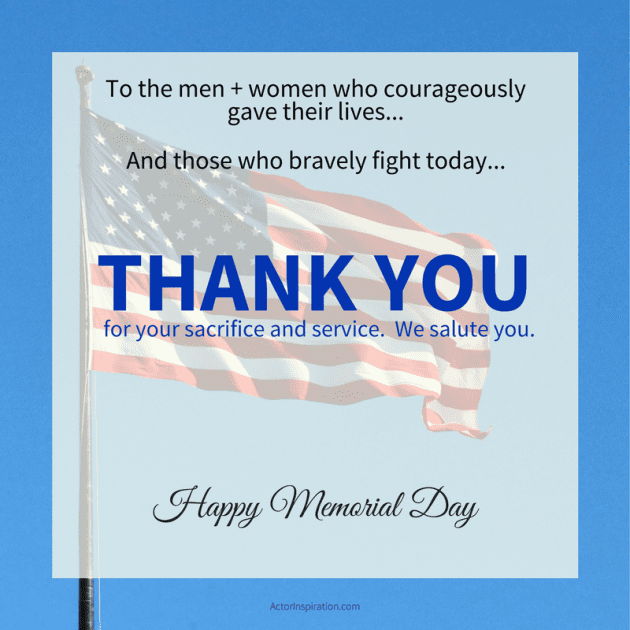 When I volunteer in my son's kindergarten class, I can barely get through The Pledge Of Allegiance without tearing up. Seeing a group of 5-year-olds embody joy, love and freedom, so purely, gives me hope for our future.
And my hope always seems to comes back to"liberty and justice for all." 
So no matter where you are in the world, I hope you'll take a moment and give thanks for the freedoms you enjoy every day in your own life.
Your freedom to think.
Your freedom to love.
Your freedom to choose.
Your freedom to live a joyous life.
I hope you'll continue to choose love over fear.
I hope you'll continue choose compassion over hate (towards yourself + others).
I hope you'll continue to be brave in your own life, as you celebrate all of the freedoms that you were born knowing.
I hope you'll honor those who made sacrifices, so you could live a better life.
I hope you'll give thanks today and every day for the freedom that rings within you and all around you.
Have a wonderful week wherever you are in the world.
Feel free to leave a comment below + let me know what freedoms you are thankful for today.
Love + Gratitude,
– Wendy