What an amazing month it has been!
A few weeks ago, I guest starred on Season 2 of Liza On Demand, with Kevin Nealon playing my boss. The show has now over 70 million views on YouTubeRed, check out the funny episode here.
Last week I was invited to speak on a panel at SAG-AFTRA about balancing career + family. I loved sharing tips + stories on how you can absolutely manage both + the lessons I've learned along the way. I 'll share the video link once it's ready so you can watch from anywhere in the world.
Then last night I attended a screening of a hilarious feature film that I star in with Danny Trejo called Donny's Party. I'm sharing the link below to the story of how my cold read turned into booking the lead.
And tonite is the premiere party for Season 3 of Atypical which is released this Friday, Nov. 1 on Netflix. I feel so grateful to be returning for my 3rd season of this awesome show.
Then in the spirit of helping others, tomorrow and this Sunday, I'll be teaching actors "How To Have A Success Breakthrough."
Both events are completely sold out, but I have 2 more dates in Los Angeles before the end of the year. And then, I'm coming to Vancouver in November and many other cities in January.
If you want to see me in person, grab your comp ticket now, since these events fill up fast, and the guest lists will be closed.
Click here to join me in Los Angeles.
Click here to join me in Vancouver.
Click here to join me in your city.
Since all of these awesome things are going on this week, I thought I'd revisit some of my favorite blog posts…
If you want to find out how my cold read turned into booking the lead in feature film:
From Cold Read To Booking The Lead (3 Best Tips For Audition Success)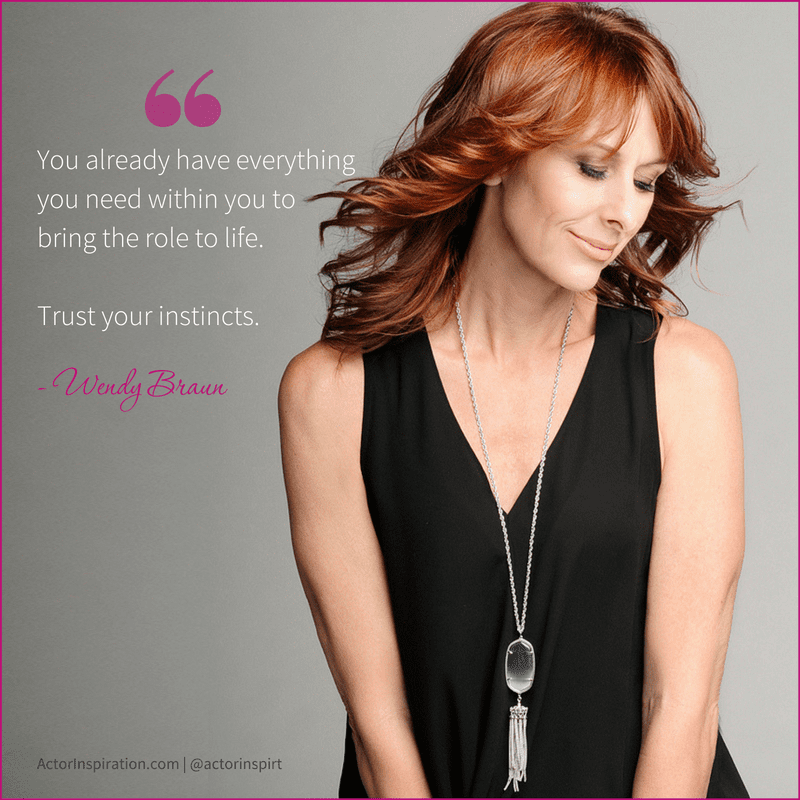 If you learn how this actress went from stuck to Series Regular inside of 8 months:
Inner Breakthroughs + Becoming A Series Regular: Mignon's #SuccessBreakthrough Story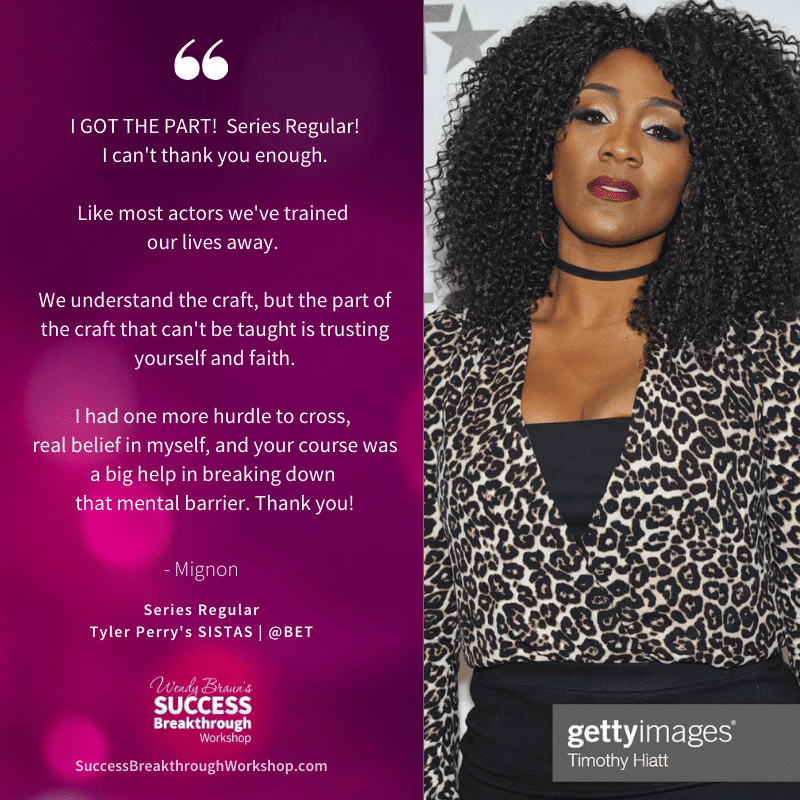 And if you've been tough on yourself lately, here are 5 ways to make a shift now:
Been Tough On Yourself? 5 Ways To Make A Shift Now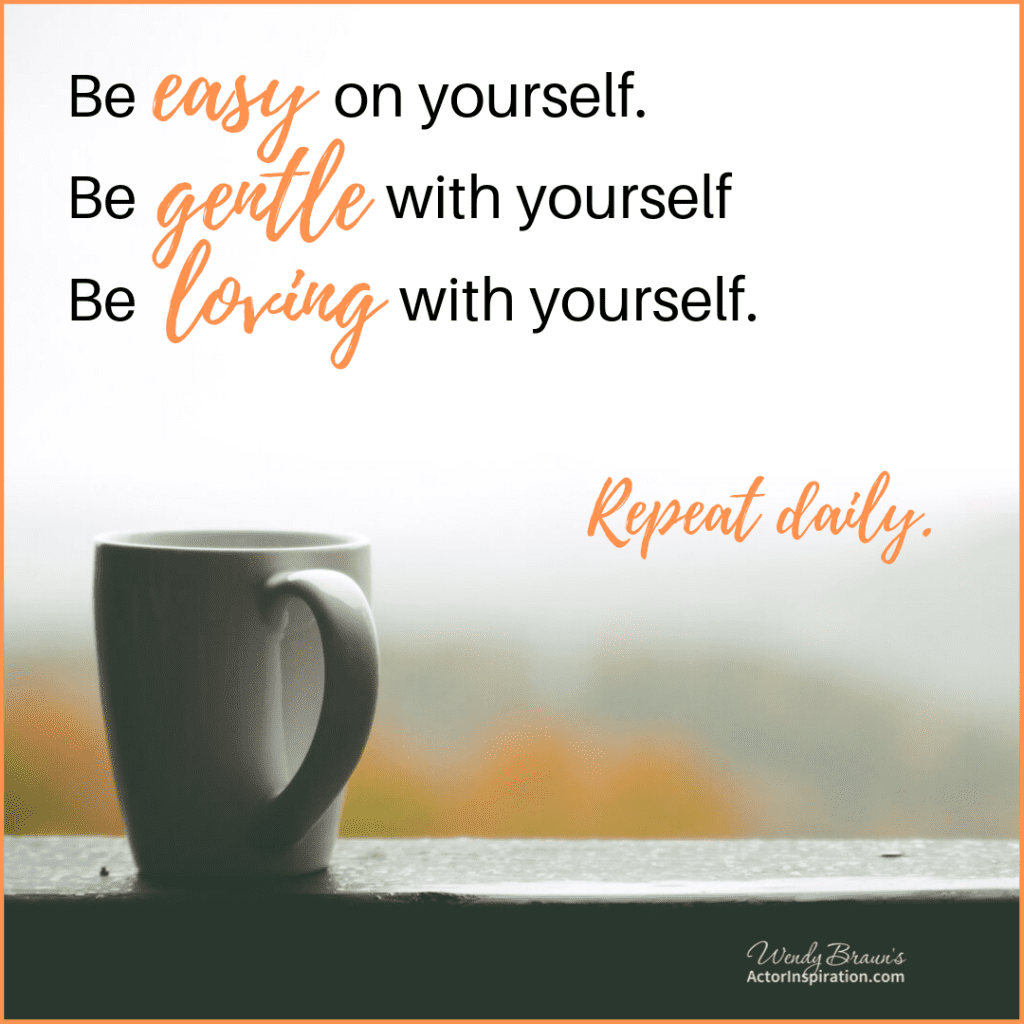 If you want 5 tips on how to finish the year strong:
5 Tips On How To Finish The Year Strong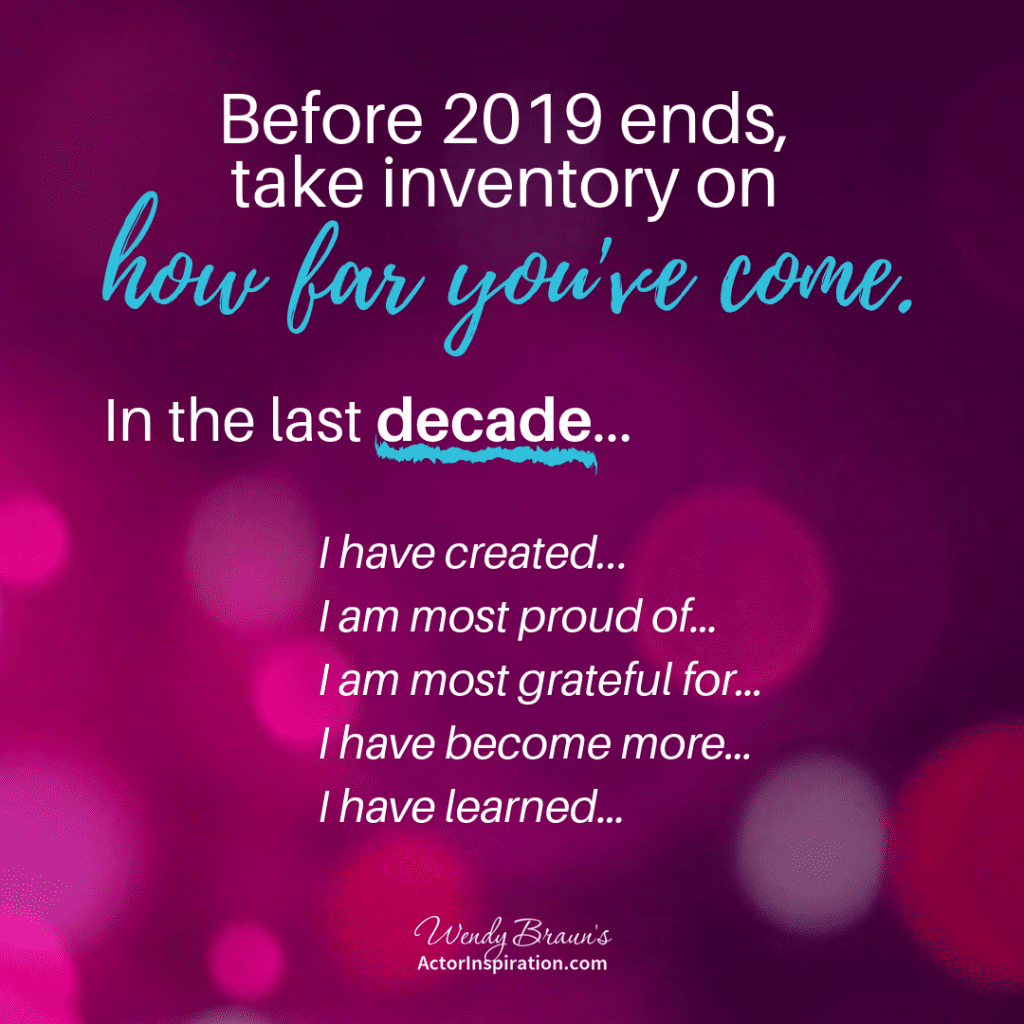 In the midst of all these great things happening, I also want you to know that I've had many moments this month where I've also felt uncertain, frustrated + overwhelmed. And I realize, that is the human experience, and it's all ok.
So, no matter how you are feeling today, begin this week knowing that it's okay to feel your feelings + that anything is possible.
Leave a comment below + tell me which post resonated with you the most today.
Here's to a wonderful week ahead!
– Wendy
P.S. If you need help getting out of your own way, here are the top 2 ways I can help:
1) Come to my free live masterclass in your city 
2) Come join The Spotlight Club + receive this month's audio "Getting Out Of Your Own Way" for free (and many other mindset gifts). Join me now for less than $1.32 a day.