I hope you don't spend any time today feeling bad about yourself if you haven't booked a job lately.
It's easy to go down that rabbit hole, isn't it? Just scroll Instagram for 5 minutes, see someone's "Booked It!" post and instantly decide that you're somehow "not enough."
So, what to do instead?
Set your intention to pause more, without distraction from devices.
I've been listening to birds sing in my backyard, marveling at the freckles on my children's faces and enjoying mindful moments where I deeply and sincerely appreciate my life.
And it seems the more I do this, the happier I become and the more unexpected wonderful surprises start to show up. (In the form of auditions, helpful people + exciting offers).
So, just for today, give yourself the gift of a mindful moment. How?
Put the phone down.
Go outside.
Take in the beauty of nature.
Love yourself, right where you are.
Just for today, let go of needing anything to be different.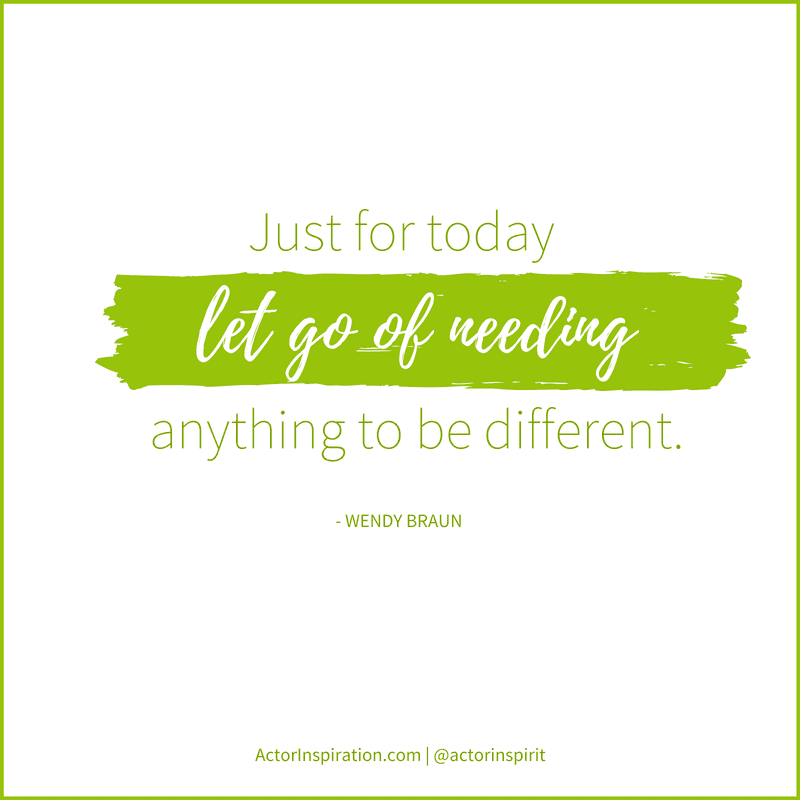 Let go of striving and pushing to change where you are. Settle in for a moment, (Even when you're just doing the dishes)
Look around your glorious life + marvel at all you have created.
There will always be "better, shinier and newer."
There will always be "more to do, more to be, and more to have."
But it is in the pausing, the marveling and the appreciation of where you are right now, that will move you much more easily towards where you want to go.
Because when you don't need to get somewhere, or become someone to make yourself feel worthy, when you don't need external success or achievement to define your value, then you, my friend, will have found what everyone else is frenetically "doing it all" to prove.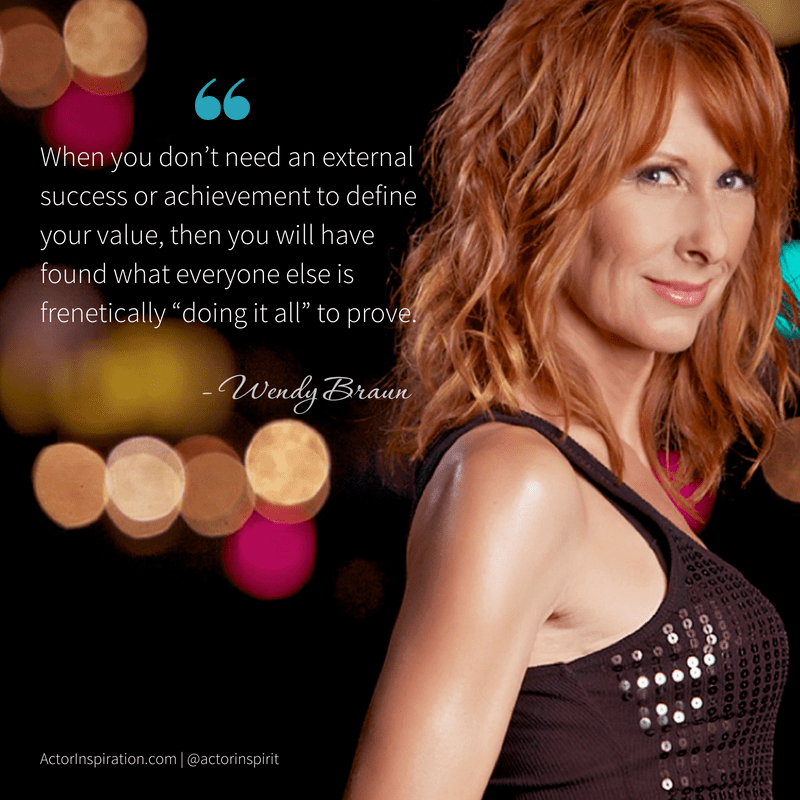 A feeling of total inner peace.
A feeling of pure self-acceptance.
A feeling of total love for who you are….right where you are.
You will have found the real key to true happiness, because these hidden gems are actually found in the pause, in the breath, in the mindful moment you take today to just connect to your true self.
The part of you that loves, unconditionally.
The part of you that already knows that you are enough.
The part of you that already knows that you don't need to prove a thing…to anyone.
So while everyone else is looking for constant external validation, (and coming up empty, because it doesn't last and it has to come from within), you can go forward + do only what is calling you, from deep inside your soul, for the pure joy of it.
And very soon, you will come to realize that the mindful moments are the key to your happiness.
And you can access them anytime.
So, just for today, go ahead and pause, without distraction.
And then, see how long you can be in total acceptance and admiration of where you are and who you are.
Make this a daily practice, and watch what shifts.
Leave a comment below + let me know what you're adoring about your life today.
Want help creating more mindful moments + more happiness? Shop the store and check out the powerful guided meditations actors worldwide use to quiet their mind, improve their well-being and elevate their careers.
Here are 12 collections to help you thrive.
Here's to letting go of needing anything to be different for you to love yourself fully.
What a glorious place to live. I'll meet you there.

Love + Gratitude,
Wendy 
P.S.  Been feeling frustrated lately?
Be sure to click here to download your empowering Warrior Manifesto.