I'm back for my 4th season of Atypical (Netflix) and I want you to know that it all began with one audition that my agent (at the time) told me not to bother going on.

Quick backstory: I had just come off of shooting a top-of-show guest star role on Grey's Anatomy, and this role was a "possible recurring" on a show that no one had heard yet of called Atypical.
My agent didn't want me to be 'out of the loop' for pilot season, but after reading the sides, and wanting to meet a casting office I had never been seen by before, I said, "Nope, I'm going."
That "possible recurring" turned into four seasons of a role I have adored playing on a show that has uplifted and inspired fans all over the world.  My heart is full and I'm thrilled to be back.

Get all the details here.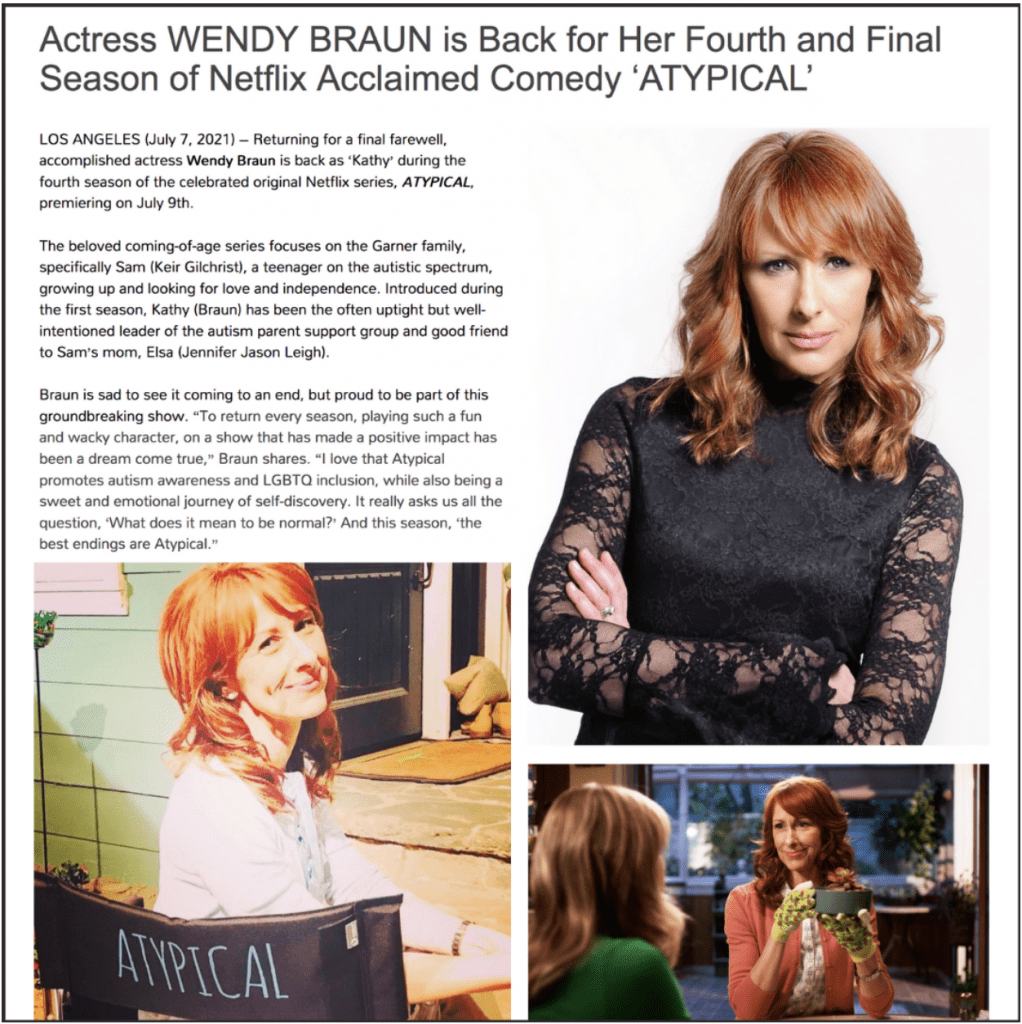 I hope this reminds you to listen to your intuition and then speak up for yourself.
You never know where that may lead.

Read the full press release here.

Leave a comment below + declare "I trust my intuition."  

-Wendy
P.S.  Want to learn the 5 Core Secrets To Becoming A Successful Working Actor?  Join me here + in under 90 minutes you'll learn how to reignite your confidence, the top ways actors sabotage their self-tapes (and how to empower yourself quickly), and a simple, repeatable + proven process to deliver in high stakes situations.