I'm keeping it short + sweet today, as I'm about to head to San Jose for my first ever Tony Robbins Live Event! Woohoo!
Yep, I'm gonna be walking on coals, dancing in the aisles, and gathering more inspiration + insights to share with you all!
It's something I've wanted to do for years, but never made the time.
I booked the tickets months ago (yep, to leave smack in the middle of pilot season), and even invited my best gal pal to join me.
Not only did I end up booking a great top-of-show-recurring-guest-star gig…but I was able to shoot 2 episodes in the last 2 weeks and just found out that I have this coming week OFF!
I spoke up and gave the production office my out-of-town dates, but also told them I was willing to move things around a bit, if need be.
(Secretly, I was hoping I didn't have to cancel on Tony Robbins.)
I kept holding the vision of my friend and I in San Jose, while also feeling immense gratitude for this wonderful job.
And, well, it all worked out.
So, what's on your joy + fun list these days?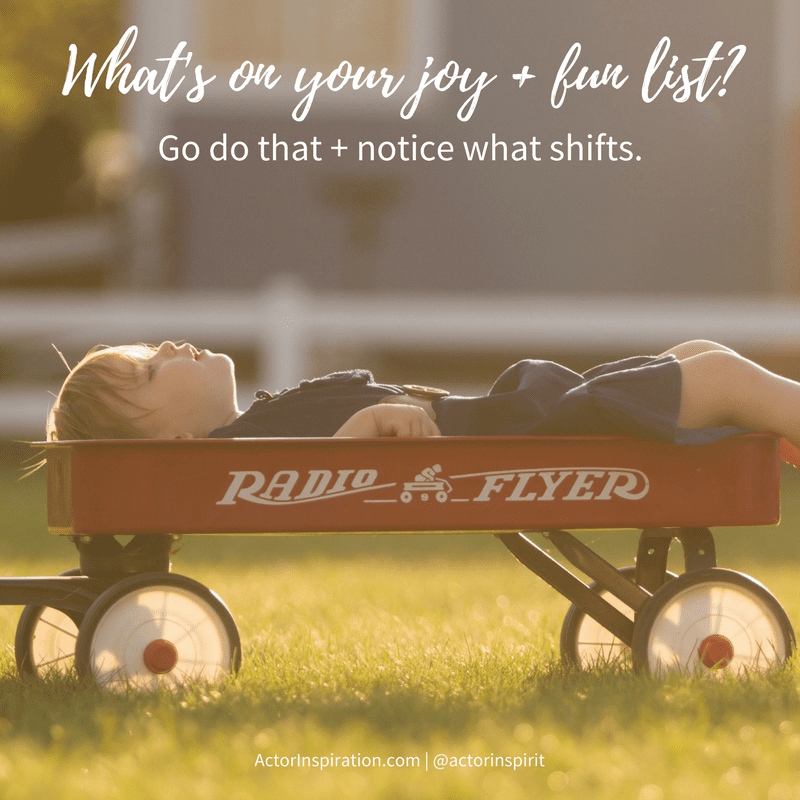 Is there something you are putting off because you don't want to miss out on an acting opportunity?
Here's one secret to booking more: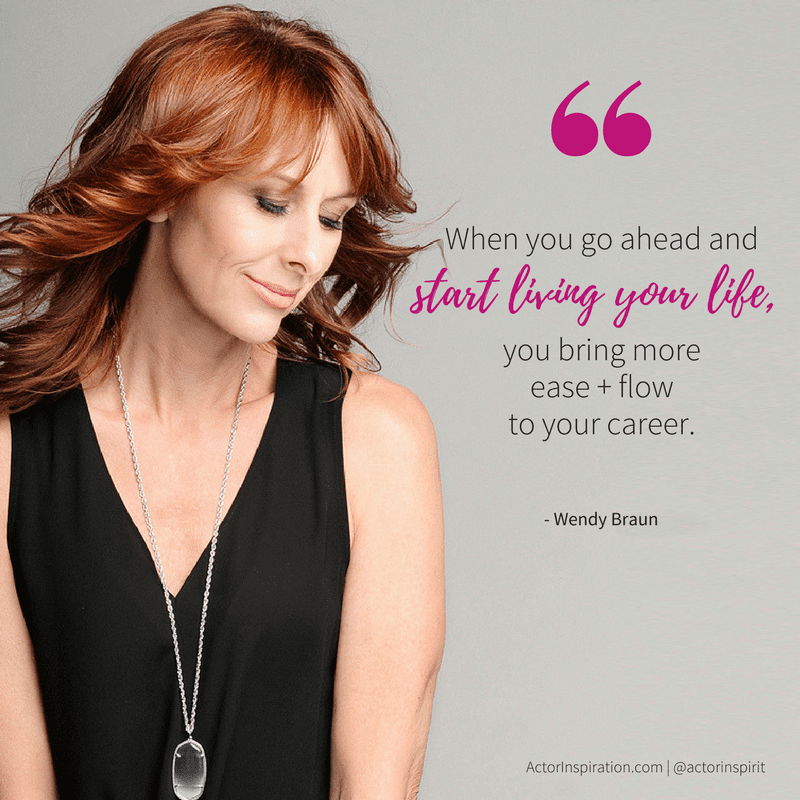 When you go ahead and start living your life, you bring more ease + flow to your career.
(This took me a long time to learn!)And, It doesn't have to be a big weekend away.It could just be a few hours to fully engage in something you used to love doing, but tell yourself you don't have time anymore.Or it could even be something you loved doing as a kid.Go do that this week. Swing on a swing. Ride a bike. Go salsa dancing. Get away on a day trip.
Commit to doing something that brings you joy + makes you happy and you'll be inviting more experiences just like that into your life.
It also will help you let go of needing something in your acting career to happen to bring you joy.
And letting go of needing the job, is always part of the recipe for booking the job.
Take it from me + other like-minded actors who are doing the same.
Leave a comment below + let me know what you are committing to this week that brings you joy?
Here's to a week of letting go, loving it all + watching what shifts.
Love + Gratitude,
Wendy