I've created something to help you ease anxiety + improve well-being during this global pandemic, and decided to give it away for free to anyone who needs it.
I know there's a lot of fear + uncertainty in the world right now, but this is also a beautiful opportunity to go within + create more peace in your life.
The Dalai Lama states that, "World peace begins with inner peace."
Sometimes, in the midst of chaos, people have an even harder time finding stillness.
In fact, one friend, who knows she should meditate, told me, "Right now, meditation just feels like worrying with my eyes closed."
I get it. That's where guided meditation comes in.
You don't need to know how to meditate.
You don't have to sit in the lotus pose.
You just need to know how to download an audio, press play + listen.
In under 15 minutes, I will guide you to quiet your mind, relax your body + open your heart.
Just imagine if everyone in the world did this for 15 minutes a day, what kind of peace might emerge out of this global pause.
Here's to knowing that in every moment throughout your day, you have the option to choose peace over panic, and I'm excited to provide a free guided meditation to help you realign your mind + alleviate some of your stress.
Click here to download your free guided meditation for Easing Anxiety + Improving Well-Being.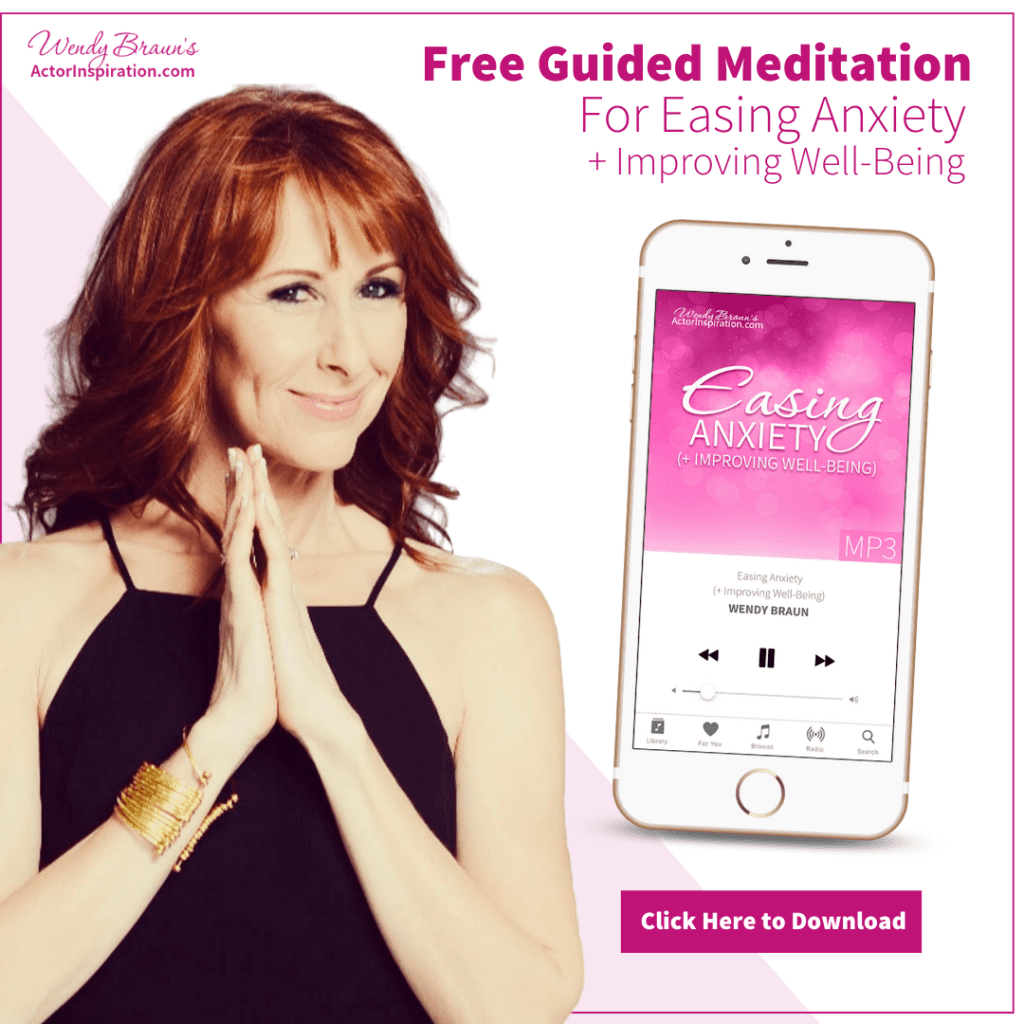 As you make this guided meditation a daily practice, you'll strengthen your resilience, elevate your energy, and remind yourself that you have control over where you choose to focus, how it makes you feel and what you choose to do.
Sending my best wishes for inner peace from my home to yours.
Love + Gratitude,
– Wendy
P.S. Join me here on Instagram + drop a comment on my latest post to let me know how this guided meditation helped you.