As you may know by now, not only do I love working as an actress (you realize our job is to illuminate humanity, right?), but I also love sharing everything I learn along the way with you!
And with every new booking, comes new insights, ahas, and mindful moments of inspiration that I literally can't wait to share with other creative warriors.
So, below I put four powerful posts together all in one place, so you could go on my recent "This Is Us" journey with me, as I share all I learned along the way.
LOVE SHARING MY JOURNEY: I break down everything from my self-tape, to my mindset, to putting childcare in place to get to a 5am calltime while my husband was out of town, to what pics and videos to take on the job + how to promote the project once it airs.
Click the link or graphic below to take you to each of these 4 powerful posts, then leave a comment below and let me know your #1 takeaway.. 
4 Things I Did To Book "This Is Us" (And How To Shine In Every Self-Tape)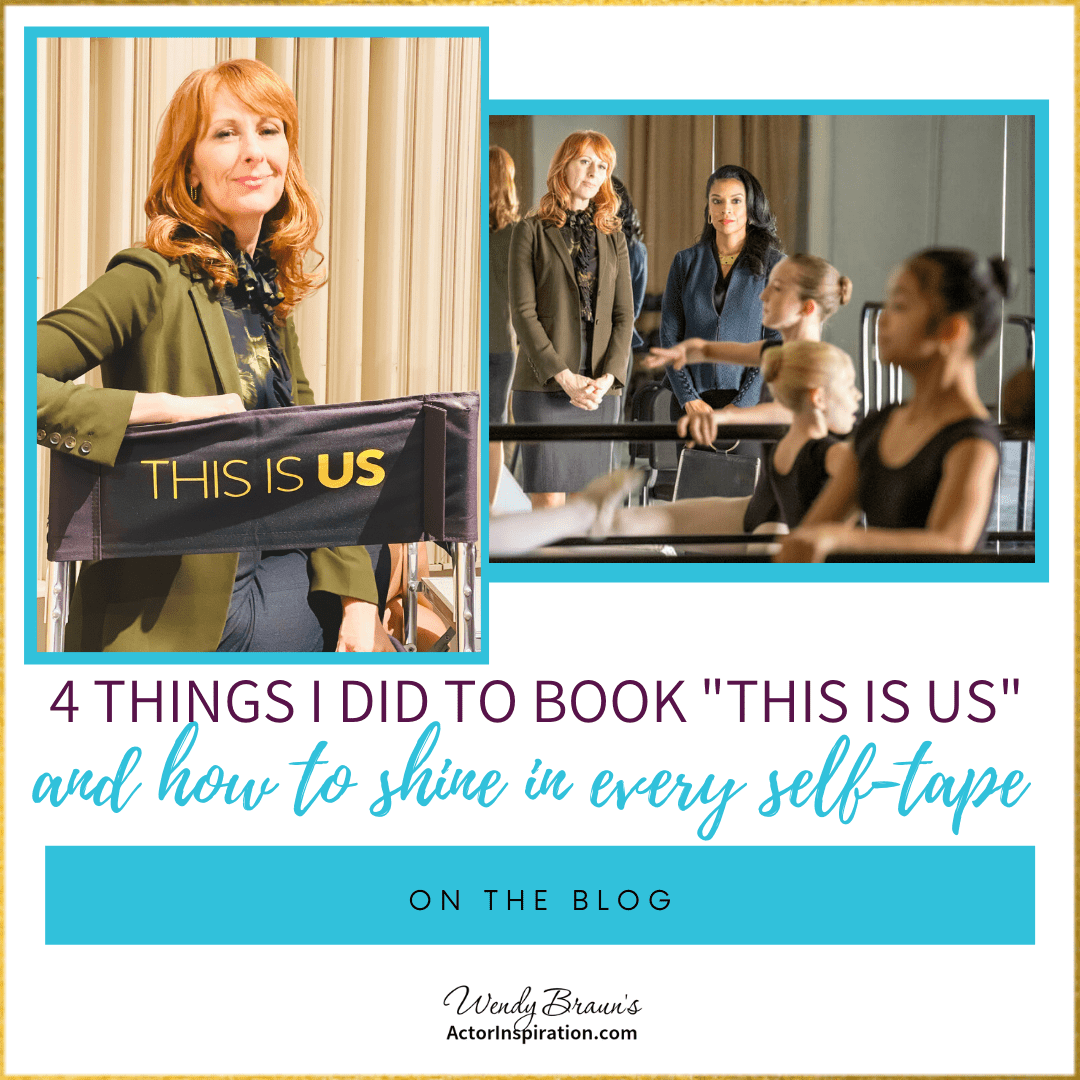 Behind-The-Scenes Of What It Really Takes To Get To Set On Time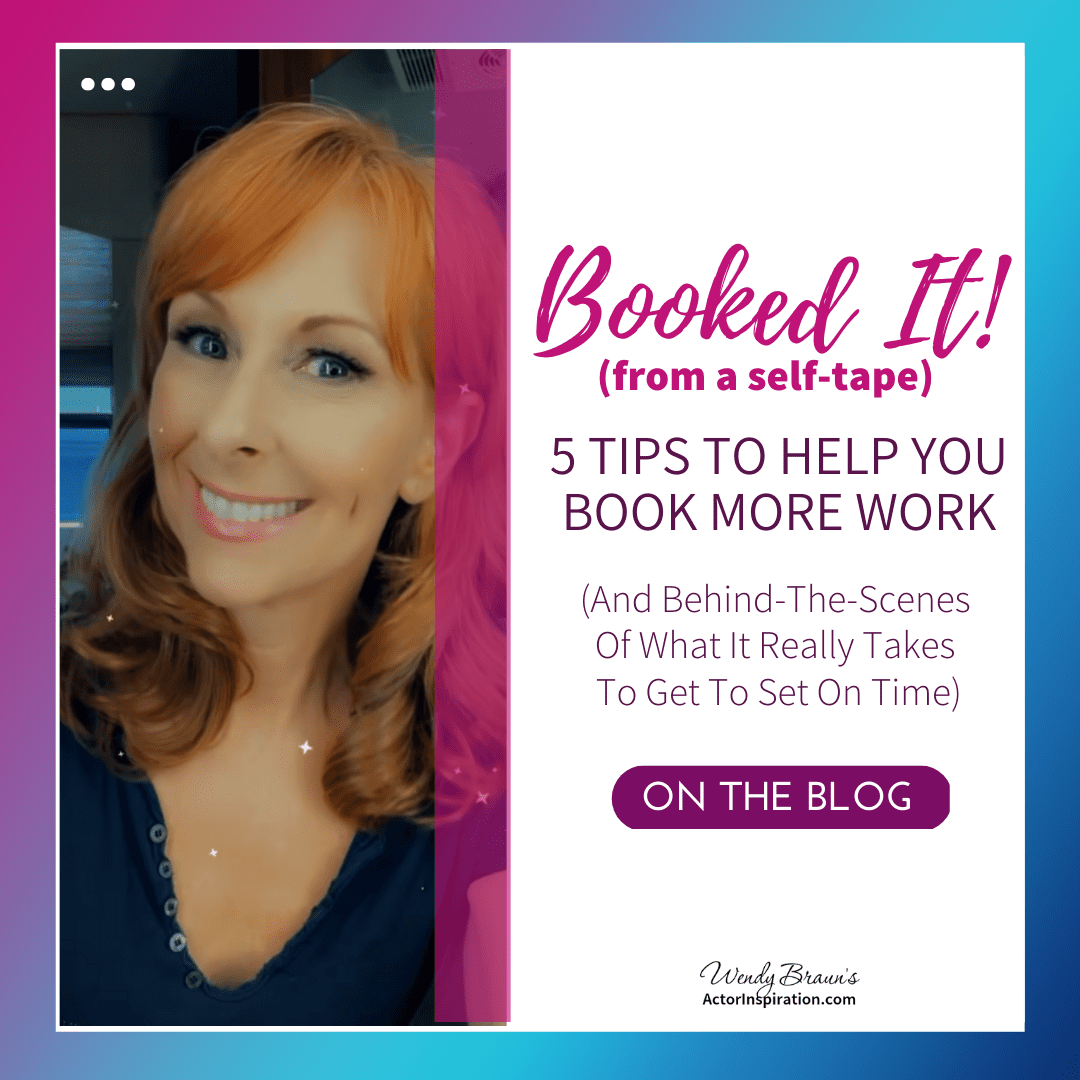 3 Must-Have Moments To Capture On The Job (So You're Ready To Make The Most Of Every Win)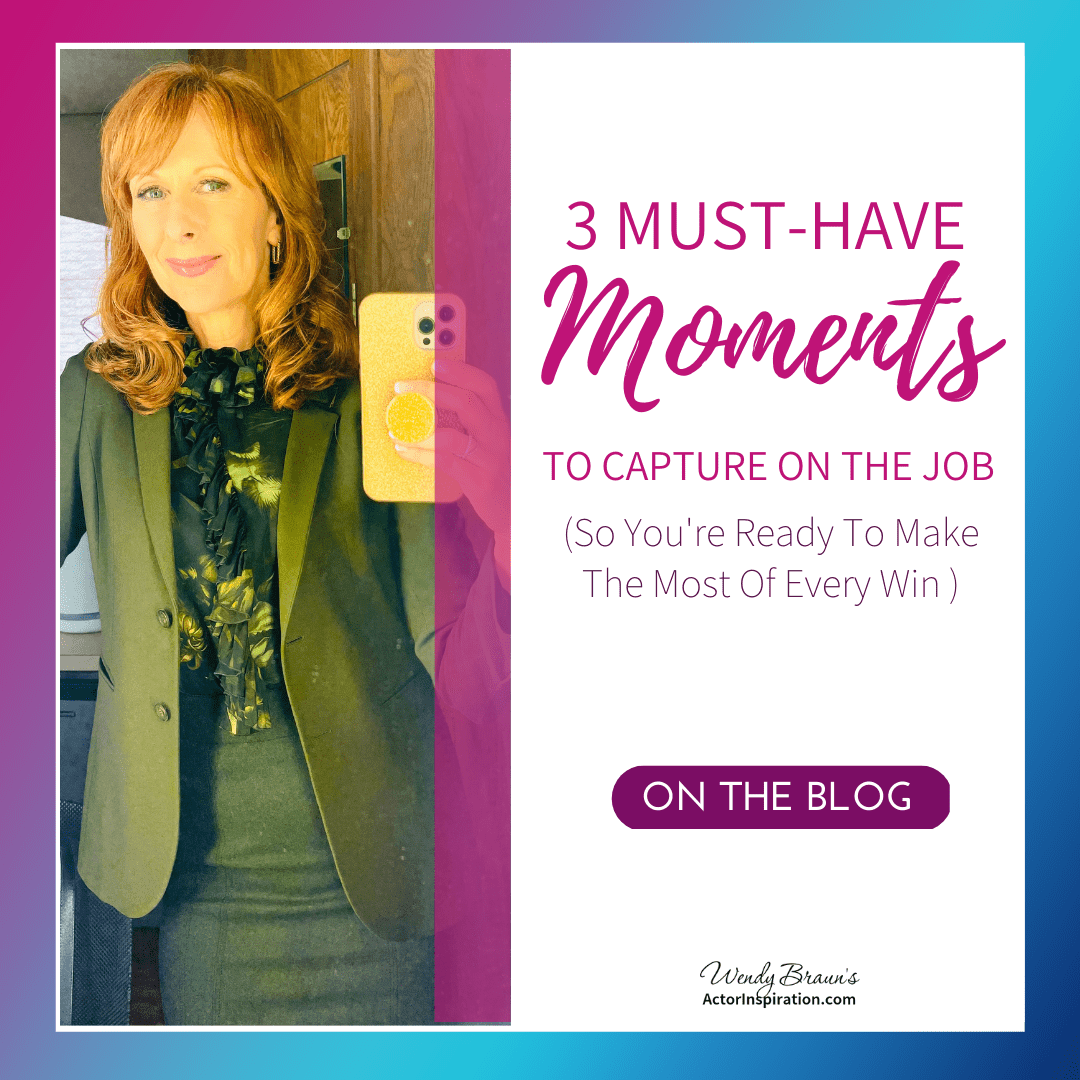 3 Behind-The-Scenes Videos to Capture On Your Next Booking (And When + How To Use Them)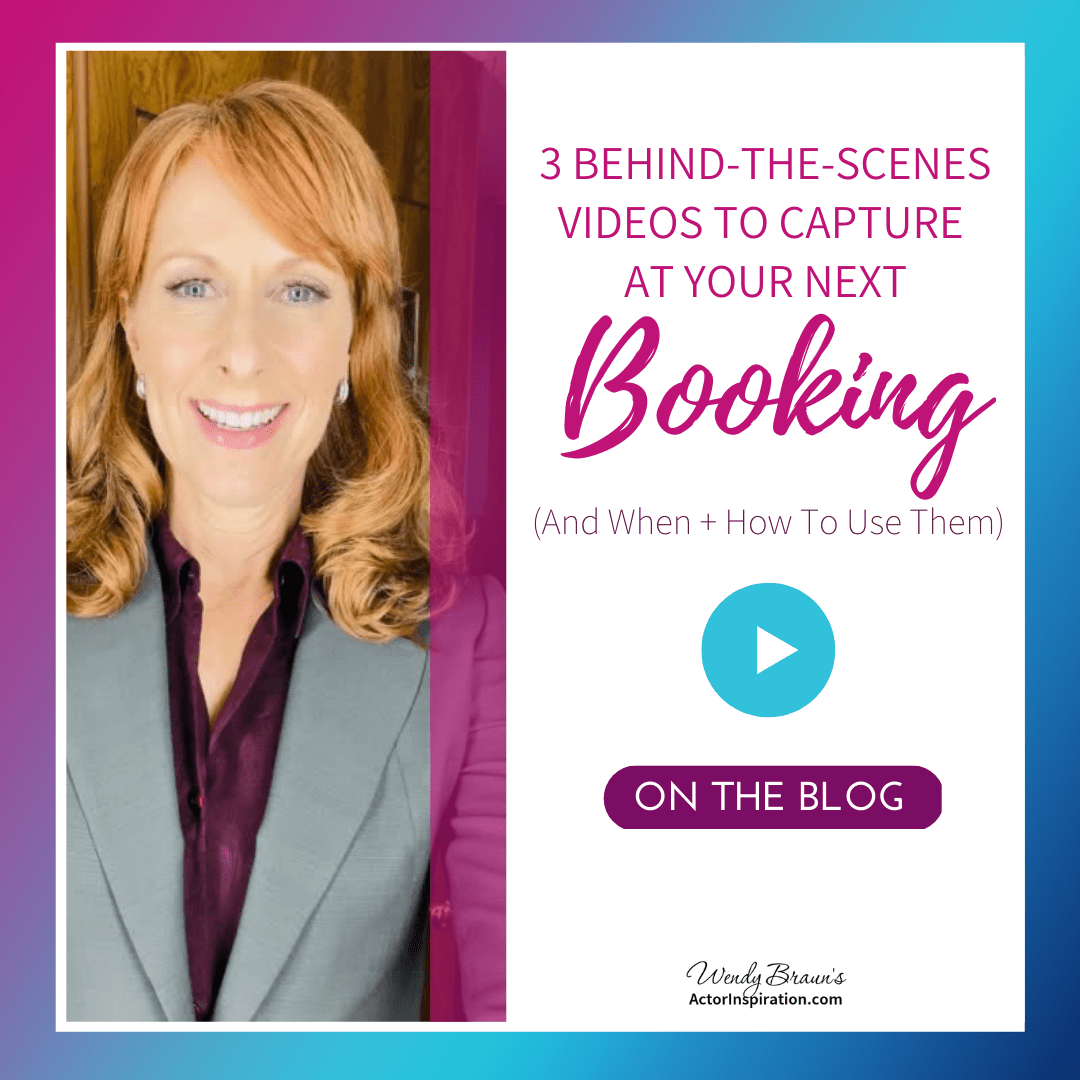 Of course, it's fun to book the job, but I also love knowing that my journey and my experience can also help to inspire, uplift and empower another actor along the way.
I hope you find immense value in all of the insider tips I'm sharing from my latest success.  It brings me great joy to know that my win can inspire you to think differently, trust in the future you cannot see and simply keep going. 
Check out each post + then leave a comment below + let me know what AHA you discovered along the way.
See you on the set!
Wendy
P.S.  Don't forget to grab The Working Actor's Media Checklist with photo ideas + video script prompts to help you make the most out of every project you book.  Download it for free here.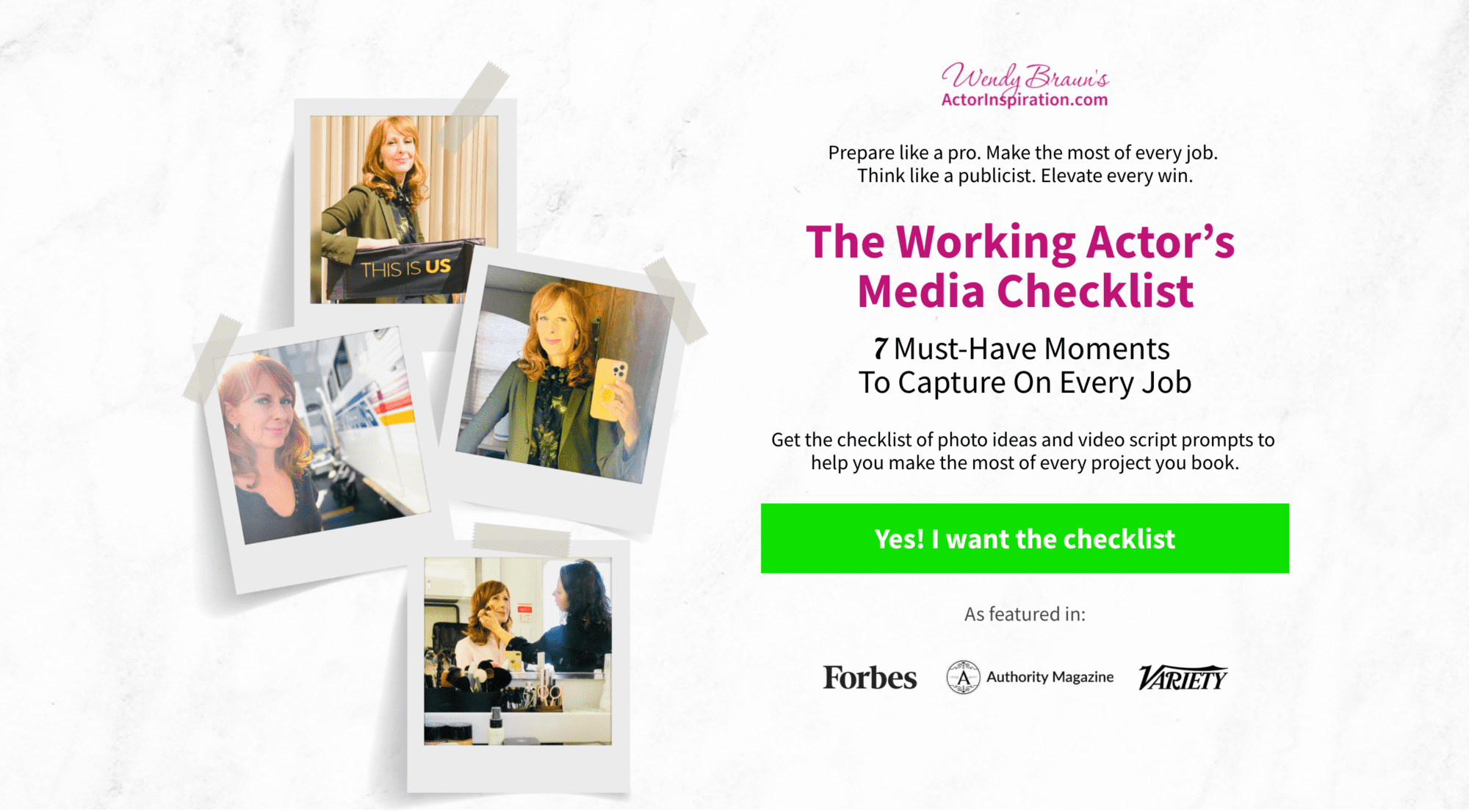 Want more insights and a deeper behind-the-scenes look at how I #PrepareLikeAPro? 
Click here to learn my top 5 secrets for becoming a successful working actor.